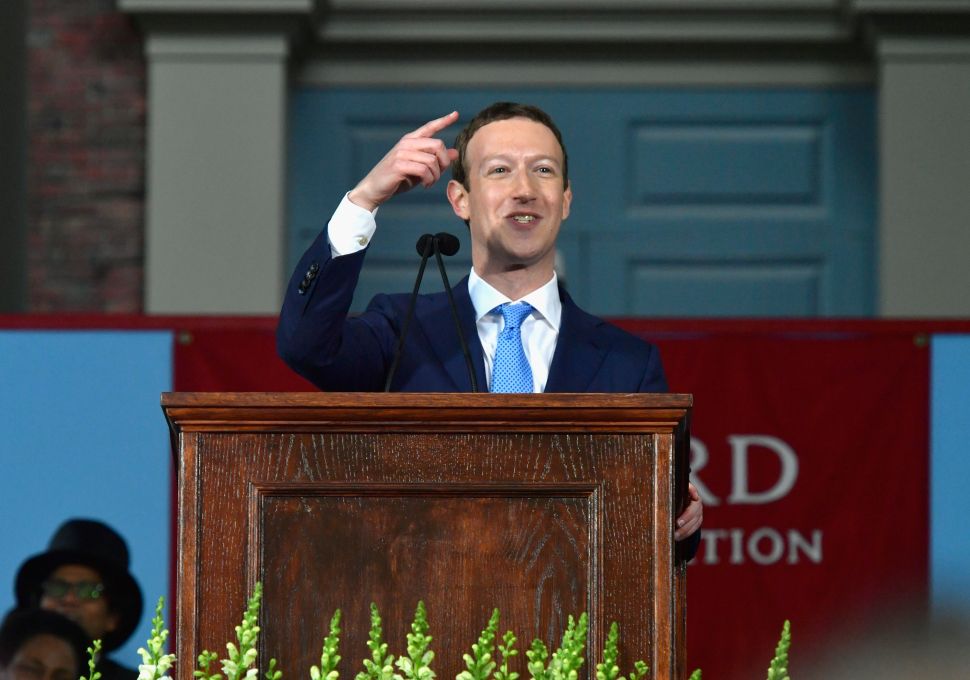 Mark Zuckerberg was hit with many harsh questions about Facebook's recent troubles concerning data practice and content moderation from large shareholders at the company's stockholder meeting on Thursday. But an 18-year-old in the audience wanted to know something else.
A high school senior named Ryan who "proudly owns two whole shares of Facebook" asked Zuckerberg what his plan is to help young people find jobs through the platform.
"The [Facebook] platform is used for so many different purposes and in so many different contexts, but the company hasn't made a lot of headway in the professional networking area. I'm wondering if you guys consider LinkedIn to be a competitor. If so, in what ways are you chipping away their market share?" asked Ryan.
Zuckerberg finally had the chance to say something other than the apology statement he has read at least 20 times.
"I don't consider LinkedIn to be one of our direct competitors," he said. "But we are trying to help people find jobs through Facebook."
He noted that many of Facebook's 70 million small business clients globally post job ads on their Facebook pages. In the U.S. alone, "hundreds of thousands" of these businesses have successfully hired people through Facebook.
"It might not be the exact same type of jobs people network for on LinkedIn, but I think this is a very important way for us to help small businesses grow," Zuckerberg said.
Chief Operating Officer Sheryl Sandberg piggybacked on Zuckerberg's praise of Facebook's success with small business clients and said many of them have hired more people because of the growth they achieved through Facebook.
At its annual developer conference earlier this month, Facebook announced a plan to add a dating feature to the platform, something Zuckerberg said was a crucial part to foster "meaningful relationships" among its two billion users.
As Facebook aims to diversify its offering, perhaps tapping into professional networking is a more meaningful idea.
In the U.S., Facebook, although still powerful (and profitable), is slowly losing appeal as a social networking site. (Reddit recently surpassed Facebook by website traffic, according to Alexa.)
In the meantime, LinkedIn's users are concentrated in the age range from 25 to 49, leaving Facebook ample opportunities to tap the demand in both younger users and 50+ age groups.