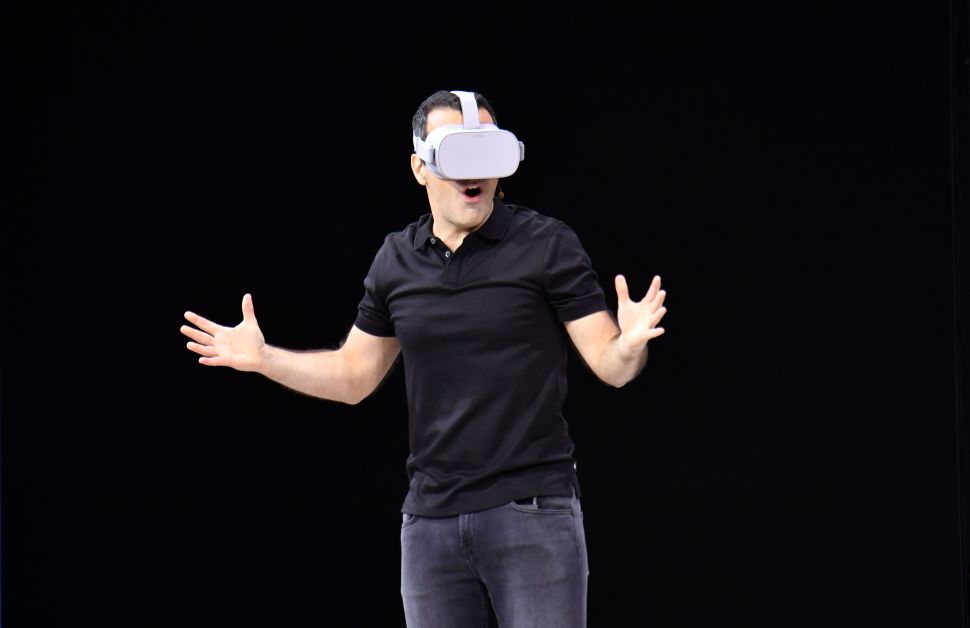 Facebook is never shy about testing the boundaries of our comfort zones. After building an algorithm that can tell whether you are rich or poor and asking for your nude photos so it can protect you from revenge porn, it unveiled yet another bold invention at its annual F8 developer conference this week: taking you back in time—in 3D.
As part of its VR game plan, Facebook will soon introduce a feature called "VR memories," where machine learning and a technology called "point-cloud reconstruction" will transform two-dimensional photos and videos into a 3D virtual world, which you can experience through Facebook's new Oculus Go VR headset, priced at $199.
"It is like a Facebook album that has come to life," Rachel Franklin, Facebook's head of social VR, explained..
"If you have some photos of your childhood home. We can now use computer vision to fill in the gaps with a pointillism effect to recreate the rooms of your childhood home where you grew up," CEO Mark Zuckerberg explained onstage. "So you'll be able to go into VR and visit with your family and feel like you are right there. It feels like you are in a dream. It is wild."
Wild, indeed. And creepy, no doubt. (After Zuckerberg's demo, the audience at F8 went silent for a good five seconds before scattered applause emerged.)
But Zuckerberg has big ambitions on the VR front. He said the "VR memories" will be just one step in the process.
"Over the long term, virtual reality and augmented reality are going to take us to a completely different level. It's not gonna be just about seeing someone's face on a small screen. You're actually gonna feel [like] you are there with someone," he said.
In addition to the VR headset, Facebook had also planned to launch a smart speaker at F8, but the plan was pulled back at the last minute. Insider sources hinted that Facebook is considering launching the smart speaker in overseas market first to avoid the intensifying public scrutiny on privacy issues at home.
The development of "VR memories" is still in its early stages, and Facebook didn't provide a specific timeframe for its availability.
There is no need to rush, because, for now, humans (even software developers) still seem to be more easily satisfied by tangible reality. When Zuckerberg announced that everyone at F8 will take home three Oculus Go headsets for free, a huge round of applause and cheering broke out.