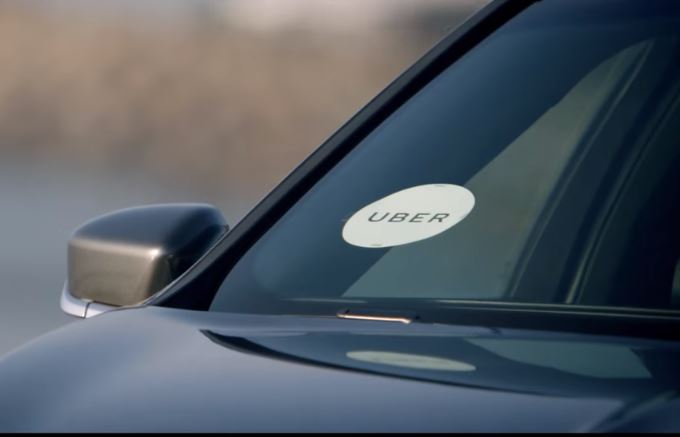 Is it too late now to say sorry?
That's the question several corporations are asking with their new apology ads. And they hope the answer is "no."
Facebook, Uber and Wells Fargo have all launched slick ad campaigns over the last few weeks designed to woo back customers after scandals.
In Facebook's case, a massive data breach soured customer trust. Uber dealt with a raft of sexual harassment and management scandals. And Wells Fargo was fined $1 billion after creating millions of fake customer accounts.
But is each company's push for positive PR actually sincere? We asked Becky Honeyman, a managing partner at crisis PR firm SourceCode Communications, for her take.
Facebook Wants to Be Friends Again
This ad paints Facebook as a place to make friends and strengthen relationships.
"We found others just like us, and just like that, we felt a little less alone," a narrator says.
But then, "something happened." Spam, clickbait and fake news took over Facebook (through no fault of its own, the ad seems to suggest).
Now, however, "that's going to change." The ad says Facebook will keep users safe and protect privacy "so we can all get back to what made Facebook good in the first place: friends."
But it doesn't specify exactly how that's going to happen.
Several media outlets called Facebook's ad insincere and "disingenuous" because the company isn't taking responsibility for its actions, acting like these issues were totally beyond its control.
Honeyman agreed.
"You need to acknowledge what happened before moving on to the next step," she said. "There's still a level of alienation. Facebook is missing a step by saying it's a nameless, faceless entity's fault."
Uber Promises to Do the Right Thing
New CEO Dara Khosrowshahi is front and center in this ad, which focuses on Uber's "next chapter." He emphasizes the positive aspects of Uber, such as providing new opportunities and helping people get around.
Khosrowshahi doesn't explicitly mention Uber's many scandals, but he does promise the company will always do the right thing.
"If there are times when we fall short, we commit to being open, taking responsibility for the problem and fixing it," he says.
Honeyman said Khosrowshahi should've been more contrite and issued a personal mea culpa.
"He says 'I took on this challenge,' but glosses over the reason he was brought on in the first place," she said. "It's a deflection, and it's superficial."
Wells Fargo Hopes History Will Have Its Back
https://www.youtube.com/watch?time_continue=60&v=1rrivHxCeeY
This ad puts a heavy focus on history. It starts with frontier imagery to remind customers of Wells Fargo's roots in the Gold Rush.
"We know the value of trust," a grizzled narrator says. "We were built on it… until we lost it."
Then the screen goes blank until the narrator says, "That's not the end of the story."
Wells Fargo then commits to making things right and fixing its many issues. But it only specifically mentions one: "ending product sales goals for branch bankers," who would then sign customers up for accounts they didn't want or need.
In the end, the ad reverts back to an old-time feel.
"It's a new day at Wells Fargo, but it's a lot like our first day," the narrator says. "Established 1852, reestablished 2018."
The company said its print, radio and subway ad campaigns would go into more detail about changes.
"There's a clear credibility play here, building on the trusted heritage," Honeyman said.
Wells Fargo has been criticized over problematic campaigns in the past. In 2016, it ran a series of print ads about teen financial education which featured taglines like "A ballerina yesterday. An engineer today."
But the Broadway community revolted, and Wells Fargo was forced to apologize. The company claimed it was "deeply committed to the arts."
Good Intentions Are Great, But…
"The thing that unites all three of these is there is a glossing over of what happened," Honeyman said. "They need to express remorse, take responsibility and then say what's going to change."
But while each company acknowledges its issues in passing, none of them truly holds themselves accountable.
Honeyman gave each company credit for making their ads as personal as possible.
"The motivation seems very well-informed," she said. "They're trying to be emotive and authentic for the consumer, and that's a very laudable aim."
However, good intentions can't mask each ad's poor execution.
"These are non-apology apologies," Honeyman said.