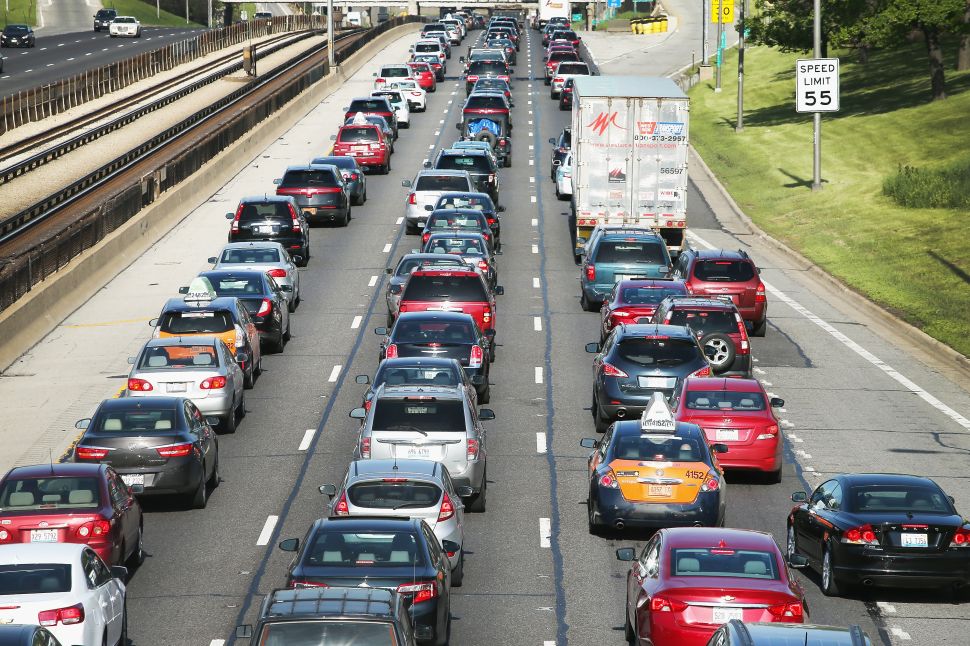 Just in time for Memorial Day weekend travel, Fiat Chrysler is warning almost five million car owners that they could lose control of their vehicles.
The Italian-American automaker announced this morning that it's recalling 4.8 million vehicles over a flaw that cancels the cruise control function and prevents drivers from slowing down.
Fiat Chrysler said the issue would occur during "an unlikely series of events" in which the car's electrical network short circuited while cruise control was enabled. This would cause the vehicle to maintain high speeds even if the driver pressed the brake pedal.
Currently, the only way to fix this problem is to apply the brakes continuously or shift into neutral and bring the vehicle to a halt. But Fiat Chrysler has developed upgraded software to address the problem.
So far, there haven't been any accidents or injuries from the cruise control flaw. One customer who owns a 2017 Dodge reported experiencing the sensation, however.
Fiat Chrysler is warning all vehicle owners not to use cruise control until they get the new, free software update. The National Highway Traffic Safety Administration echoed the automaker's concerns.
"Notwithstanding the extraordinary circumstances that must exist before a customer would experience a problem, we are taking this action because we are fully committed to vehicle safety," Mark Chernoby, Fiat Chrysler's U.S. head of vehicle safety and regulatory compliance, said in a statement.
The recall impacts certain 2014-2019 model year vehicles with automatic transmissions and gas powered engines. Sixteen Chrysler, Dodge, Jeep and Ram models are affected.
Fiat Chrysler stock tumbled almost three percent after the recall news.
An issue like this would be a nightmare at any time of the year, but this particular recall was announced during a record travel weekend. About 35 million Americans are expected to hit the road for Memorial Day.
Cruise control is a great benefit on long highway trips like the ones this weekend. But it also has several drawbacks.
It doesn't work well on rough or loose terrain, and wet weather can cause vehicles to lose traction or speed around curves that require slowing down.
But most dangerous of all is the human factor. Studies have shown that using cruise control causes drivers to pay less attention and increases the risk of accidents.
A 2013 experiment in France found that drivers who used cruise control were 25 perecnt more drowsy and slower when reacting to emergencies. That could be the difference between life and death.
The mechanics of cruise control are also often faulty. Fiat Chrysler's problem is new, but Ford has had had issues with cruise control for two decades.
Almost 16 million Ford vehicles have been recalled since 1998 because of leaky cruise control switches that caused vehicle fires. These leaks also seeped into the vehicle's anti-lock brake system.
Ford's switches were made by Texas Instruments. They not only leaked internally, but also overheated, smoked and burned. They have been subject to at least nine different recalls since 1998.
To make matters worse, Ford has also recalled 7.9 million vehicles since 1996 because of an ignition malfunction.
So if you're driving a Fiat Chrysler vehicle this Memorial Day weekend, be careful. But be grateful you're not driving a Ford.