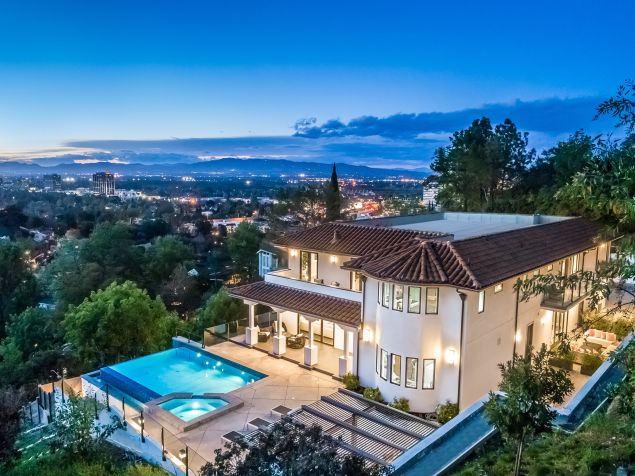 It turns out that Gabrielle Union and Dwyane Wade aren't finished with Sherman Oaks, after all.
Late last year, Union sold what we thought was her last home in the area—it was a 1,864-square-foot house she'd owned since October 2001, before she married the NBA player, and hadn't lived in for quite some time. Instead, the couple resided in a larger, 5,376-square-foot home nearby, which they sold in June 2017.
Alas, it seems Union and Wade just couldn't say goodbye, as they've doled out just under $6 million for an even bigger mansion in the San Fernando Valley enclave. Union and Wade's new 8,650-square-foot abode is a definite upgrade, with five bedrooms, nine bathrooms and both an internal elevator and a three-story sculptural staircase.
The gated Mediterranean-style villa was last on the market for $6.35 million, so the actress and Miami Heat star scored a bit of a discount.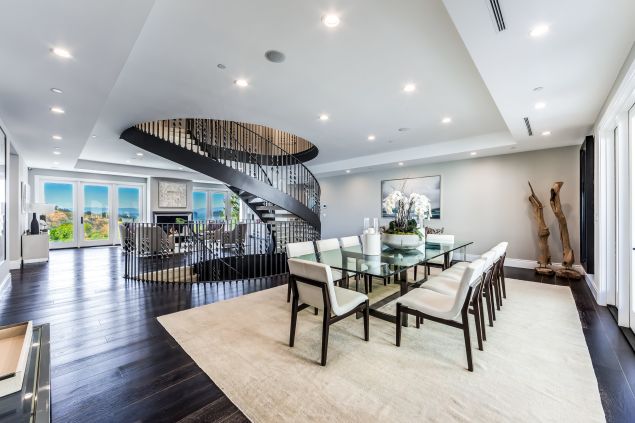 A formal dining room, living room, den and an office are situated on the main level, as is a kitchen with stone countertops, a breakfast bar and a white center island.
The master suite contains two bathrooms (one with an incredible freestanding tub) and access to a private terrace, while the rest of the bedrooms on the top floor are also en-suite.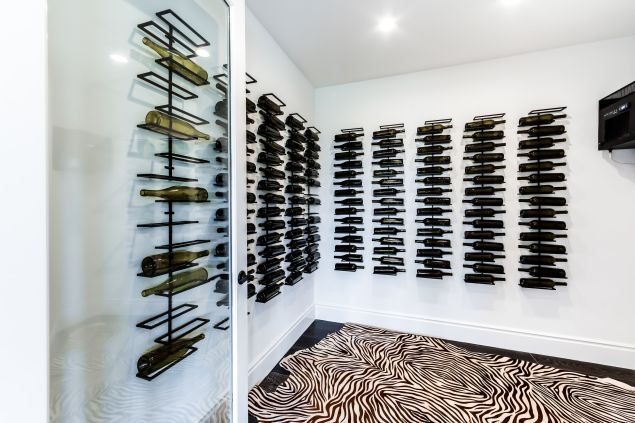 The lower level is composed of a "wellness room," which is currently configured for yoga activities, as well as an expansive wine cellar, tasting room, a bar and a movie theater.
There are countless French doors throughout the residence, which lead to verandas and the outdoor space. There's an infinity pool and spa, as well as entertaining areas with a fire pit.
We suppose this means the couple is planning on spending more time in the upcoming NBA offseason on the West Coast. Back when Union sold her smaller Sherman Oaks pad last year, we thought the two would perhaps be checking out houses in Cleveland, as Wade signed with the Cavaliers in September 2017—he was previously with the Chicago Bulls, where he went after leaving the Miami Heat in 2016.
Alas, Wade re-signed with the Heat in February. He must be glad he held onto his 12,000-square-foot waterfront Miami mansion, as he was considering parting with it after he first left for Chicago.