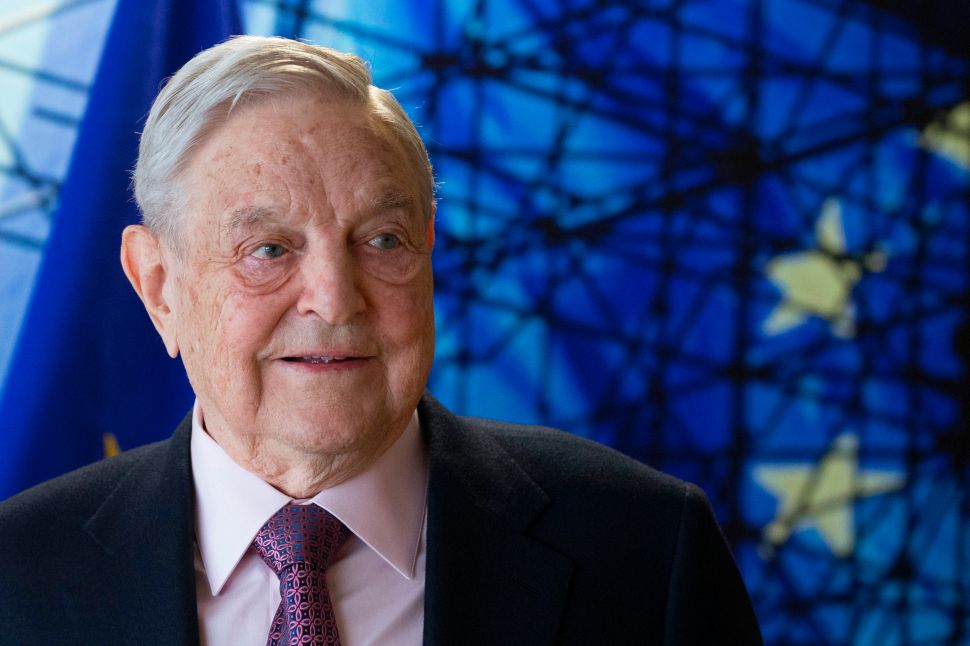 Speaking before the European Council on Foreign Relations in Paris on Tuesday, billionaire investor George Soros lamented the state of world affairs and warned of an impending financial crisis.
"The European Union is in an existential crisis," said Soros in his prepared remarks. "Everything that could go wrong has gone wrong."
According to the billionaire, the EU never fully recovered from the 2008 Financial Crisis and currently faces battering from nationalist sentiments, a soaring dollar and investors withdrawing money from emerging markets. All three forces, along with Europe's refugee crisis, "territorial disintegrations" and "austerity policy," may coalesce to bring about another market crash similar to what happened in 2008.
"We may be heading for another major financial crisis," warned Soros.
The billionaire's solution?
A $35 billion "Marshall Plan for Africa."
"Such a 'Marshall Plan' would also help to reduce the number of political refugees by strengthening democratic regimes in the developing world," said Soros. "The economic stimulus of a Marshall Plan should kick in just at the right time."
Helmed by the State Department in the aftermath of World War II, the Marshall Plan funneled over $13 billion (roughly $110 billion today) into rebuilding Western Europe. The American initiative is largely viewed as a key factor in Europe's recovery from the war's devastation.
Soros did not explain how this "out-of-the-box" idea would receive financing, but noted that the proposal "contains an ingenious device that would enable the European Union to borrow from the market at a very advantageous rate without incurring a direct obligation for itself or for its member states."
"Moreover, although it is an out-of-the-box proposal, it has already been successfully used in other contexts, mainly in general revenue municipal bonds in the U.S. and also in surge funding for infectious diseases," added Soros. "But my main point is that an existential crisis is no longer a figure of speech but the harsh reality. Europe needs to do something drastic to escape it. It needs to reinvent itself."