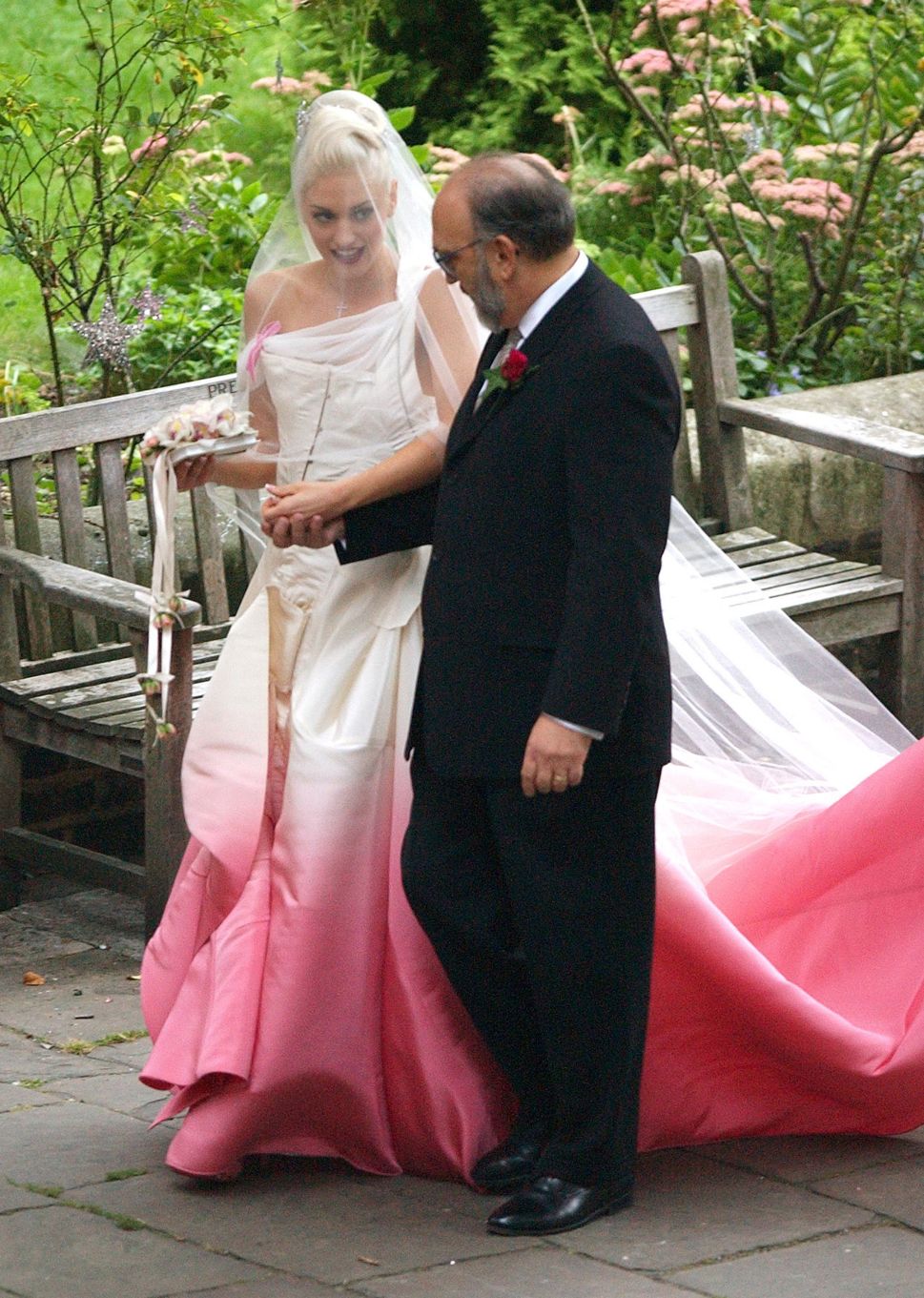 Before "ombre" was a hair color, Gwen Stefani introduced the most iconic ombre look of all.
In her No Doubt years, long before her high-profile relationship with People's "Sexiest Man Alive," (also known as country crooner Blake Shelton), she was just a girl marrying Gavin Rossdale, the '90s alt-rock bro of her dreams. To commemorate that momentous occasion, she donned a hot pink-infused wedding gown.
People still praise the 2002 look, even though the couple divorced in 2016 (#tbt to the summer of the nanny).
Stefani is notable for her '90s influenced style, including her signature red lip. But somehow, her choice to recreate her wedding gown while promoting her fourth studio album,"You Make It Feel Like Christmas," flew under the radar.
Back in September, Stefani was captured spinning around a Christmas tree in a pink and white gown that looked awfully familiar to anyone who remembered her 2002 nuptials. But this time, there was no wedding, although she is rumored to be close to an engagement with Shelton.
The original was custom dip-dyed and hand-painted, designed by John Galliano for Christian Dior. Her second ombre ensemble was an updated version created by celebrity designer Christian Siriano, who was recently featured in the TIME 100.
Project Runway alum and designer to the stars is a longtime fan of Stefani's gown. He liked it so much he paid homage to it for his bridal collection with Kleinfeld, the bridal boutique made famous on Say Yes to the Dress.
"I loved how it was ombre, and I thought that was really beautiful," he told Hello! in 2016.
In a twist, Stefani ended up choosing a recreation of her original bridal look for her album cover.
"The ombre gown I did was from our recent bridal collection," Siriano confirmed to Observer.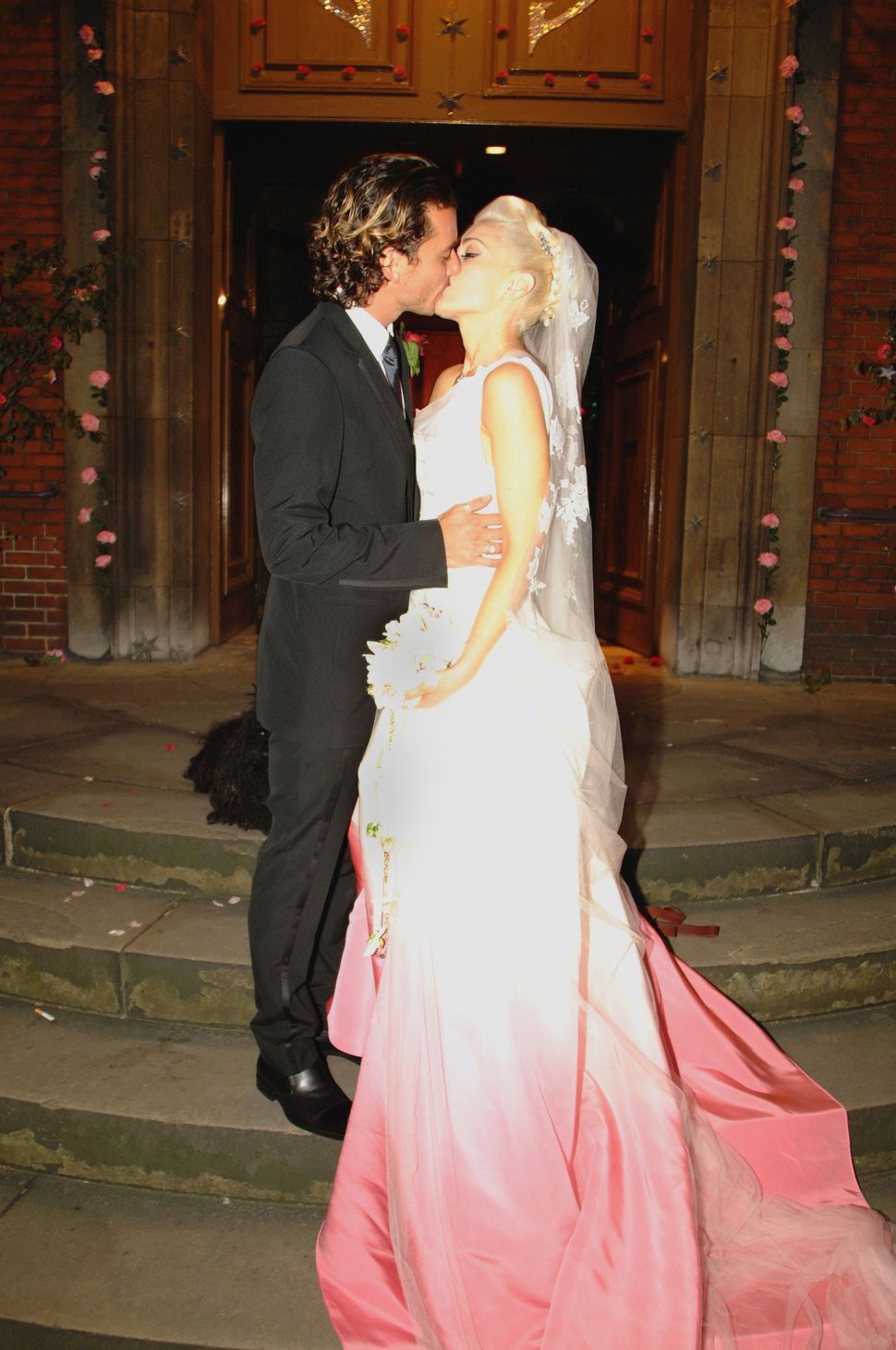 "I think it was a new updated version for her," he explained. "It wasn't specifically designed for this album, but it fit right in and she looked like a queen!"
So, Stefani ended up wearing an outfit inspired by a true fashion icon—herself.
We only hope she'll repeat the look for her recently announced Las Vegas residency. Or perhaps she'll tie the knot again in an ombre gown, this time to her country beau. Her marriage to Rossdale might have been temporary, but underneath it all, her love of ombre is forever.