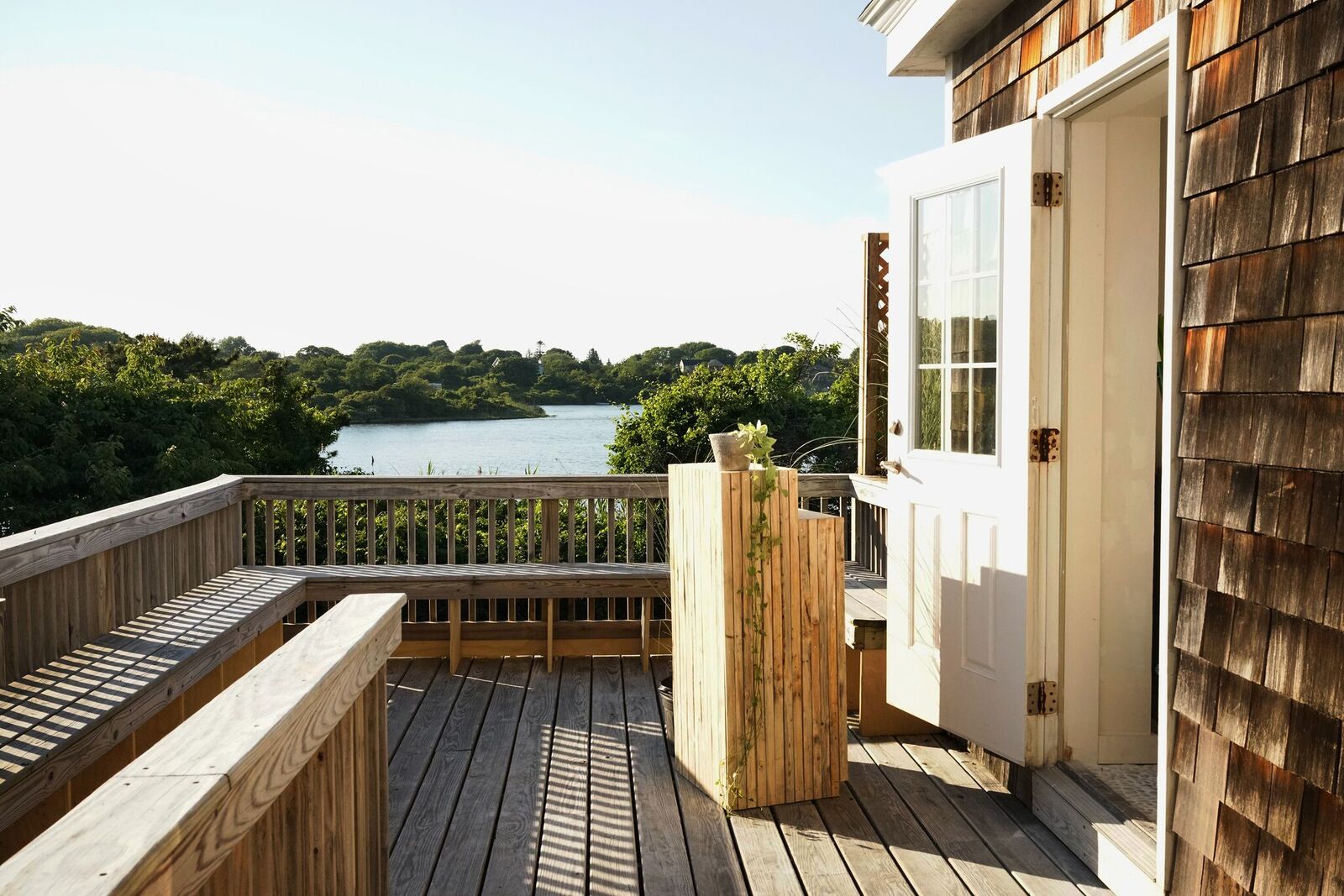 The time has come to hop on the Jitney while you furiously Google "Where to workout in the Hamptons?" because you're not quite ready for summer. This year, there are plenty of pop-ups and new classes guaranteeing a fitness experience worthy of any Manhattan studio.
This guide to working out in the Hamptons is basically a "choose your own adventure" storybook. You can opt for private Pilates, box like Bieber or you can go directly from barre to the bar.
Spin your heart out inside of a barn.

SoulCycle is bringing a total wellness experience to the BARN in Bridgehampton, open from Memorial Day through Labor Day. They had to expand to accommodate more bikes and they're bringing SoulAnnex with them. The BARN is also hosting The Class by Taryn Toomey, alongside Juice Press pop-ups. Hopefully, you won't have an I Feel Pretty moment.
Tracy Anderson, best known for her intense dance cardio routines and close friendship with business partner Gwyneth Paltrow, is introducing new classes at her East Hampton and Water Mill studios. The sTAmina band cardio class is 50 minutes of high intensity with a band system to minimize bounce. There's also the brand new DeTAil Band, using bands suspended from the ceiling. If you can't make it to the Hamps, try her classes in Manhattan or Los Angeles for the ultimate Goop experience.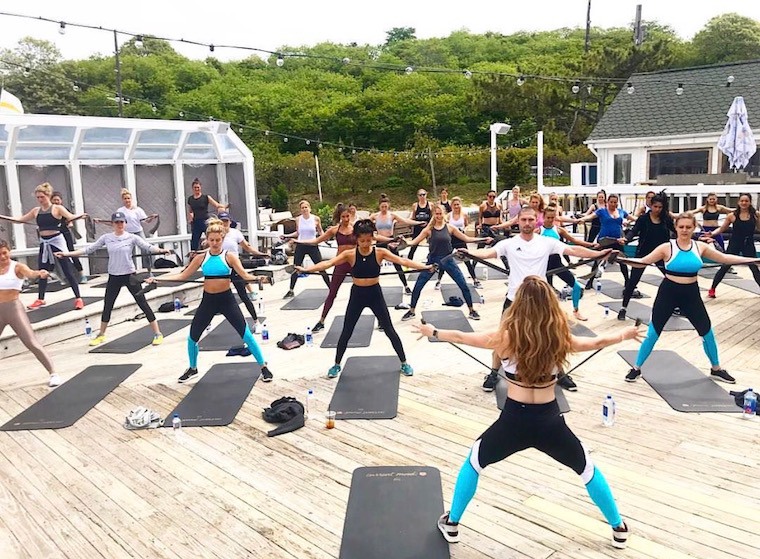 Head to Surf Lodge for more than just cocktails. 
Bari Studio, best known for its trampoline classes and celebrity clientele (Kelly Ripa, Busy Phillips and Katharine Mcphee are all fans) is taking over the deck at Surf Lodge every Saturday morning. The class starts at 9:30 a.m., so don't stay too late at Surf Lodge the night before. That's not the only wellness moment happening at the hotel, best known for its late-night crowd and concert lineup. There's also a weekend wellness mini bar curated by Alise Collective that's complimentary for guests, including Gwyneth Paltrow's Goop Glow, super healthy meal delivery service Sakara's Detox Bar and even Charcoal Toothpaste.
Try Manhattan's favorite classes poolside. 
Last year's Millennial Pink Party venue, The Breakers Montauk, was recently renovated and is playing host to a whole slew of workout classes from New York's trendiest spots, including Hit House, Y7, Xtend Barre, Sky Ting and modelFIT. Like Surf Lodge, their classes are happening at 9:30 on Saturdays and Sundays, either on the deck or the beach.
Box like Bieber; tone like Taylor. 
Wellth Collective is organizing a summer of wellness at Gurney's and Montauk Yacht Club, toting Manhattan's most popular instructors to the Hamptons through Labor Day. They classes will be live streamed if you can't make it out, or just don't feel like waking up that early. Justin Bieber's favorite boxing studio Rumble, Taylor Swift's toning spot modelFIT and Miami nightclub workout 305 Fitness are all part of the lineup. Perhaps you'll spot the Biebs boxing next to you.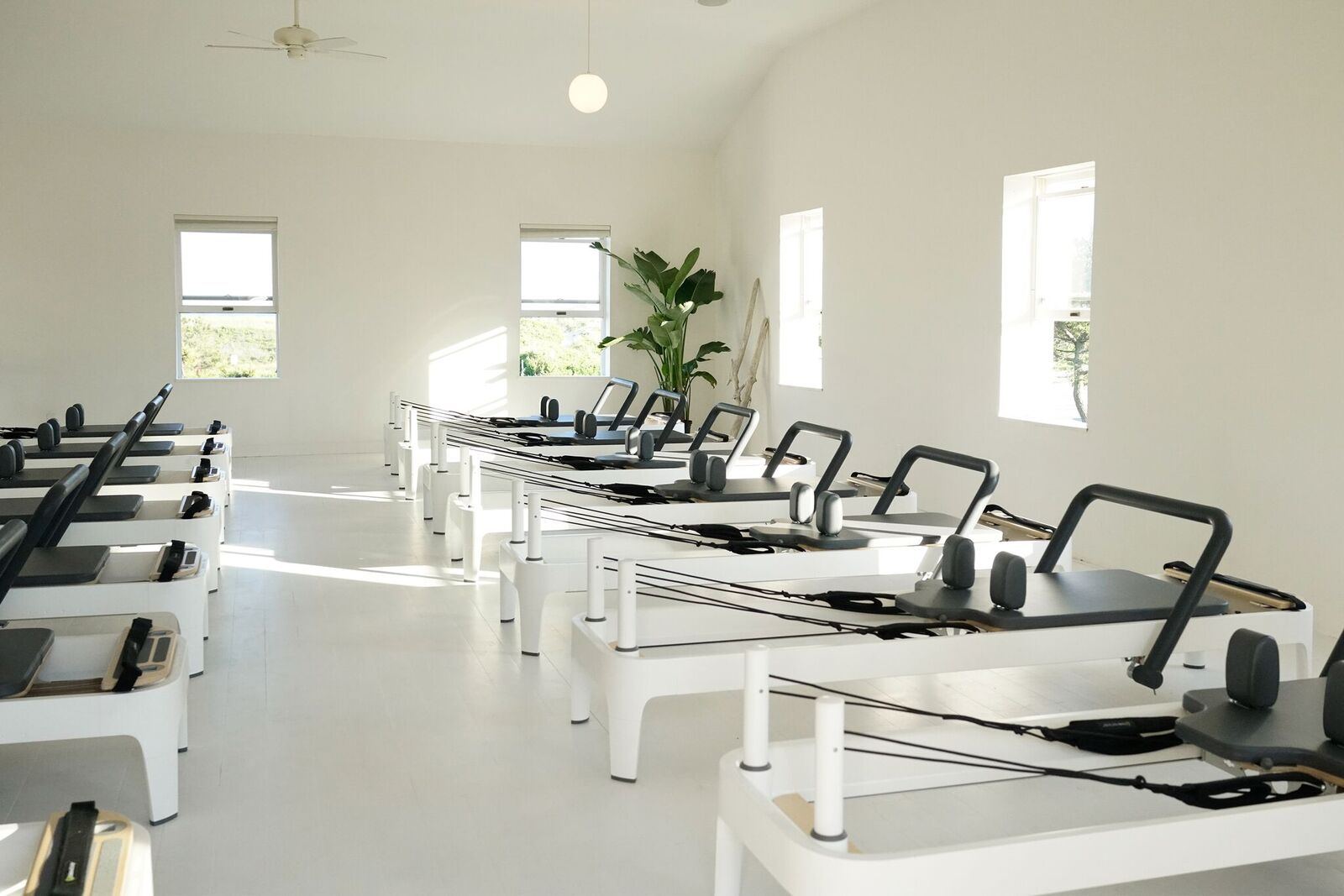 Try personal Pilates just like Meghan Markle. 
New York Pilates, the downtown, cool-girl favorite, is popping up in Montauk from Memorial Day until Labor Day. They're offering their Pilates reformer classes to their newly expanded studio. And they're the only studio in Montauk with private lessons. Sign up for privates if you want to channel your inner Duchess of Sussex since that's how she prepped for the royal wedding. Unfortunately, it's unlikely that wellness guru Prince Harry will join you.
Xtend Barre is partnering with SOLÉ EAST Resort in Montauk to offer their signature barre workout and their circuit class outside. The early barre is on Saturday morning at 9:30, and in case you sleep through morning classes, circuit is at 10:30. They're both available on ClassPass. Afterwards, there's a poolside DJ, making it easy to go straight from barre to the bar.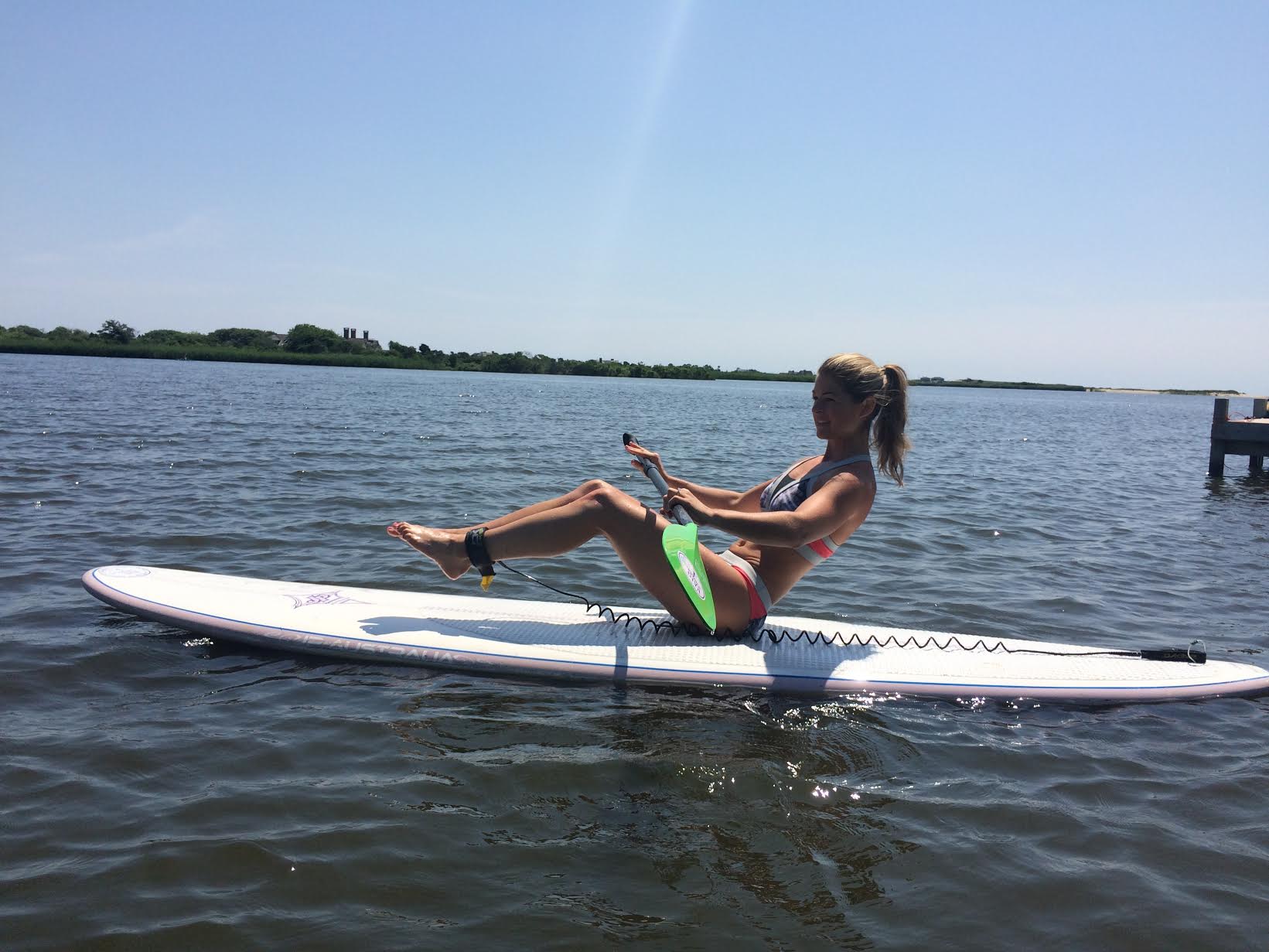 Practice yoga at the vineyard…or on a paddle board. 
Exhale isn't the same outside of the city. They're popping up at Wolffer Estate Vineyard with Yoga in the Vines for $40 per class, which is worth if you pair it with a glass of summer water. They're also partnering with Paddle Dive for Stand Up Paddleboarding classes, which are $150 per class—but worth it for the endless Instagram opportunities, as long as you master balancing beforehand.