After four years in brownstone Brooklyn, Holly Hunter is calling it a day.
The Academy Award-winner left Greenwich Village for Fort Greene in 2014, and three years later is apparently ready for a change.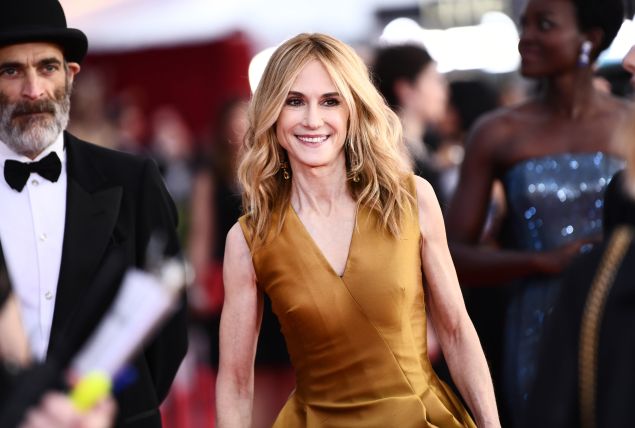 Hunter, who has two children with her longtime partner, Gordon MacDonald, is listing her Italianate townhouse at 20 South Oxford Street for $4.5 million, according to the New York Post. She paid $3.3 million for the four-bedroom, three-bathroom abode.
The house dates back to 1864, and is filled with original details, including five decorative fireplaces (all with ornate mantels) as well as inlaid wood floors, per the listing shared by Douglas Elliman brokers Steve Halprin and Jan Hashey. There are high ceilings and classic moldings throughout.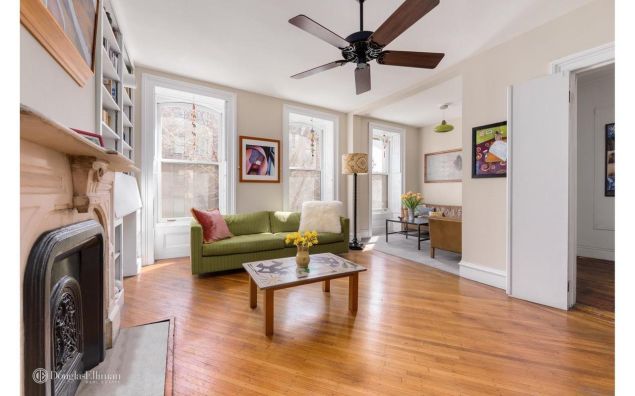 It doesn't appear that Hunter made any serious gut renovations, though she did, thankfully, give the walls a fresh coat of paint—from the previous offerings, it looks like there was a surplus of forest green and red. Hunter replaced the Christmas-like hues with more neutral shades of beige and cream.
The kitchen is not particularly large, but is equipped with stainless steel appliances, marble countertops, wooden cabinetry and a delicate rose-patterned tiled backsplash. It leads into a sun room, which in turn provides access to a private deck. From the deck, stairs descend to the garden-level backyard.
It's not clear why Hunter decided it's time to part ways with this home, or if she'll remain in Brooklyn, as the brokers declined to comment on the sale. Perhaps she's missing her favorite Manhattan neighborhood; Hunter resided in Greenwich Village from at least 2002 until 2014.
She first owned a three-bedroom apartment at 21 East 11th Street, before heading to celeb-pedigreed lodgings at the fancier 43 Fifth Avenue. She paid fellow Oscar-winner Julia Roberts $4.1 million for the 3,000-square-foot co-op in 2005, before offloading the spread for $7.6 million in July 2014, less than a month before closing on the Fort Greene house.
Hopefully, Hunter doesn't have to lower her expectations as much with the Brooklyn sale—she originally was hoping for $8.7 million at 43 Fifth, though the final price is still quite impressive.