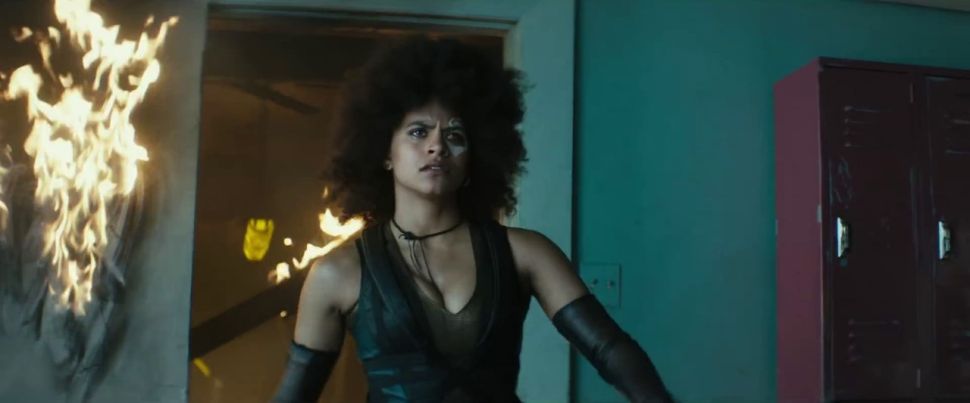 Tom Cruise is 55, Julia Roberts is 50 and Tom Hanks is 61. Will Smith is 49, Meryl Streep is 68 and Brad Pitt is 54.
Age has nothing to do with talent and ability; all of these big names are still producing great work (who else is beyond excited for Mission: Impossible—Fallout?). But we're reaching a point where the movie stars of the 1990s and early 2000s are starting to take on different roles that reflect their current age. Hanks, in particular, has embraced his persona as America's Dad with recent good-guy roles.
This leaves a void of star power to be filled by the next generation of big names.
Excluding those that have already blown up on the big screen (Lucas Hedges and Timothee Chalamet are Oscar nominees and Tom Holland is Spider-Man; they're firmly stars of today), here are a few talented up-and-comers to keep an eye on.
Millie Bobby Brown (14)
Thanks to Netflix's Stranger Things, Brown is one of the hottest names in the industry at the moment, and she's doing her best to capitalize on the momentum. In late 2016, the British teen signed with WME in order to jumpstart her transition into international stardom, a plan that seems to be working.
Season three of the breakout sci-fi drama, which just so happens to be the most popular streaming show in the world, has begun production and will see Brown receive a hefty raise. In 2019, she'll make her feature debut in Warner Bros.' blockbuster sequel Godzilla: King of Monsters, adding a tentpole franchise to her growing resume. Rumors continue to swirl that Brown is also being eyed for the lead role in a potential Chronicles of Narnia comeback.
And if Lucasfilm doesn't snatch the actress up for a Young Princess Leia movie, than what are they even doing in the movie business?
The Emmy-nominated young star is well on her way to becoming a global movie star with multiple franchises at her disposal.
Zazie Beetz (27)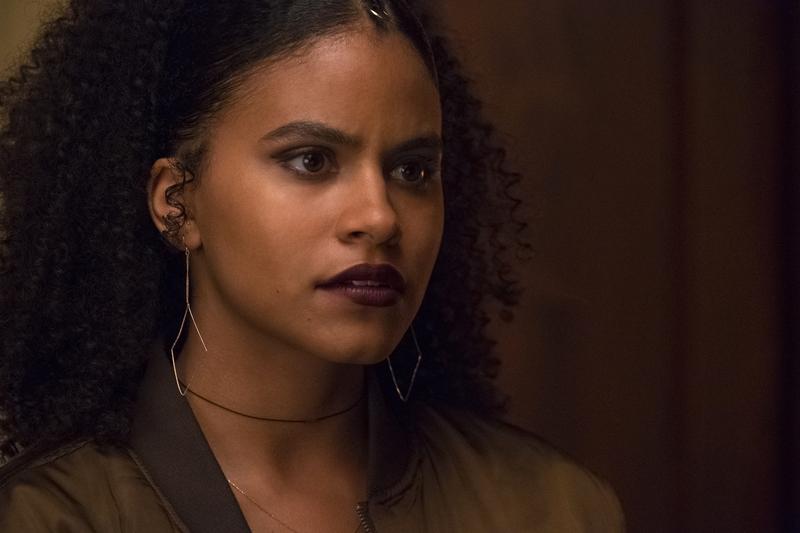 Zazie Beetz was given more to do in the latest season of Donald Glover's stellar Atlanta, and she more than delivered, carrying episodes ""Helen" and "Champagne Papi." After following that up with a breakout turn in Deadpool 2, it looks like she's headed for bigger and better things.
Fans across Film Twitter are already calling for 20th Century Fox (and maybe Disney if that merger goes through) to give her mutant character Domino her own spinoff movie. As Deadpool 2 zeroes in on $600 million worldwide, Beetz' three-picture deal with the studio looks more and more likely to be fulfilled. Stay tuned for X-Force.
On top of that, Beetz is rumored to be attached to Noah Hawley's highly-anticipated sci-fi drama Pale Blue Dot, starring Natalie Portman and Jon Hamm.
Not a bad feather to add to the cap as she jockeys between critically praised and awaited projects, as well as blockbuster franchises.
Naomi Scott (25)
Naomi Scott put herself on the board with roles in splashy but short-lived Terra Nova and the drama The 33. From there, it has been a steady climb up the Hollywood hierarchy.
Lionsgate's Power Rangers didn't breakout at the box office like the studio had hoped, but it provided Scott with global exposure in a familiar property brand. More importantly, it led to the young actress booking the highly-coveted role of Princess Jasmine in Disney's upcoming live-action Aladdin remake, co-starring Will Smith (Genie) and Mena Massoud (Aladdin). Now that is a cushy gig that many would kill for.
Katherine Langford (22)
Another Netflix breakout, Katherine Langford headlines the streamer's controversial teen drama 13 Reasons Why, which recently released its second season. Her powerful portrayal of main character Hannah Baker scored her a Golden Globe nomination as a Hollywood newcomer.
Though it doesn't sound as if her character will appear in season three, should Netflix greenlight it, Langford has already made plans for life after 13 Reasons.
Earlier this year, she appeared in the well-received coming out dramedy Love, Simon. She's also set to star in the fantasy sci-fi feature Spontaneous, about a teenage girl who discovers she can suddenly burst into flames. As we know, the superhero genre is quite popular at the moment.
Caleb Landry Jones (28)
We're cheating a bit here with this one as Caleb Landry Jones has been turning in quality work for more than 10 years, but since he's not a household name yet, it bares repeating.
Some audiences know Jones from his time in David Lynch's Twin Peaks revival, which was just the tip of the iceberg of Jones' fantastic 2017. In addition to the critically acclaimed TV continuation, Jones appeared in three Oscar-nominated movies in vastly different roles.
He starred as the racist, manipulative and prone to abduction brother in Jordan Peele's breakout hit Get Out. He aided Frances McDormand on her fierce quest for justice (or retribution) in Three Billboards Outside Ebbing, Missouri. And he played a helpful hand in Sean Baker's touching drama The Florida Project. The guy is versatile.
He'll next star in the romance drama To the Night, due out later this year.
Letitia Wright (24)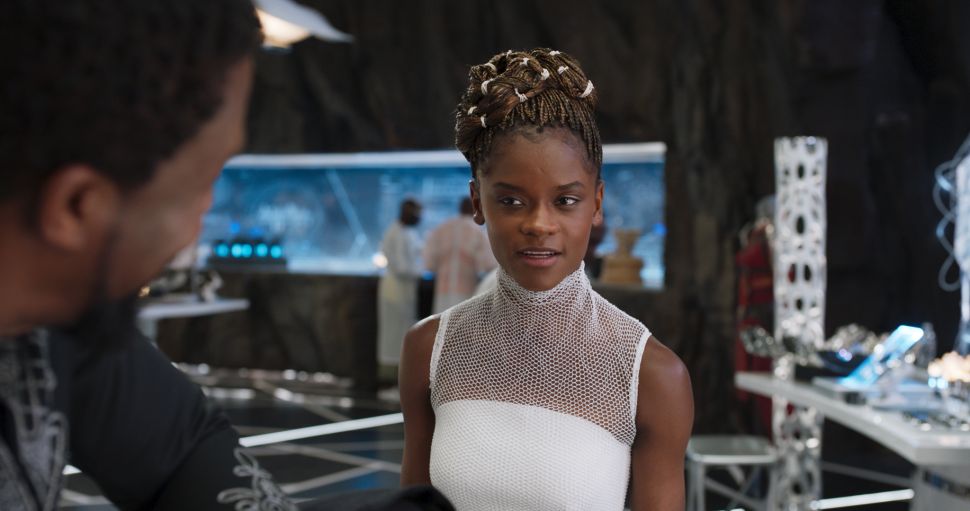 Who else here thought Letitia Wright's Shuri was the breakout star of Marvel's Black Panther? If your hand is raised, congratulations, you are correct.
Wright's turn in the massive global blockbuster ($1.3 billion) was rightly praised across the board as fresh and hilarious, and fans have since taken the liberty of creating artwork shipping her and Tom Holland's Peter Parker (we wouldn't be opposed). She also elicited a few laughs in Avengers: Infinity War and is sure to be a key player in the inevitable Black Panther sequel. There's an undeniable charm to her on-point comedic timing and energy.
In addition to her role in the Marvel Cinematic Universe, Wright also appeared in a handful of episodes of AMC's well-reviewed cyborg drama Humans, one episode of Black Mirror and a supporting role in Ready Player One.
Solid credits all around.
Yahya Abdul-Mateen II (31)
Yahya Abdul-Mateen II is best known for his role as Cadillac in Netflix's The Get Down. While that expensive misfire may not have lasted on the streamer, it did help to further Abdul-Mateen's career.
He followed The Get Down with roles in Baywatch—which was a flop, but anytime you get to work with Dwayne Johnson as a young actor, you take it—and The Greatest Showman, which somehow legged it to an impressive $433 million. Both are solid stepping stones for an actor on the come-up, and both offered opportunities for the dynamic actor to show off his charisma.
But Abdul-Mateen's breakout opportunity may come later this year when he stars in Warner Bros.' Aquaman as iconic comic book villain Black Manta. Superhero blockbusters have become the benchmark for Hollywood stardom, and a flashy bad-guy turn can help generate a lot of buzz (just ask Michael B. Jordan). If the 31-year-old can knock this part out of the park, he'll jump onto casting shortlists across town.