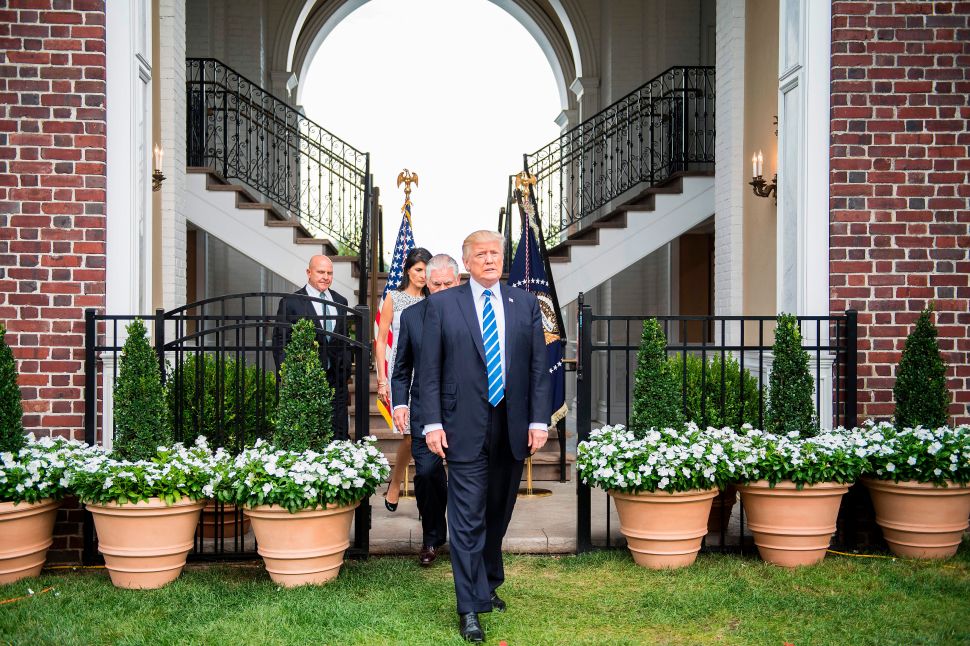 New Jersey airports that are forced to close when President Trump stays at his Bedminster golf club would be reimbursed for their financial losses under a U.S. House bill.
The draft text of the House's transportation appropriations bill would make $3.5 million available to airports and businesses that are shuttered during temporary flight restrictions for Trump's visits to his residences.
Flights at two New Jersey airports, Somerset and Solberg, are grounded when the president stays at Trump National Golf Club because they fall within a no fly zone to protect the president. The airports lose roughly $10,000 in profits each time Trump comes to Bedminster, according to NJ Advance Media.
Rep. Leonard Lance (R-7) lobbied to get the financial reimbursement language inserted in the draft transportation spending bill, according to his office.
"It is a matter of fairness that airports and businesses grounded by no fault of their own see some type of compensation," Lance said in a statement. "Protecting the President and First Family is the highest priority, but accommodations should be made for those where livelihood is reduced when the President is in town."
The reimbursement funds would also benefit airports near Trump's Mar-a-Lago resort in Palm Beach, Florida.
The Aircraft Owners and Pilots Association, an aviation advocacy group, supports the legislation, saying it "would go a long way toward helping the airports and businesses that take the economic brunt of aviation-security shutdowns."