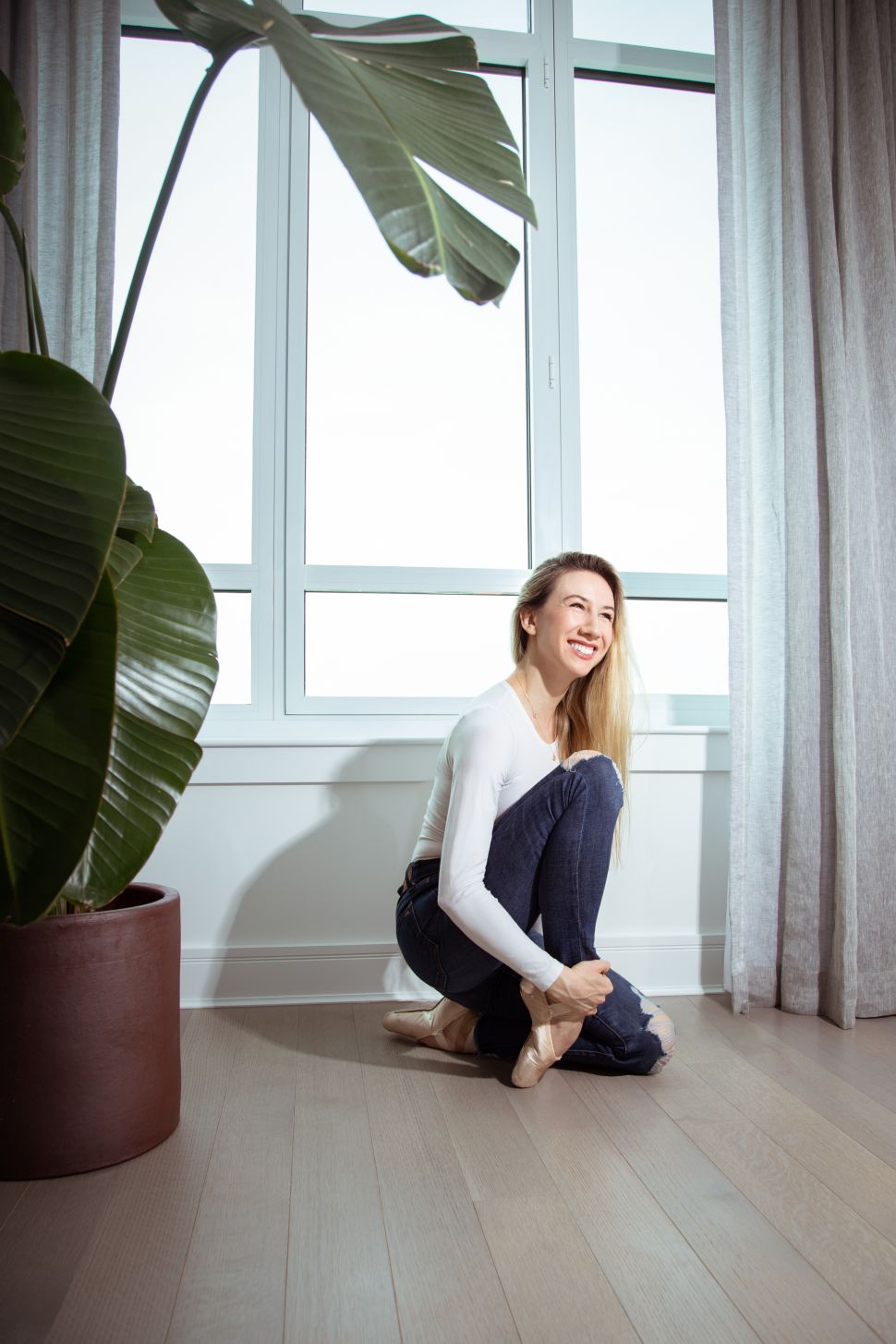 "It's such a short career," says Isabella Boylston with a disarming smile and a more disarming bluntness. A principal dancer with American Ballet Theatre, who is appearing in leading roles in all but one of the works being presented during the company's spring season, Boylston might be expected to see endless vistas of accomplishment ahead of her. She is, after all, only 31.
But among the most striking qualities she exudes during an interview in her light-filled Brooklyn apartment is a clear-eyed honesty, or more precisely a furrowed-brow thoughtfulness, about all aspects of her life and career. She's warm, lively and anything but guarded, but she also seems to weigh her words with unusual focus for an artist who has, by now, given many more interviews than she can count. Her recent appearance in the film Red Sparrow, in which she was the dance double for Jennifer Lawrence, who plays a Russian ballerina-slash-spy, brought an even brighter spotlight.
To observe Boylston—known as Bella to friends and colleagues—in rehearsal is to watch an athlete in strenuous motion but to be equally aware of the mind behind the electric movement constantly ticking away. Was that arm not quite high enough? Was she getting ahead of the music in that variation? Where to find the character in the steps in the moment? Listening to the suggestions given by the choreographer, or the corrections given by a coach, her bright smile sometimes evaporates as she processes each piece of input, and then turns back to the steps.
So perhaps it should not be surprising that, when asked about how she finds time to forge a life outside the daily rigors of ballet, she notes its difficulty but also that a ballerina's prime can be fleeting. As with all careers relying on athleticism, time is not necessarily a ballet dancer's friend. Answering the question of work-life equation, she says, "Sometimes it's hard, yes. There are things that I can't do now. But I'll do them later."
Boylston's rise to the front ranks of American ballerinas has been relatively speed-bump-free, and remarkably self-driven. She was born in Idaho, to an American father who works as a country and bluegrass drummer and a Swedish mother he met on a ski lift. It was Boylston herself who found her calling: drawn to dance at 3, she was taking ballet classes at 7. After she won a gold medal at the Youth America Grand Prix Finals at age 14, she put her toe-shoed foot down and convinced her parents that dancing was not just a passing passion but her vocation.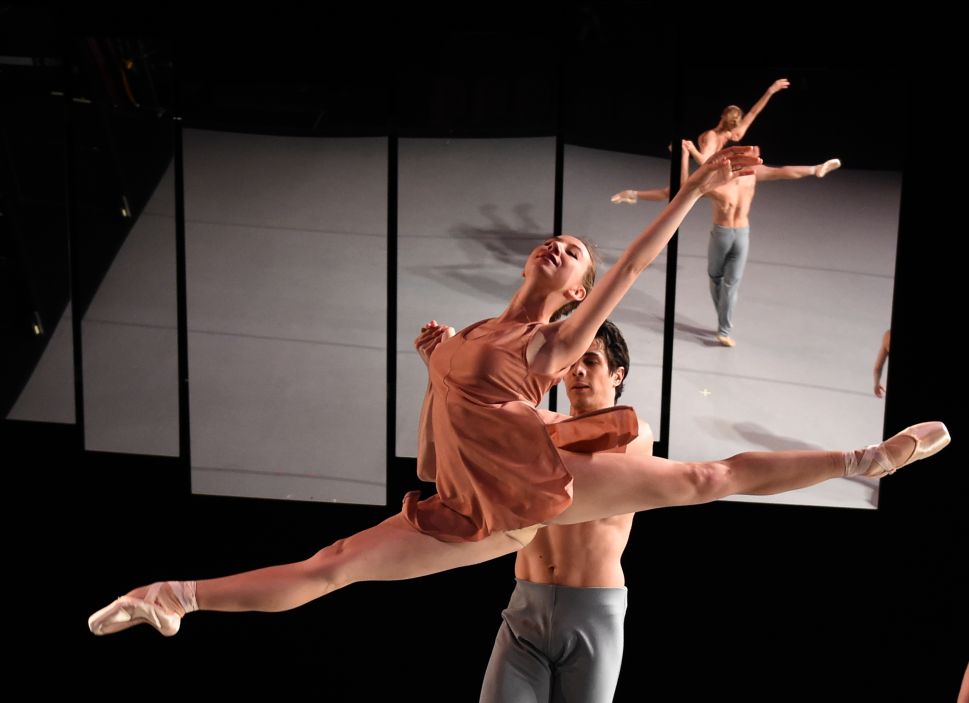 "Before that my parents were refusing to let me got to ballet boarding school," she recalls. "After that they realized I could pursue this really seriously." It was a signal turning point. "I think going to ballet boarding school was really the moment for me. Before that, in public school, I was a really good student, but I felt like a loner and outsider. But at boarding school, I found my niche and my family."
Grants and scholarships were necessary to move ahead. The family was not well off, in contrast to those of many dancers. (See above: father, drummer.) But by 2005, when she was 19, Boylston had joined the ABT Studio Company, becoming an apprentice in the main company a year later and rising to principal dancer in 2014. She is now one of the company's leading ballerinas, dancing central roles in almost all the full-length ballets that are the company's bread and butter.
Her rise also coincided with a shift in the company's modus operandi. For many years ABT's New York seasons seemed to be dominated by international ballet luminaries, who would swan in (forgive the pun) for a few performances a season, leaving slimmer chances for the American-born and American-trained dancers in the company to develop into audience favorites. That has changed. The current roster of principal dancers is dominated by Americans.
"It's evolved a lot, and I am so glad," Boylston says. Referring to the years of the revolving door of international guest stars, she adds, "I am happy I got to work with Alina Cojocaru and Natalia Osipova. It made me a better dancer being around them, but it was not good for the morale of the company." She shies away, for the first time, at saying anything more.
The only other subject that Boylston is reticent about is her relationship with the former New York City Ballet dancer and choreographer Benjamin Millepied, with whom she was living when he left her for Natalie Portman in 2010, causing a minor tempest in the insular ballet world. Now that it's many pairs of toe shoes in the past, and Boylston is married to financier Daniel Shin, she simply says, "It feels so long ago. All I will say is we had a great relationship—and a great artistic relationship, too—and we are friends now." If there are emotional wounds, they are either healed or not for show.
Boylston emphasizes how at home she now feels in her career with the company, and indeed always has felt under Kevin McKenzie, artistic director since 1992. "It's a family now. Our director is a very gracious man and it trickles down. People aren't constantly on edge and feeling bad about themselves. ABT is also unique," she adds, "in that we are a touring company and we are always on the road together; you naturally get close to people when you tour."
Asked to describe what sets Boylston apart, McKenzie says, "She has a kinetic intelligence. She appears to be tall when she is actually quite petite. The energy with which she becomes inspired seems to amplify how much space she covers." He also lauds the thoughtfulness she brings to her dancing: "She has what I like to call a truth-o-meter. She knows when something is not working and she need to work it through."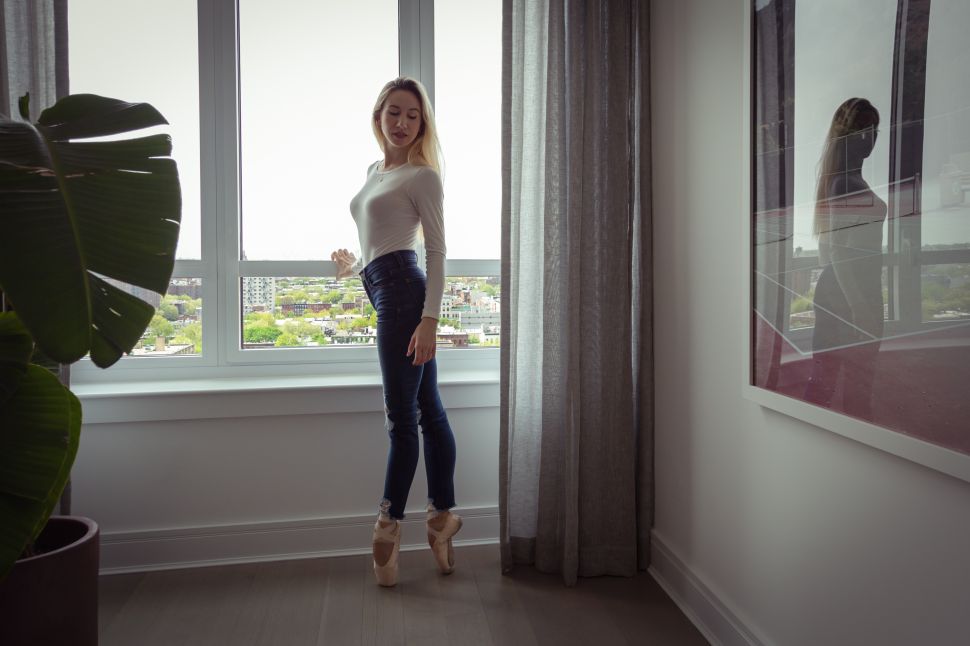 Reviewing her debut performance in Frederick Ashton's La Fille Mal Gardée, Alastair Macaulay in the New York Times emphasized her innate musicality, noting that Boylston "dances with all the rising sap and bloom of springtime. She fills her music to the brim: She doesn't hang on beats or counts; she floods her every phrase with singing legato, rhythmic brio and suspenseful variety. Her jump is buoyancy itself."
This spring, Boylston will make her debut as Nikiya in La Bayadere, the rare leading role in the classic repertoire she has not yet danced, and appear in two new works: Alexei Ratmansky's revival of Harlequinade (which draws on notation by Marius Petipa) and Wayne McGregor's Afterite, a new dance—or should I say yet another new dance—set to Stravinsky's "Rite of Spring." That's in addition to appearances in Swan Lake, Romeo and Juliet and Giselle.
Perhaps because she is in the midst of rehearsals for Harlequinade, Boylston speaks with particular interest about shaping her character, Columbine. "It's going to be an interesting challenge," she admits. "The steps are surprisingly tricky, although Alexei's steps are always tricky." (At this point, seeming to hear her name called, the Amazon sprite Alexa briefly chirrups to life, disrupting Boylston's train of thought.) Boylston continues, "The music is exquisite, which is probably the reason why he wanted to bring it back, so beautiful and danceable. But there's also lots of hopping on point—so painful!—and it's conspicuous when you fail.
"Another challenge is figuring out who the character I want to portray will be. Columbine is a stock character from commedia dell'arte. I hear 'stock character' and I think, 'Ooh, I don't want to be a stock character.' But I'm finding she's a bit like Lise in La Fille Mal Gardée; she is in a situation where her dad, or in this case mother, wants her to marry a lame rich guy and she's in love with someone else. She's defiant and spirited and not settling."
In talking about her approach to dancing, Boylston herself seems adamant about not settling for striking pretty poses and relying exclusively on simply executing the steps—central though they are in ballet—in performing all her roles.
"With ballet a lot of times the acting is built into the movement," she acknowledges. "But it's always a combination. Sometimes I'll do a lot of mental processing and I'll try to put that in the movement, and sometimes the music or the step tells me what the character is feeling."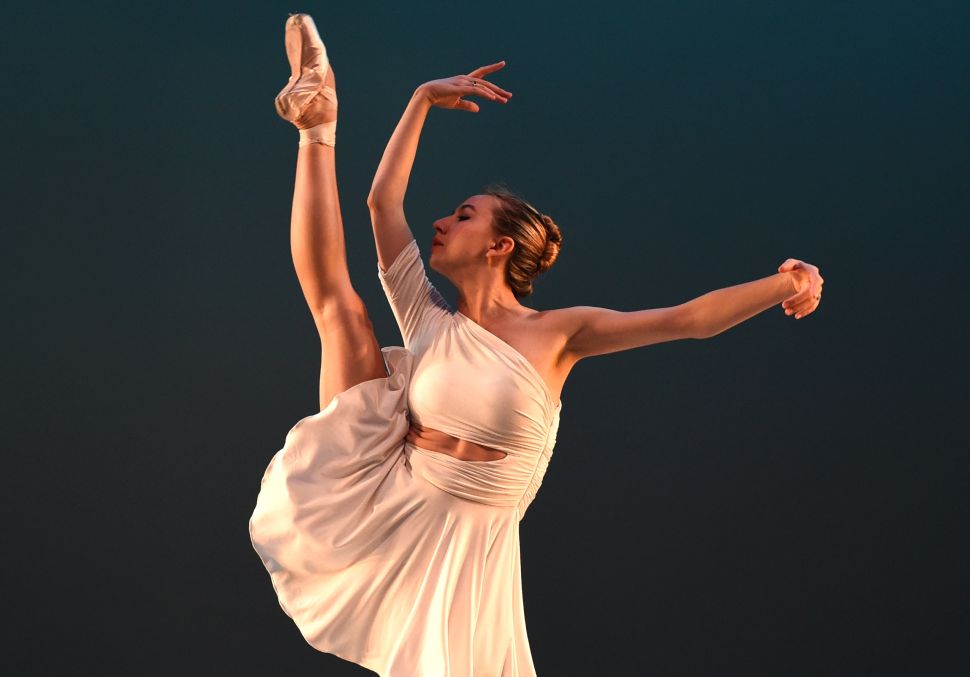 Working with an acting coach, Byam Stevens, for the past few years has helped Boylston excavate new emotional colors in her roles. "I've become more confident in embodying different characters," she says. "It's just given me another tool kit to draw upon. Ballet is a field where we put more hours into our craft than almost any other profession. But you mostly focus on the athletic side in the beginning. You don't really learn the history. You don't learn about acting or mime, really. When you're a student you only learn the steps. When I got these roles thrown at me all I had was my instincts. But I think the more curious you are about learning the richer your performances get."
Confidence, and its opposite, insecurity, are things that Boylston clearly thinks a lot about: How both are central to the emotional nervous system of the performer, inspiring both the butterflies in the stomach and the eruption of energy and inspiration that make a great performance.
"I am too sensitive," she admits. "Sometimes I want to be dead inside, to turn it off. A dancer's worst enemy is self-doubt." Speaking on a recent panel of prominent women in dance, she found herself noting sadly how many among them were "downplaying" their achievements. Would men talk of themselves this way, she wondered? But she also acknowledges that anxiety can be a galvanizing force. "That self-doubt can be a good thing because it can lead to greater curiosity and greater digging. And nerves give you a laser focus. They bring the adrenaline which you need to physically get through a performance."
Now in what is unquestionably her prime, Boylston continues to refine her artistry, and McKenzie, who has watched her progress for more than a decade, believes she has reached an important turning point. "Ideally ballet dancers are both athletes and artists," he observes, "but many times the athletic component is so strong that the last thing to develop is the artistry. [Boylston] has now put it all together, and crossed the line. The artist has emerged."
But of course even mature artists are forever in pursuit of higher ideals, greater achievement. Boylston's current focus—in addition, of course, to keeping her technique in fine trim amid a demanding schedule—is finding the authentic humanity in characters who can sometimes seem gossamer fairy-tale ciphers.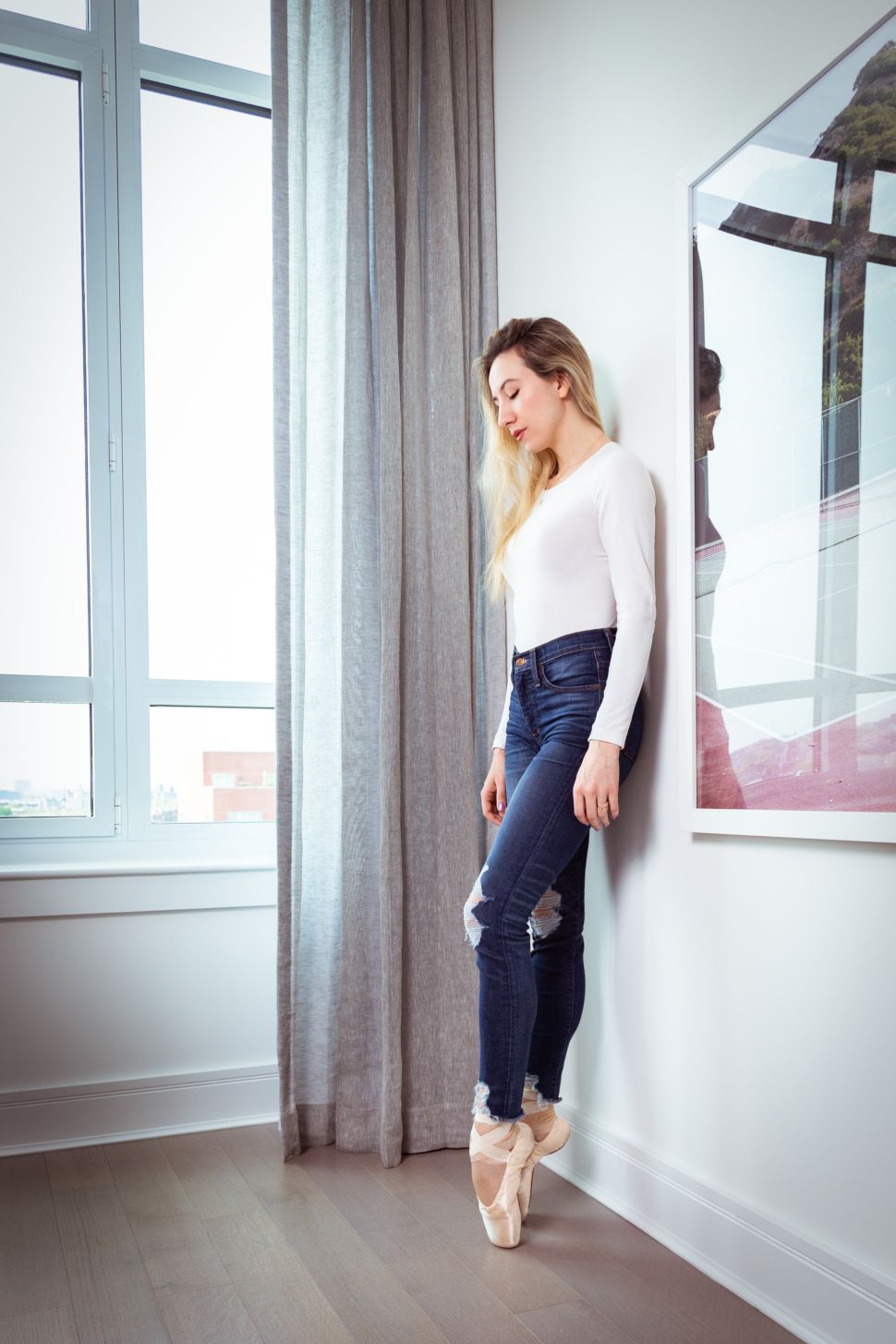 "The overall picture will be more powerful when you've spent the time feeling and thinking your way into the character," she says. "I feel like so many of the characters we play and the stories we tell are fantastical. A woman turning into a swan. A woman dying of a broken heart and coming back as a spirit. But more dancers today are trying to bring realism to the characters."
Boylston counts herself firmly among them. "In order for it to be meaningful to me, and I hope for the audience," she says, "it needs to be as real as possible." And while she ruefully admits she, like many performers, is more likely to believe criticism than praise, when asked to describe what she perceives as her individual strengths, she battles through an obvious timidity about self-praise to say, "Um—I don't know, maybe I would say it's my naturalness?" The question mark hangs in the air for a moment, before she continues, with more confidence. "Yes, I feel like I bring the naturalness I have in life to the stage." And then she flashes a deprecating smile: "Hopefully."