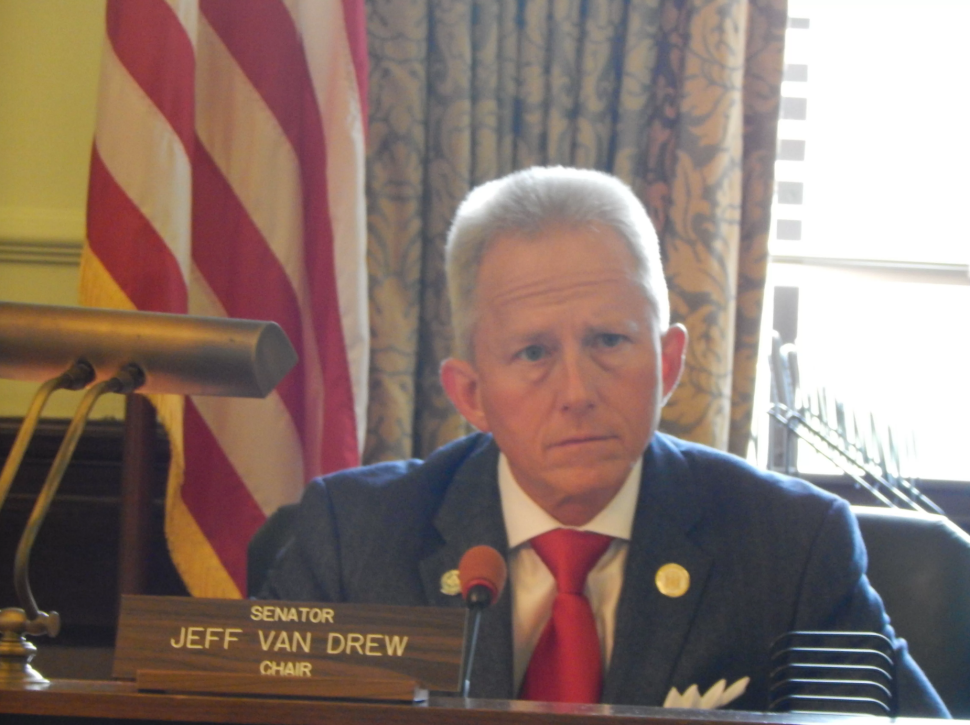 State Sen. Jeff Van Drew's internal polling shows him up 18 points over Republican Hirsh Singh in New Jersey's 2nd congressional district.
Van Drew, the presumptive Democratic nominee, received 52 percent support among likely voters, compared with 34 percent for Singh, the likely Republican nominee, according to polling memo from TargetSmart.
Van Drew (D-Cape May), a conservative Democrat, holds the wide lead despite running in a Republican leaning district. The poll found that an unnamed Democratic candidate trails a generic Republican candidate by seven points, 39 percent to 46 percent.
And despite President Trump's deep unpopularity statewide, the survey found that 52 percent of likely voters in the 2nd district approve of the job Trump is doing, while 45 percent disapprove.
"As we expected, Senator Van Drew's immense popularity and cross-party appeal in the Republican-leaning 1st legislative district propels him to a strong lead over his opponent," TargetSmart pollster Ben Lazarus said in a statement. "He strongly over-performs what the raw partisan trends in this district would predict and is in an enviable position for a Democrat running for an open Republican seat."
The poll of 500 likely voters was conducted from April 19 to April 24. It has a margin of error of plus or minus 4.4 percentage points.