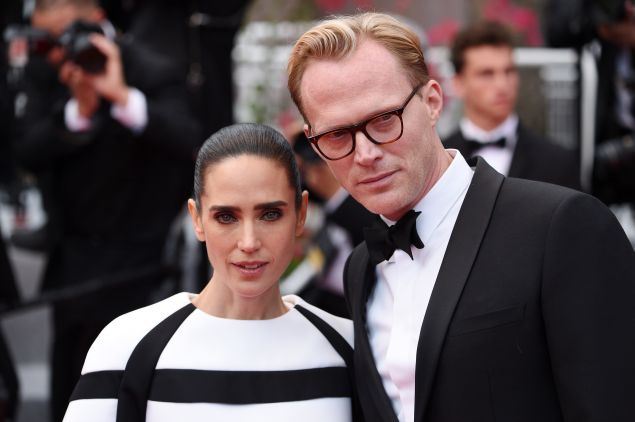 Sometimes, the grass isn't greener on the other side of the Williamsburg Bridge. That's what Jennifer Connelly and Paul Bettany have discovered, as they seem to be changing their minds once again in the never ending debate of Brooklyn versus Manhattan.
Connelly and Bettany managed to get in on the whole Brooklyn thing on the early side of the outer borough frenzy, when they scooped up a Park Slope townhouse for $3.7 million in 2003. They definitely benefitted from cashing in at the beginning, as they sold the seven-bedroom house for $8.45 million just five years later.
But we wonder if they regret leaving baby stroller central. At the time, they were headed to an airy Tribeca loft on West Street. They paid $6.92 million for the penthouse in 2008, which clocks in at 4,098 square feet.
Just four years after purchasing it, the couple, who met filming A Beautiful Mind, listed the three-bedroom apartment for $8.5 million. Perhaps it had do with the fact that Connelly had her third child in 2011, and sometimes you just miss a massive brownstone. Also, Taylor Swift has already taken over one street in the neighborhood, so who knows if she's planning on taking over the entire enclave altogether.
Anyway, the Tribeca abode disappeared off the market shortly thereafter, and we assumed they managed to part with it under the radar. That was not the case, as according to the Wall Street Journal, they are in contract to sell it now, in an off-market deal, six years later, for $9 million. It's the same building where Jason Biggs and Jenny Mollen sold a loft for $2.66 million in January.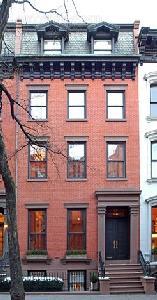 And it turns out Connelly and Bettany did, in fact, have some sort of seller's remorse, as they're going back to Brooklyn! And not just any old home—they've paid $15.5 million for a Brooklyn Heights townhouse in another off-market transaction.
Sadly, it's hard to find too many details about the home, considering it hasn't been publicly listed since 2006. We do know that the 25-food-wide spread, originally built in 1840, spans nearly 8,000 square feet, has an English garden and at least two terraces.
While $15.5 million is a huge chunk of change no matter how you put it, it doesn't even make a dent in the list of priciest sales records in Manhattan, which near the $100 million mark. For Brooklyn, however, it's apparently near the very top of most expensive transactions, per the WSJ, so it looks like Bettany, who appears in Solo: A Star Wars Story as the very wholesome leader of a crime gang, has the same love of all things fancy as his on screen counterpart.
Alas! Connelly and Bettany will soon be usurped by another celebrity making his way to Brooklyn. Matt Damon is reportedly in contract to purchase a $16.65 million penthouse in Columbia Heights—if it goes through at that price, it will be the most expensive sale, ever, in the borough.