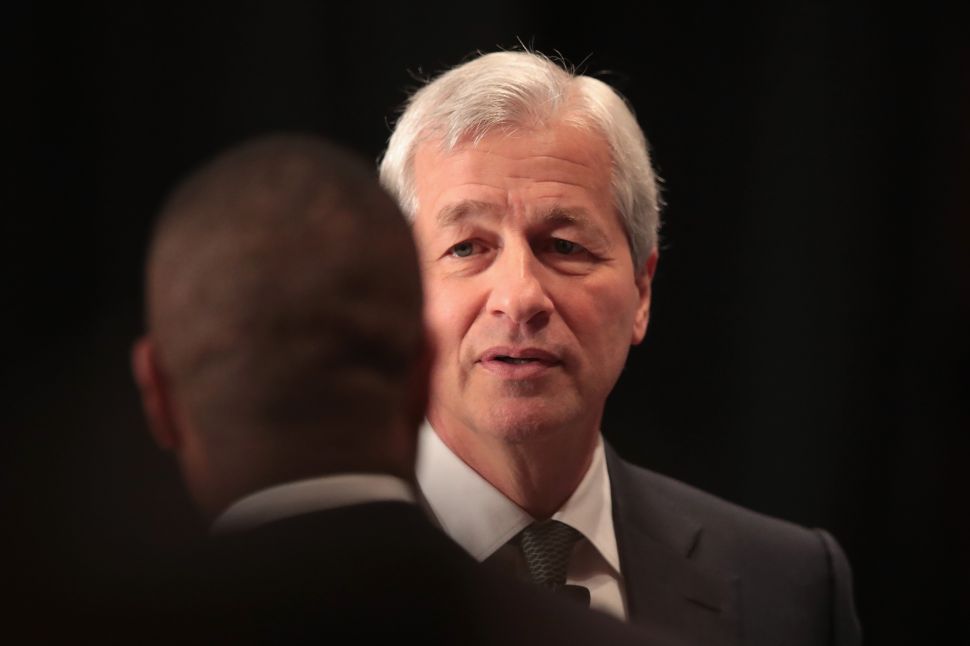 Jamie Dimon's outlook for the next economic recession is like a fortune teller predicting your death: It will eventually come, but it's hard to say when.
"Someone once asked me, 'what are the odds for [the next] recession?' I said it's 100 percent! But the question is why," the CEO of JPMorgan Chase told Bloomberg TV during a Tuesday interview in Beijing.
"Right now, the American economy in a very broad-base way is strong. More people are going back to work; household formation is going up; houses are in short supply, which is a plus for the economy," he laid out the encouraging points. "The capital markets are wide open. There is much less leverage in the finance system than in the past."
Dimon said he disagrees with the argument that the current U.S. economy looks a lot like the situation right before the 2008 Financial Crisis.
"Banks have twice as much capital and twice the liquidity [of 2007]," he said.
One such bearish voice is the historian Niall Ferguson, who has said that the post-crisis era is over and that we are now in another "pre-crisis period."
One thing that worries Ferguson in particular is the Federal Reserve's inevitable exit from quantitative easing by raising interest rates.
"That is usually a sign that conditions are going to become less friendly," Ferguson said in an interview in March.
But Dimon has more faith in the Fed's ability to prevent history from repeating itself.
As he said in JPMorgan's annual letter to shareholders last month, "We could be going into a situation where the Fed will have to raise rates faster and/or sell more securities, which certainly could lead to more uncertainty and market volatility. Whether this would lead to a recession or not, we don't know—but even that is not the worst case."
To him, the current situation looks more like the middle of a slow but sustainable recovery—although a bit too slow, possibly.
In the nine years since the Great Recession began, the U.S. gross domestic product (GDP) has grown by 20 percent, a pace that the top banker in America hoped could have been faster.
"The nine years [of growth] are really good, but the 20 percent part is really bad," Dimon said in Tuesday's interview. "It should have been 40 percent over a shorter time period. That is part of the reason why wages didn't go up and various things."
Dimon argued in his annual letter that this subpar growth was mainly due to a serious of poor policy decisions in the post-recession years, notably a overly uncompetitive tax system, excessive regulation on companies large and small, and broken immigration policies.
That's why he was a vocal supporter of Trump's tax reform, which he said will hopefully drive GDP growth beyond the current rate of two percent moving forward.
"You've got to prepare for all possibilities. There is a possibility that inflation accelerates higher than you expect and that the Fed raises rates faster than you expect," he said. "As long as America is strong and healthy, I would call it the normalization."