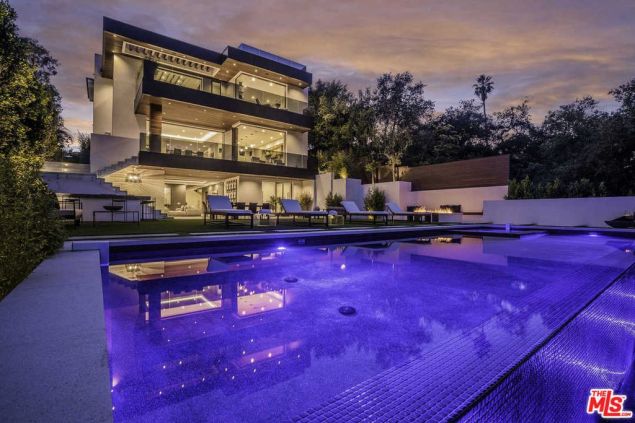 The endless saga also known as Justin Bieber's home adventures is getting another chapter. As fervent Jelena fans analyze Selena Gomez's Instagram and new single for any sign of her ex, Bieber is occupying himself with multimillion-dollar mansions.
Bieber is reportedly thinking about scooping up a seven-bedroom, eight-bathroom house in Brentwood, currently on the market for $10.9 million.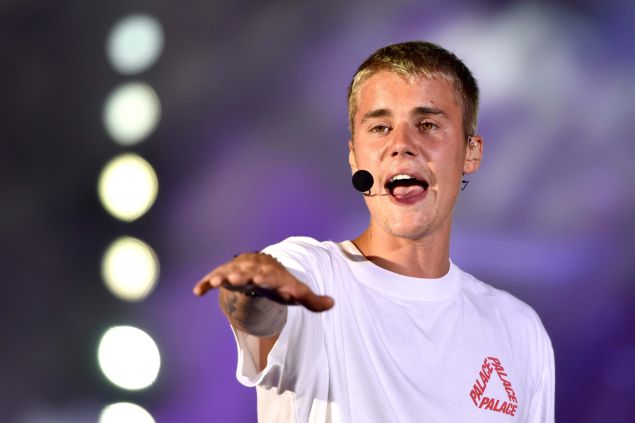 The newly built home was just finished this year; it was designed and developed by Huntington Estate Properties. The 0.3-acre estate is a quintessential glossy bachelor pad, with sharp lines and an über contemporary aesthetic.
Glass railing encloses the floating three-story staircase, and a custom chandelier dangles from the top to bottom of the 7,890-square-foot home—it's a "cohesive art piece," per the listing shared by The Agency brokers Dan Urbach and Cindy Ambuehl. As expected, there's a very over-the-top bar—it's seven feet long and made of onyx, with a waterfall edge.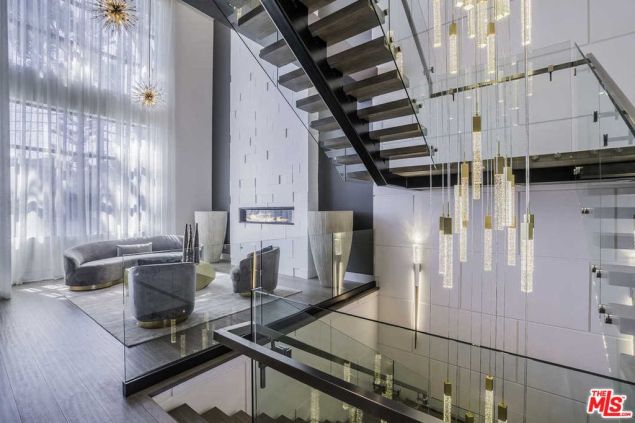 The kitchen is equipped with a massive marble island and countertops, and opens to a living room with a gas fireplace. Floor-to-ceiling glass Fleetwood doors throughout this main floor lead out to a sprawling deck.
The master suite has two walk-in closets and another gas fireplace. The marble bathroom has double sinks, a steam shower and a freestanding tub directly in front of pocket doors, which open up to reveal a private terrace—it can be accessed from the loo or the sleeping area.
Luckily for Bieber and his notoriously loud parties (more on the later), there's a soundproofed media room with a 130-inch screen, on the same floor as a glass-encased wine cellar.
The rooftop deck spans 1,100 square feet, with a fire pit and a spa. There's another fire pit and a built-in barbecue/kitchen area in the backyard, as well as an infinity pool.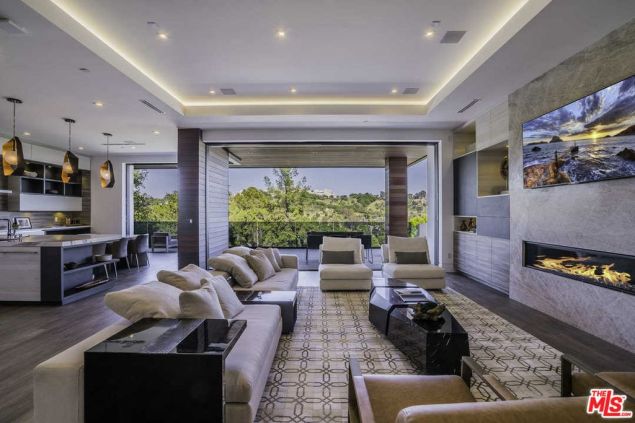 It doesn't appear the singer has owned a home in Los Angeles since he sold his Calabasas pad to Khloe Kardashian in March 2014. It was the site of the infamous egging incident—he and his friends egged a neighbor's home and caused more than $20,000 worth of damage. Bieber was ordered to pay $80,900 in restitution and complete anger management classes.
That's really where his questionable house track record began. He headed to Beverly Hills shortly thereafter, forking over $27,500 a month for two units (a penthouse and a fourth-floor apartment) in the same fancy building. Police were called on more than one occasion because of noise complaints.
Bieber tested out the Hollywood Hills rental waters in December 2014, with a $60,000 a month mansion. Bieber ran into even more trouble here; he subleased it to Meek Mill, who threw a 2015 Grammys party—the landlord alleged there was $150,000 worth of damage and sued the rapper.
By October 2017, Bieber wanted back in Beverly Hills. Unsurprisingly, he wasn't welcomed back with open arms, and residents tried to block him from leasing a house. Bieber showed persistence is key, and moved into a $55,000 a month residence. Unfortunately for Bieber, an intruder broke into the house shortly after he moved in; she was arrested and ordered to stay away from the singer.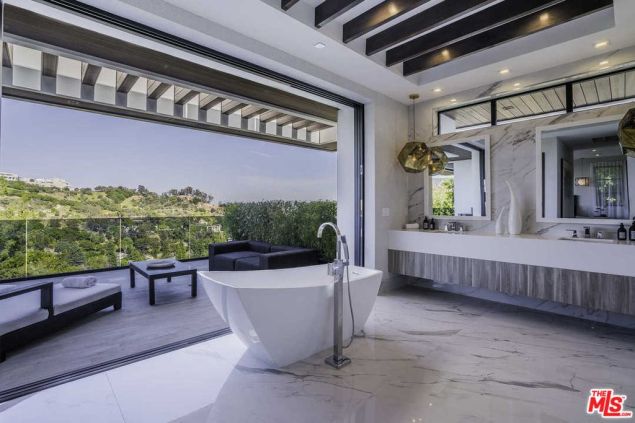 We thought Biebs would stay put for a while—alas, he reportedly headed to a similarly priced rental in West Hollywood in February 2018, where we assume he's been hanging out until he makes a decision on the Brentwood abode. Hopefully, he's able to muster the self control to prevent any food-throwing situations for the time being,