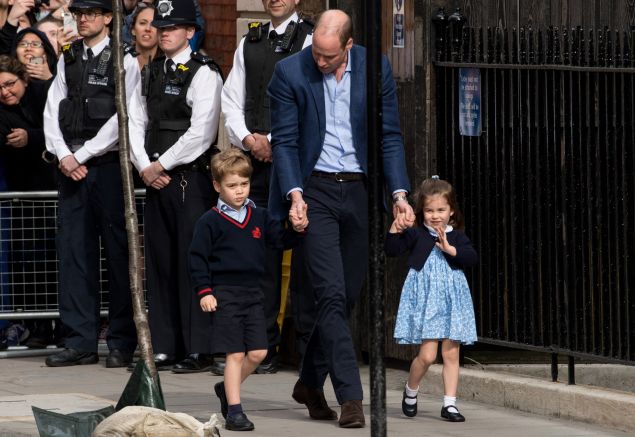 The spotlight has been on Prince Harry and Meghan Markle for the past few months, with all the anticipation leading up to the royal wedding and the surplus of drama that accompanied it. But let's not forget about two very important pieces of that big day, also known as Prince George and Princess Charlotte.
The little royals participated in the celebrations as pageboy and bridesmaid, respectively, at the nuptials of their uncle and his retired actress wife.
Prince George, per usual, was the star, as his markedly grumpy face was documented by many a photographer and meme account, while Princess Charlotte apparently behaved like her truest royal self, making silly faces but also ordering around her fellow bridesmaids.
With all that excitement, the two surely deserve a little rest and relaxation during their half term (it's a week off in British schools in May). And that's just what they are doing now, as the Duke and Duchess of Cambridge are reportedly spending the week with their three children at their country home, Anmer Hall because even royals need a staycation sometimes.
Kate Middleton, for one, could definitely use some leisure time, considering she just gave birth to Prince Louis on April 23 and less than a month later, attended a royal wedding watched by millions. (Just saying: she also managed to do it all sans messy bun.
As you probably expected, Anmer Hall isn't your typical weekend getaway. It's a 10-bedroom Georgian-style house on Queen Elizabeth's private Sandringham estate; it was given to Prince William and Kate Middleton as a wedding gift. The Duke and Duchess of Cambridge resided there full-time shortly after Princess Charlotte's birth in 2015, while Prince William was still working as a pilot for the East Anglian Air Ambulance, before they moved to an apartment at Kensington Palace full time in the fall of 2017.
And don't think it's some decrepit old building, as when the couple was living at Anmer Hall, they embarked on a major renovation, including updating the kitchen and the private tennis court, and bringing the décor up to their regal standards. Maybe they even went on a royal outing to their local Ikea.
Princess Charlotte and Prince George are expected to return to school next Monday; the littlest Cambridge is enrolled at Willcocks Nursery School, while her older brother is at Thomas's Battersea. But in the meantime, they're making the most of their vacation.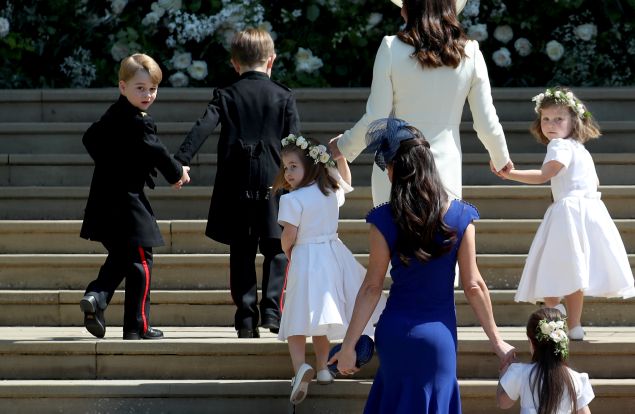 Indeed, last weekend, Middleton took Princess Charlotte and Prince George on a casual trip to the Houghton Horse Trials, per Town & Country. It's an equestrian event that's just a 10-minute drive away from Anmer Hall, and also has shopping, food and children's entertainment like a bouncy castle—Princess Charlotte seemed happy with an ice cream cone, and managed to achieve a feat that many who are much older than her three years have failed at: she managed not to drip anything on her pristine prink dress. Prince George, on the other hand, was in his trademark shorts, though he was missing his signature knee socks.
Perhaps on the next school break spent at Sandringham, the new Duke and Duchess of Sussex will join—Queen Elizabeth may be giving Prince Harry and Markle York Cottage as a wedding present of their own, so everyone will be neighbors both in London and in the country. That is, after the redheaded prince and ex-blogger return from their über secretive honeymoon.