If you missed last night's showing of Lifetime's Harry & Meghan: A Royal Romance, there's still plenty of time to watch before the actual royal wedding this Saturday. It's the exact type of film the Suits actress would have starred in pre-Prince Harry, but unfortunately, she was a bit too busy with wedding prep to play herself.
If, for some reason, you don't have time to dedicate to a royal romance, here's everything important that happens, from Lion King references to that much-anticipated love scene Kensington Palace was dreading.
Prince Harry parties.
If you've ever wanted to see Prince Harry spray Champagne on a crowd of screaming ladies, this is your opportunity. After his rager, he gets quite the talking to from his brother, Prince William, who looks like a bald attorney on Tinder and not an actual prince. The movie mentions some of Prince Harry's most rebellious moments, including the Nazi uniform and his Las Vegas orgy, but there's no video evidence.
Prince Harry and Meghan Markle love a good Disney fairy tale.
At the beginning of the movie, a young Prince Harry visits Africa with Prince William and their father, Prince Charles, right after Princess Diana's death. "You're not going to start quoting Lion King again, are you?" Prince William asks him. Then, with absolutely no segue, Prince Harry yells, "Why did you make us walk behind the coffin?" before running off into the savanna, where he's immediately confronted by a growling lion that his father attempts to shoot. It's all very Disney, including the parental problems. The love of Disney is later confirmed when the actress playing Markle compares their third date in Botswana to the Jungle Cruise at Disneyland.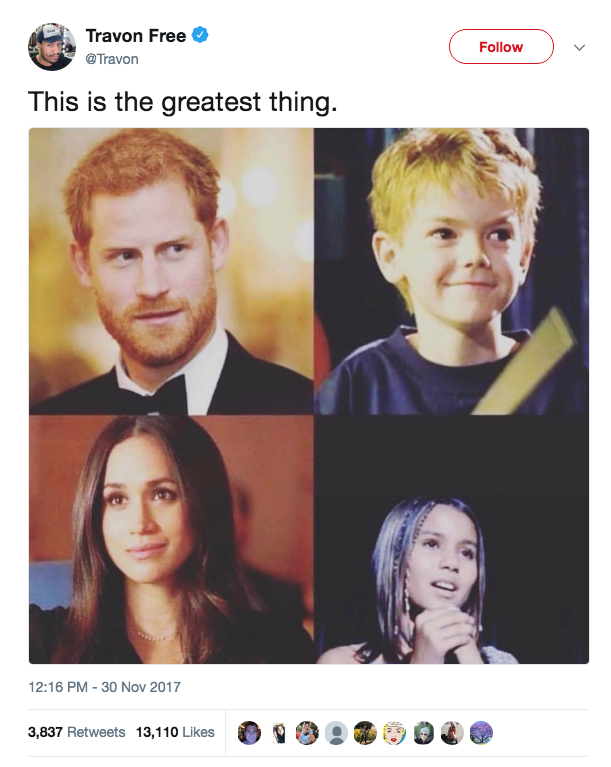 Meghan Markle loves Love Actually. 
After an almost failed first date, where Prince Harry tries to escape using the excuse that London Bridge is falling down, the two begin to get along brilliantly. They discuss the movie they put on to cheer themselves up. Prince Harry chooses The Lion King (perhaps he is a Disney super fan) while Markle opts for Love Actually. Do you think they saw the meme?
Prince Harry compares being born a ginger to struggling with being biracial. 
Afte Markle shares a heartfelt story about growing up biracial, Prince Harry responds "You want to talk serious? Try being a ginger in England." Prince Harry then tells a series of jokes about Harry Potter and dining alone. He also discusses how his ginger hair made people think he couldn't be his father's son.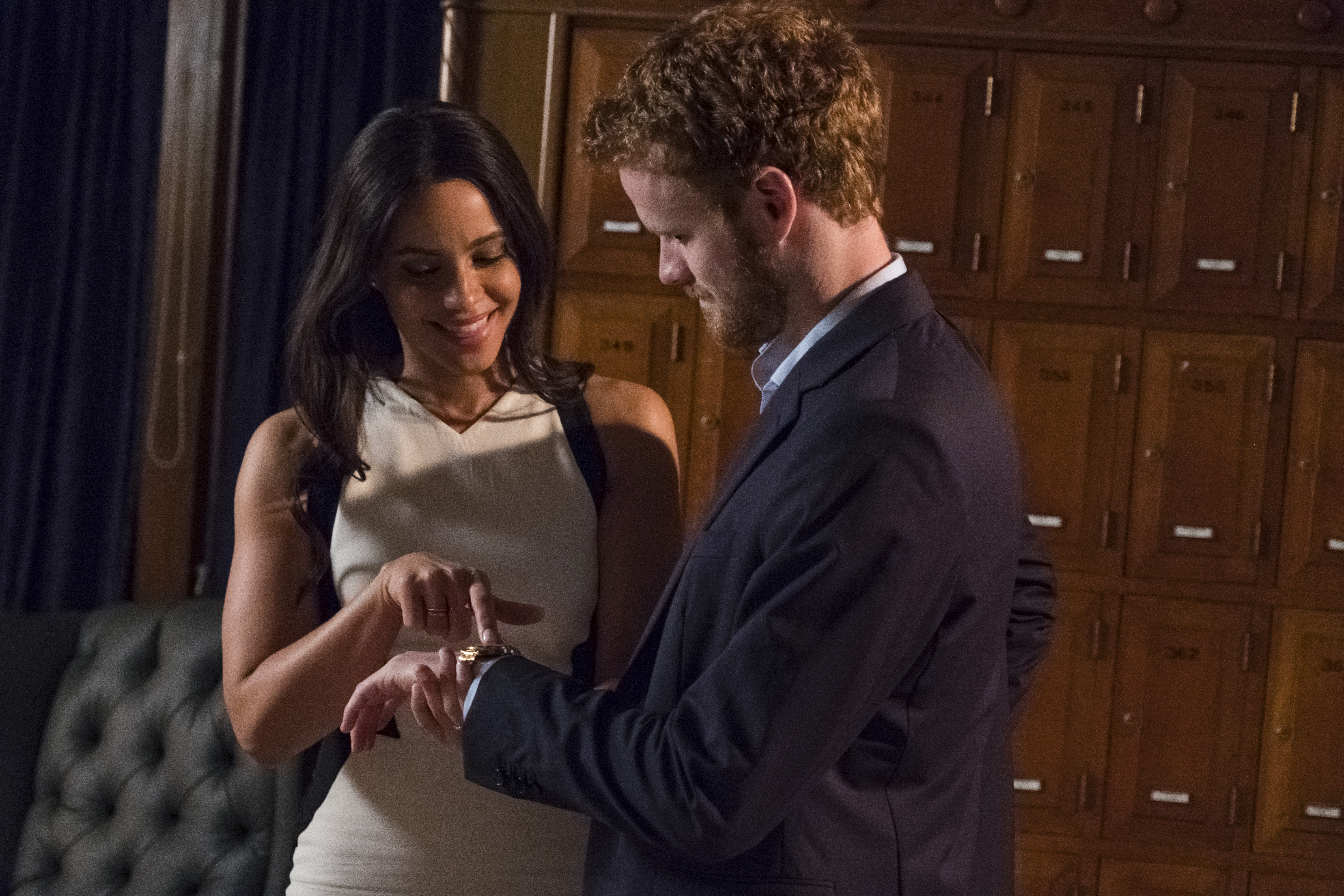 The love scenes quickly fade to black. 
Their first racy love scene isn't racy at all; in fact, it's much tamer than the majority of Markle's Suits scenes. After a quick fade to black, they wake up in bed together covered in an L-shaped sheet while lions roar (literally, because they're in Africa). After the fact, Markle discusses her love life with her hairdresser, calling Prince Harry "gentle." More importantly, she apparently does not wash her hair between her romantic Botswana safari (love scene number one) and filming Suits in Toronto, as her hairdresser asks if she's been in a swamp.
The Tig has a starring role. 
Meghan Markle's former lifestyle blog, The Tig, plays a major role. As the higher-ups at the palace attempt to shut it down, Prince Harry defends The Tig's honor. "That blog is part of her identity!" Prince Harry explains, calling it "a community of inspiration!" The blog might be gone, but after Kensington Palace acknowledged it, it will live forever.