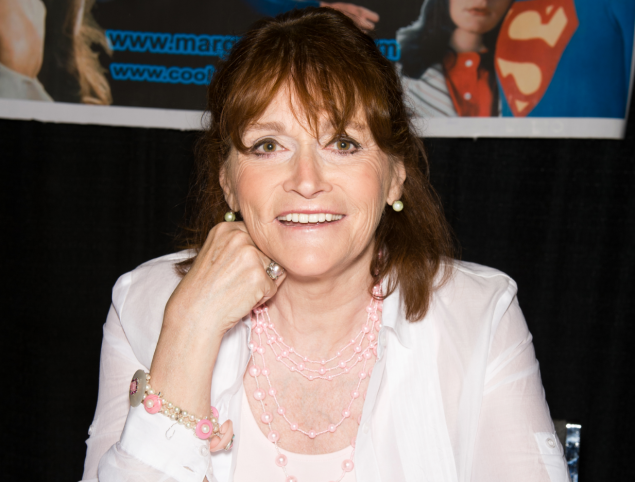 Margot Kidder, best known for portraying Lois Lane opposite Christopher Reeve in the Superman series from the 1970s and 1980s, has passed away. She was 69.
Margot Kidder Cause of Death
According to a spokesperson at Franzen-Davis funeral home in Livingston, Montana who confirmed the news to TMZ, Kidder died at her home. No official cause of death has been announced.
Per the outlet:
"Bruce Becker, the Park County Attorney, tells TMZ … an unknown person called police to report Margot was unconscious and not breathing. Police responded and found her dead. The death is now under investigation."
Kidder's manager confirmed to Entertainment Weekly that she passed away peacefully in her sleep on Sunday.
Kidder's health has been a source of speculation before. In April 1996, she suffered a widely publicized manic breakdown, which resulted in her being diagnosed with bipolar disorder. After a computer virus permanently erased years of drafts of her autobiography, she went missing. She was eventually found days later in a manic state and was placed in a psychiatric care facility.
In 2007, she said she had not suffered a serious manic episode in more than a decade.
Owing to her own struggle with bipolar disorder, she became an outspoken advocate of mental health awareness.
Margot Kidder Career
Kidder began her career in entertainment in 1965 and is best known for her role as Lois Lane in the Christopher Reeve-era Superman films that spanned from 1978 to 1987. In that time, she played the character four times, though the latter two entries in the franchise were met with mixed-to-negative reactions and diminishing box office returns.
Outside of the Superman series, Kidder took home an Emmy for her performance on the children's program R.L. Stine's The Haunting Hour, which took inspiration from the author's eclectic Goosebumps series. She also made appearances in The Amityville Horror, Black Christmas, and the TV series Boston Common.
Kidder was no stranger to prestige drama as well, appeaing in Brian De Palma's 1973 thriller Sisters and 1975's Robert Rledstarring The Great Waldo Pepper.
Margot Kidder Famous Quotes
The thing about being famous is, it's weird. The only people who get how weird it is are other famous people.
My grandson sees me as Lois on TV every Christmas, and that scores me points.
With any group of people in life, sad things happen, and crazy things, and happy things. When you're in the public eye, it's just amplified, that's all.
Depakote also has a really bad side effect, which is death.
I was in two episodes playing Christopher Reeve's character's emissary. They wanted to have my character announce Dr. Swan's death, which I thought was exploitative.
I was very active in the peace movement, still am.
Kidder is survived by her daughter.