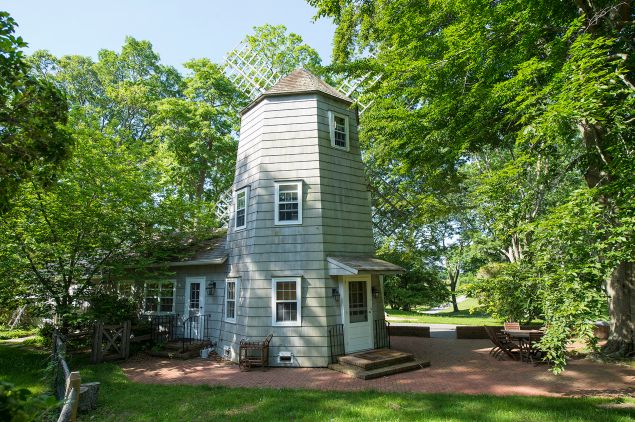 Famous faces aren't too hard to find in the Hamptons. The east end is filled with financiers, reality stars, models and Academy Award-winners, with homes that range from flashy megamansions to charming cottages. While a certain house now listed for rent in Amagansett is far from the most extravagant abode in the area, it has some very unique attributes.
Not only was 64 Deep Lane once an actual windmill, but it was also rented by Marilyn Monroe and Arthur Miller, who used it as their escape from the press.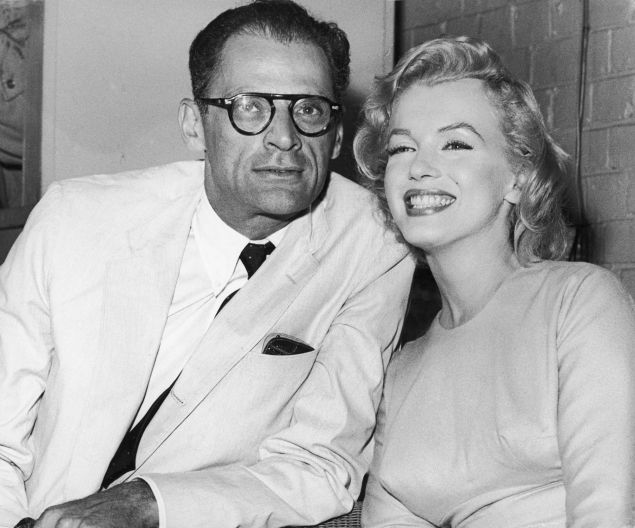 The cozy residence was originally built in 1830—it functioned as a working windmill until the 1950s, when it was converted into a guesthouse for Faberge Perfumes founder Samuel Rubin.
Monroe and Miller rented the home during the summer of 1957, but it wasn't their only beach retreat. The actress and the playwright, who married in June 1956, primarily stayed at a larger estate on Stony Hill Farm, but when paparazzi would inundate that property, they'd head to this getaway. In fact, Monroe reportedly prepared for her role in 1959's Some Like It Hot while living here.
The three-story structure (appropriately known as the Windmill house) is composed of just two bedrooms and one bathroom, spread out over 1,100 square feet. It's now on the market as a $45,000 summer rental for the months of June, July and August, but if anyone find themselves pining over the abode for a longer period of time, it's available as a $55,000 offering for the full year.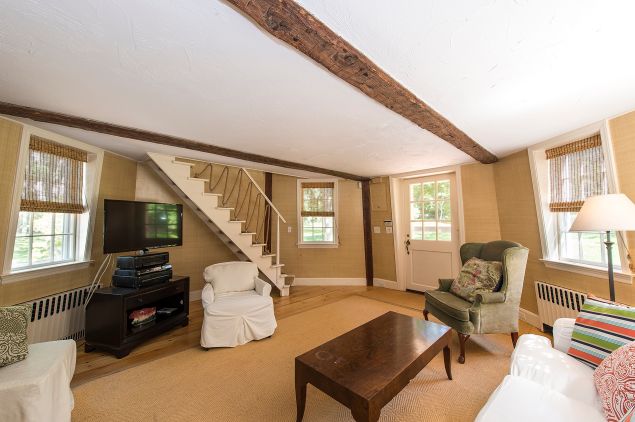 It is newly renovated and redecorated, according to one description from Douglas Elliman broker Bobby Rosenbaum—the rental is an open listing, and other attached brokers include Vicky Thompson at Corcoran and Alex Piccirillo atNest Seekers International.
"This is a truly special home in more ways than one," Rosenbaum, who has been attached to the sale and lease of the property for years, told Observer via email. "It's been host to a number of famous people, including Marilyn Monroe and Arthur Miller, as well as Ralph Lauren, Kurt Vonnegut and Terrance Stamp, who sought it out for its rare beauty and the privacy that it offers." It's not clear when, precisely, Lauren, Vonnegut and Stamp stayed there.
The house is perfectly warm and comfortable, but it's not especially fancy—the kitchen is equipped with simple white countertops and appliances, with a small bar table in the corner. The living room walls are covered in a beige treatment, with wooden planks on the ceiling. The top level is presently in use as a closet of some sort.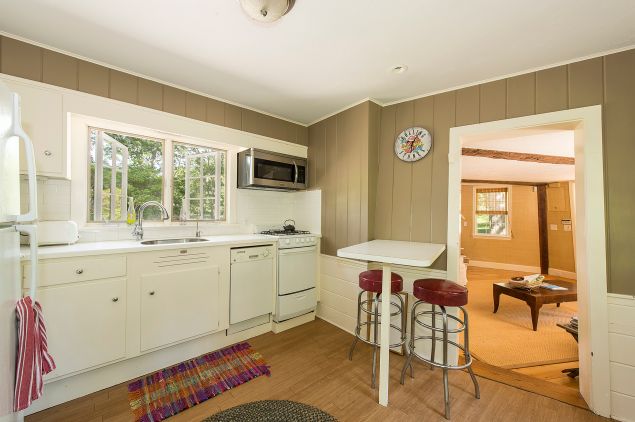 Outside, there's a brick patio with a seating area, all surrounded by a wooden gate. Indeed, the real draw here is the privacy and grounds—while the building isn't particularly sizable, it's situated on a 5.45-acre grassy expanse (sans pool).
This Amagansett cottage is not, however, the only Monroe and Miller-related lodging available right now. The Westchester home where the pair tied the knot has been on the market for nearly a year, with a $1.68 million price tag attached.