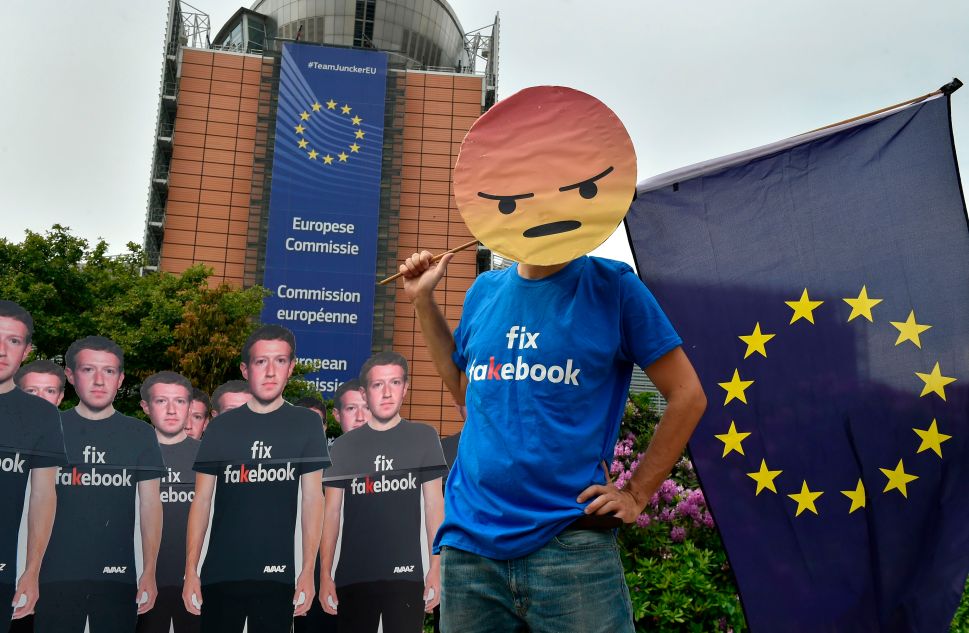 Mark Zuckerberg probably brought the same written statements he had read to the U.S. Congress last month to Brussels for Tuesday's testimony in front the European Parliament. But, unlike their U.S. counterparts, lawmakers in the EU couldn't be less impressed.
Members of the European Parliament prepared a long list of questions on fake news, election meddling, Cambridge Analytica, antitrust and other topics that have troubled Facebook over the past 18 months.
To keep the hearing under 90 minutes, the European Parliament's President Antonio Tajani chose to have all the members lay out their questions first and have Zuckerberg answer them altogether at the end. Zuckerberg commented on a number of issues, including Facebook's new effort to combat fake news, moderating inappropriate content and investigating third-party app developers to prevent incidents like Cambridge Analytica from happening again. 
But he intentionally circumvented many harsh questions on one topic: monopoly.
Historically, the EU has been much stricter than the U.S. in enforcing antitrust laws. In the past five years, all of America's "big-four" tech giants have been probed by EU's antitrust regulators over merger proposals and privacy controls.
Manfred Weber, leader of the European People's Party in the parliament, asked Zuckerberg directly, "Would you consider your company as a monopoly? I think it's time to break Facebook as a monopoly, because it's already too much power in one hand. So, I ask you simply, can you convince me not to do so?"
In other circumstances, Zuckerberg would have jokingly said "certainly it doesn't feel like that [a monopoly] to me," like he did in Washington last month. But in front of the more antitrust-strict EU lawmakers, he toned down his rhetoric by emphasizing how competitive the social media business is—without any mention of the word "monopoly."
"We exist in a very competitive space where people use a lot of different tools for communication. The average person uses about eight different tools," Zuckerberg said. "From where I sit, it feels like there are new competitors coming up everyday… We are constantly needing to evolve our service in order to stay relevant and serve people well. So, that feels like it is a competitive environment where there are many choices that people have."
That same argument he had made in Washington last month was already dismantled by sharp-eyed fact-checkers after the hearing, pointing out that at least three of the eight most popular apps he cited are owned by Facebook.
"On the business side," Zuckerberg continued, looking slightly flustered. "The business model is advertising. Facebook is about six percent of the global advertising market. So clearly advertisers also have a lot of choices."
That doesn't change the fact that Facebook dominates the channel for many advertisers, especially small businesses, as Zuckerberg himself argued later that over 70 million small businesses use Facebook as a primary tool to grow their business. (In Europe, Facebook has 18 million small business clients.)
Facebook's only real contender in the advertising space is Google. But Google doesn't quite compete with Facebook for the same users. (Google's primary product isn't social media.)
But again, the ill-designed Q&A format left lawmakers little chance to challenge Zuckerberg's defense with follow-up questions.
"Will you allow users to escape from targeted advertising altogether? I asked you six yes-or-no questions and I got not a single answer," one parliament member yelled toward the end of the hearing.
"Will you promise there will no cross-use of user data between Facebook and WhatsApp? It would be good if you say just one word to that," asked another member.
To all these questions, Zuckerberg promised exactly what he had promised U.S. lawmakers—he will follow up.