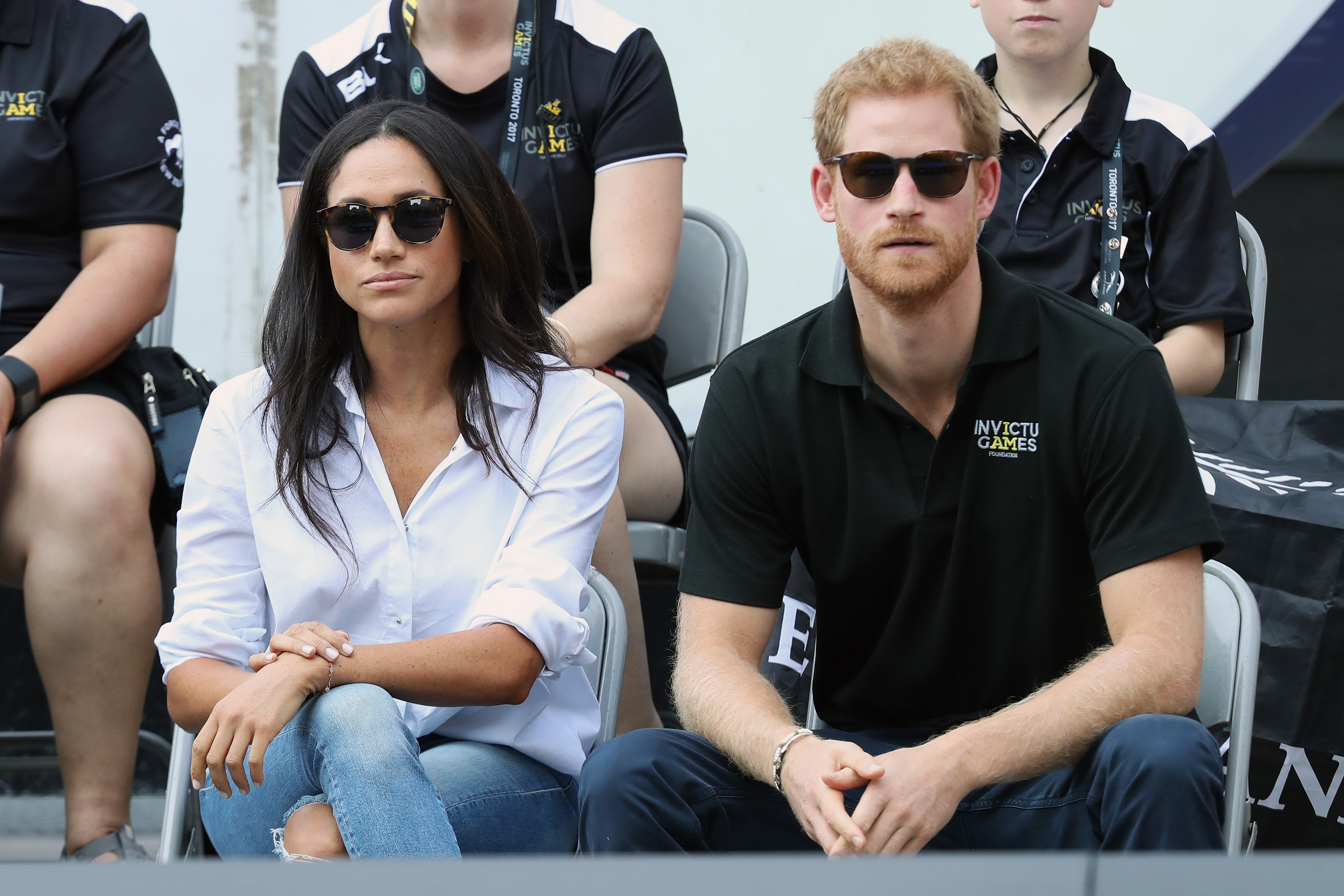 Before meeting Prince Harry, Meghan Markle dated like one of the Hallmark Channel movie characters she played. Pre-Prince Harry, she dated a roster of men who aren't as impressive as a prince. According to The Daily Mail, she even followed a '90s self-help, dating guidebook called The Rules, which sounds like it could make an appearance in her movie The Dater's Handbook.
To prepare for the royal wedding, we've rounded up her most notorious ex-boyfriends, including a beatboxer, a comedic rapper and a Canadian chef. And of course, who could forget her ex-husband, Trevor Engelson, who was working on a show about the royal family? Other than celebrity chef Cory Vitiello, all of the men in her life have spoken out about what it was like to date a future royal.
Here's a helpful timeline of the men she dated before marrying Prince Harry, including a single date with Simon Rex that ended after garlic noodles.
Joshua Silverstein
The Suits star told Larry King that her first kiss happened at theatre camp in Los Angeles when she was 13. Her summer fling was Joshua Silverstein, a comedian who now appears on The Late, Late Show with James Corden as a professional beatboxer. In an interview with The Daily Mail, Silverstein, who's now married with children, discussed their first kiss in detail even though he doesn't exactly remember it. "I obviously don't remember 'the kiss'—but I do know that I was the first guy she kissed," he admitted. Maybe he can perform at the wedding.
Simon Rex
In what might be the most Daily Mail headline of all time, the website declared: "Meghan Markle dumped me over my garlic breath after we snogged at end of romantic dinner, reveals the porn star who dated Prince Harry's bride-to-be." You might remember Simon Rex from the early aughts when he starred on WB shows and dated Paris Hilton, but in the days before he was a leading man, he was in porn films. She only went on only one date with the gay porn star turned actor turned comedic rapper (his rap name is Dirt Nasty). He blames ordering the garlic noodles for ruining his chance at love.
Trevor Engelson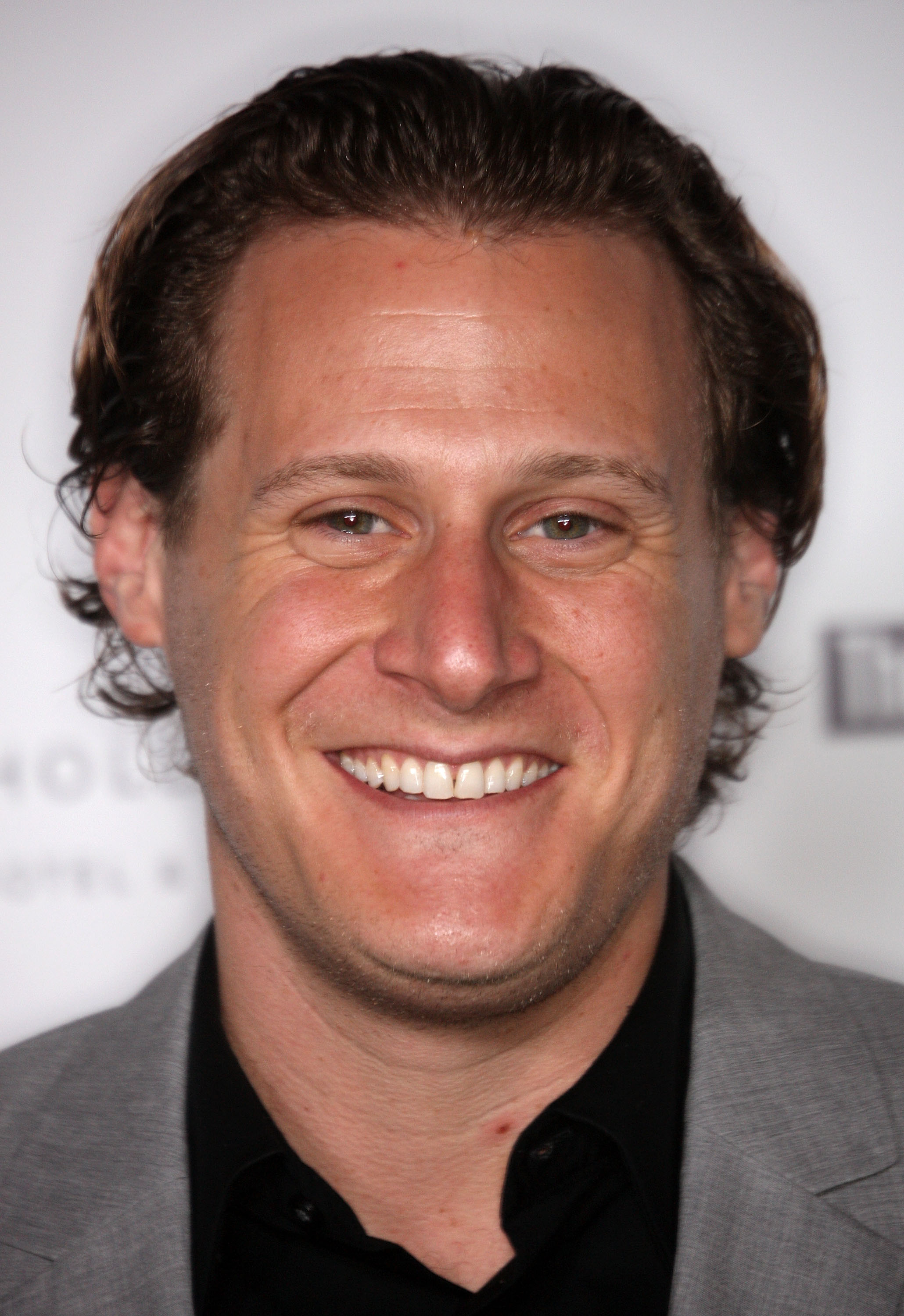 Previously, Markle's most high-profile relationship (other than Prince Harry) was with her ex-husband, Trevor Engelson. After the engagement, the TV producer just happened to be creating a television show about a man whose ex-wife marries into the royal family (sound familiar?). Luckily for Markle, the show is currently on pause. The couple got married in 2011 and even participated in what the Lifetime movie Harry & Meghan: A Royal Romance referred to as a "Jewish chair dance." Since then, Engelson has moved on. He was recently in the news for going on a date with Real Housewives of New York star Bethenny Frankel. Perhaps he can star in the next season now that he's not busy writing a royals show.
Cory Vitiello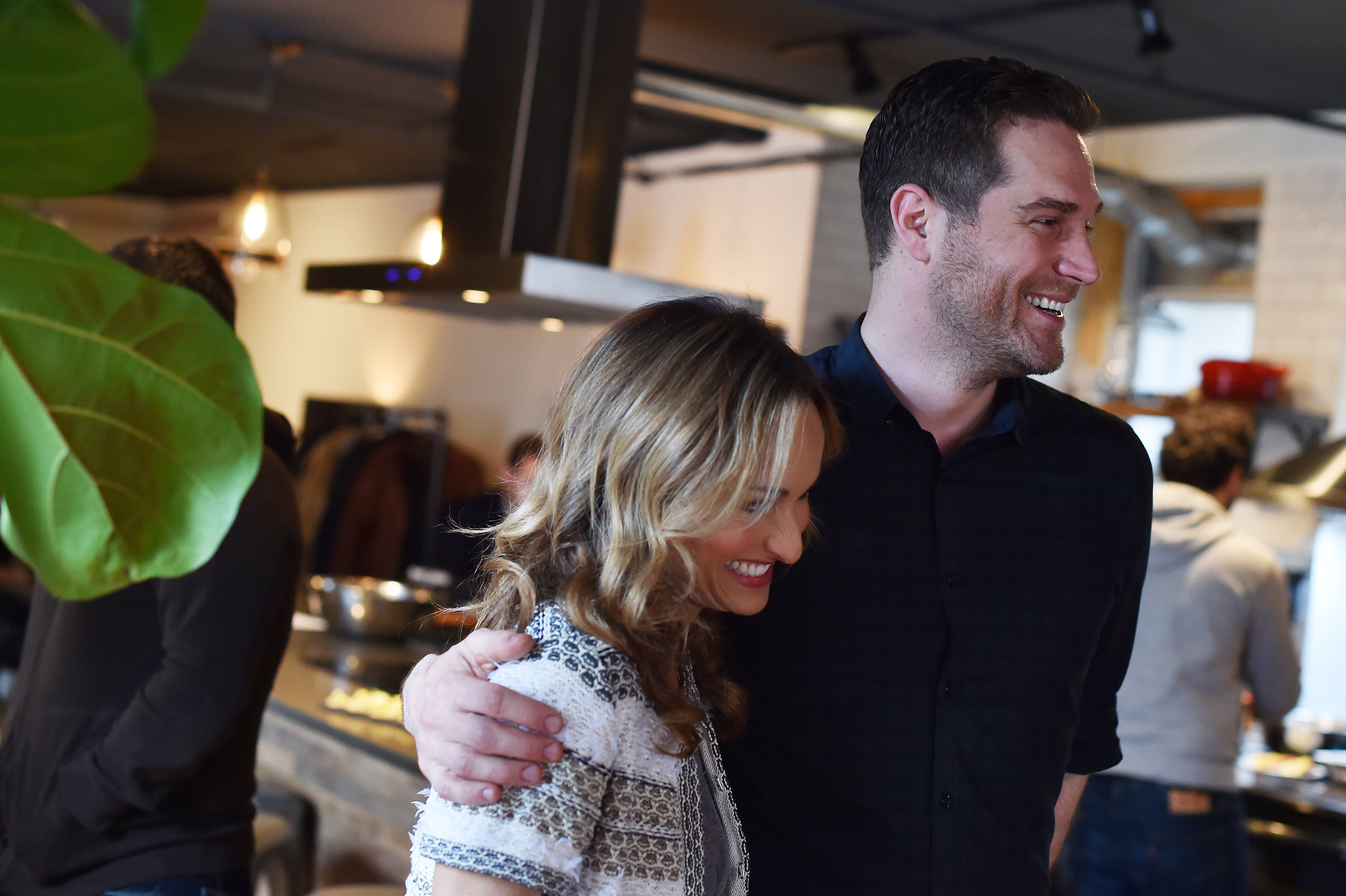 At one point, Markle was rumored to be engaged to the Canadian chef, who even gets a mention in the Lifetime movie. They started dating in 2014 but broke up in May of 2016, right before Markle started dating Prince Harry, effectively making him the one before the one. Now, instead of a life with a celebrity chef, she has a lifetime of corgis ahead of her. And if she gets hungry, she can always cook up her engagement chicken.