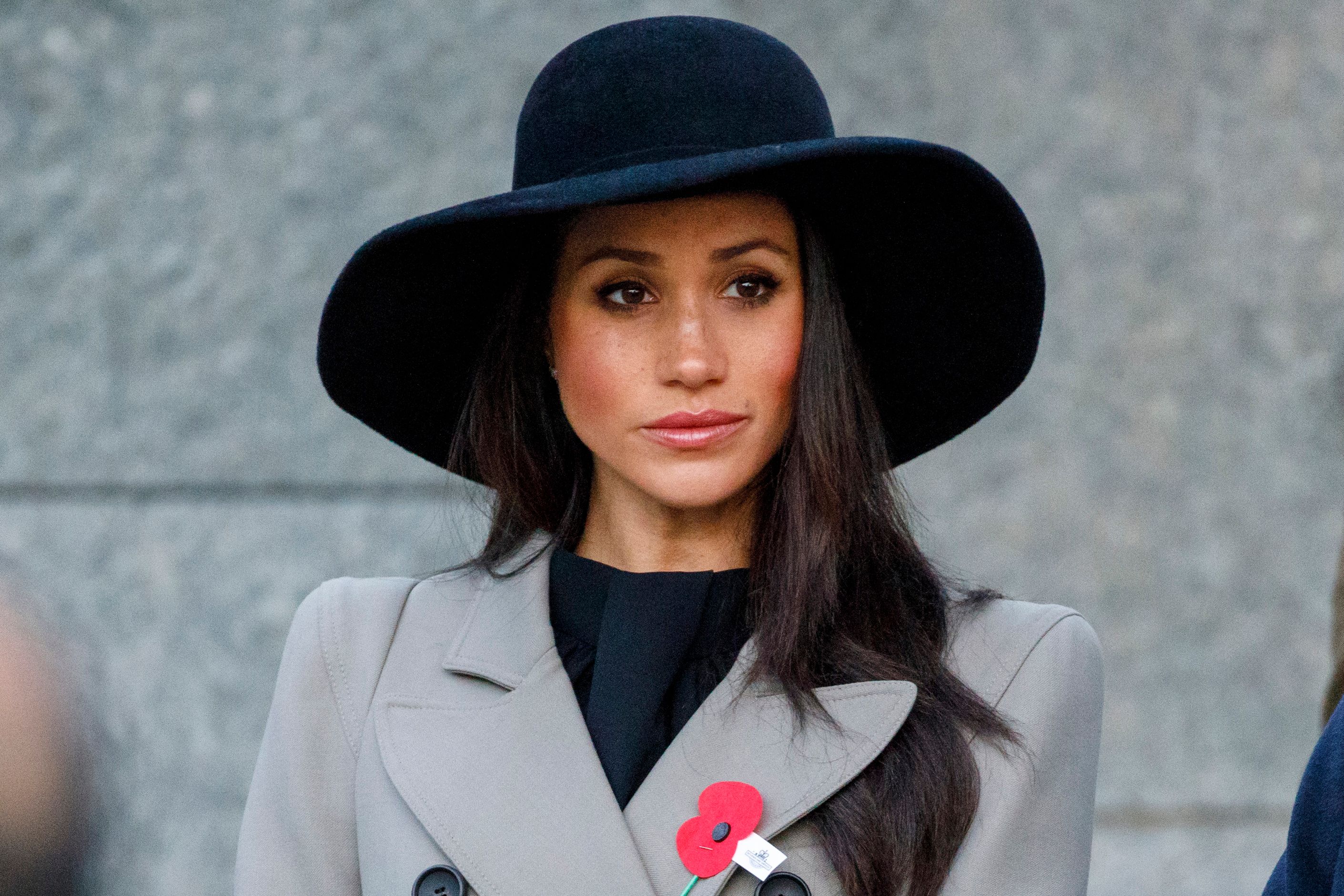 Meghan Markle's wedding prep would rival even the most intense bride-to-be, which is to be expected for the year's biggest royal wedding (apologies to Princess Eugenie and her epic fascinator collection).
Not only has the former lifestyle blogger put Prince Harry on a special diet including kale and quinoa leading up to the big day, she's enhanced her already hardcore wellness routine. And now, she's brought her Pilates practice to Kensington Palace.
To prepare to hoist on the heavily-beaded, £100,000 Ralph & Russo gown she's said to be wearing, the Suits star has enlisted one of her many best friends (that's why she couldn't pick a maid of honor) to train her. Former dancer Heather Dorak opened the Pilates Platinum studio in Los Angeles a decade ago. Markle started out working out with her, and now they're close friends. Markle even featured Dorak on her now-defunct blog The Tig. The pals ventured to Ibiza in 2016 on a girls trip that was heavily documented on Instagram and they celebrated Christmas together the same year.
Dorak is such a devoted friend she's instructing Markle personally at Kensington Palace. We'd assume they're private Pilates lessons, but she might ask Prince Harry to join her. After all, she did convince him to give up alcohol and smoking for the wedding. Perhaps Queen Elizabeth even takes a turn on the Reformer; after all, she might have recently turned 92, but she's still quite agile.
Markle's workouts aren't all private lessons. She's been spotted at Heartcore, a boutique gym in London, participating in their boot camp. This confirms she didn't join Princess Diana's former gym, the Chelsea Harbour Club, where Prince William is said to be a member.
Even Markle's face is getting a workout, and not from the jogging, yoga and meditation she's been spotted doing in the morning. According to royal reporter Katie Nicholl, Markle has been visiting her favorite facialist, Nichola Joss.
The celebrity facialist offers a bespoke signature facial for £250. It focuses on massaging the inner mouth to lift and sculpt the face from within, designed to encourage "the muscles to sit higher and with more volume and youth." Joss basically confirmed her participation when she shared a post on Instagram about her involvement in the beauty countdown.
Joss is currently in New York if you want to channel your inner Markle. Simply start your mornings with jogging, yoga and meditation, move onto private Pilates lessons, sign up for a boot camp and end your evening with an inner facial massage for the full royal wedding prep experience.