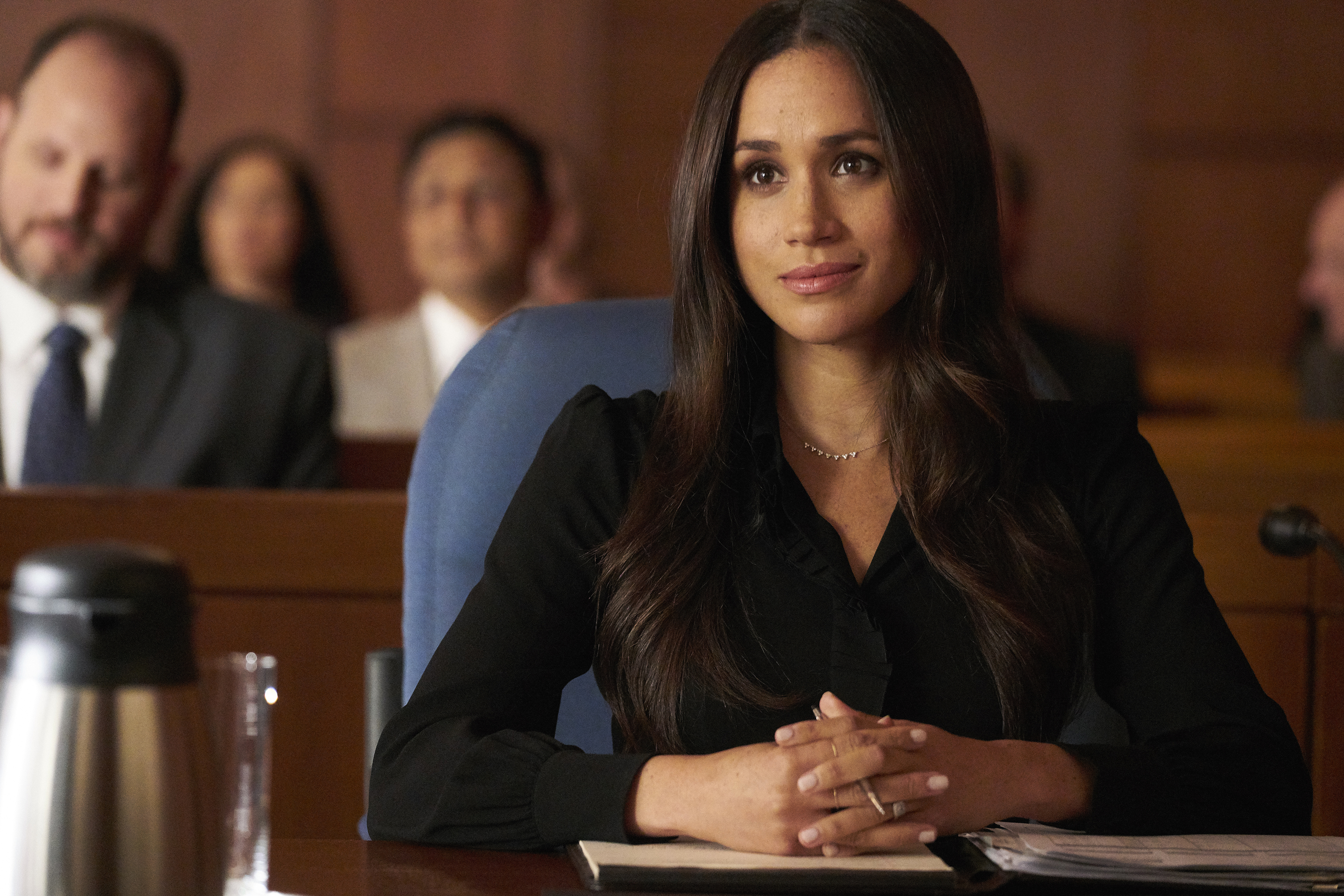 If you've been waiting patiently for the Lifetime movie documenting Prince Harry and Meghan Markle's meet-cute, have already watched the two whole Hallmark Channel movies Markle stars in and are now looking for yet another way to prepare for the royal wedding, consider watching Suits. 
Suits was, after all, the highest rated show after Game of Thrones last summer. As someone who has seen a few too many seasons of Suits (there are, after all, seven), I feel fully prepared to explain why it needs to be your must-watch dramedy to prepare (mentally and physically) for the royal wedding ahead.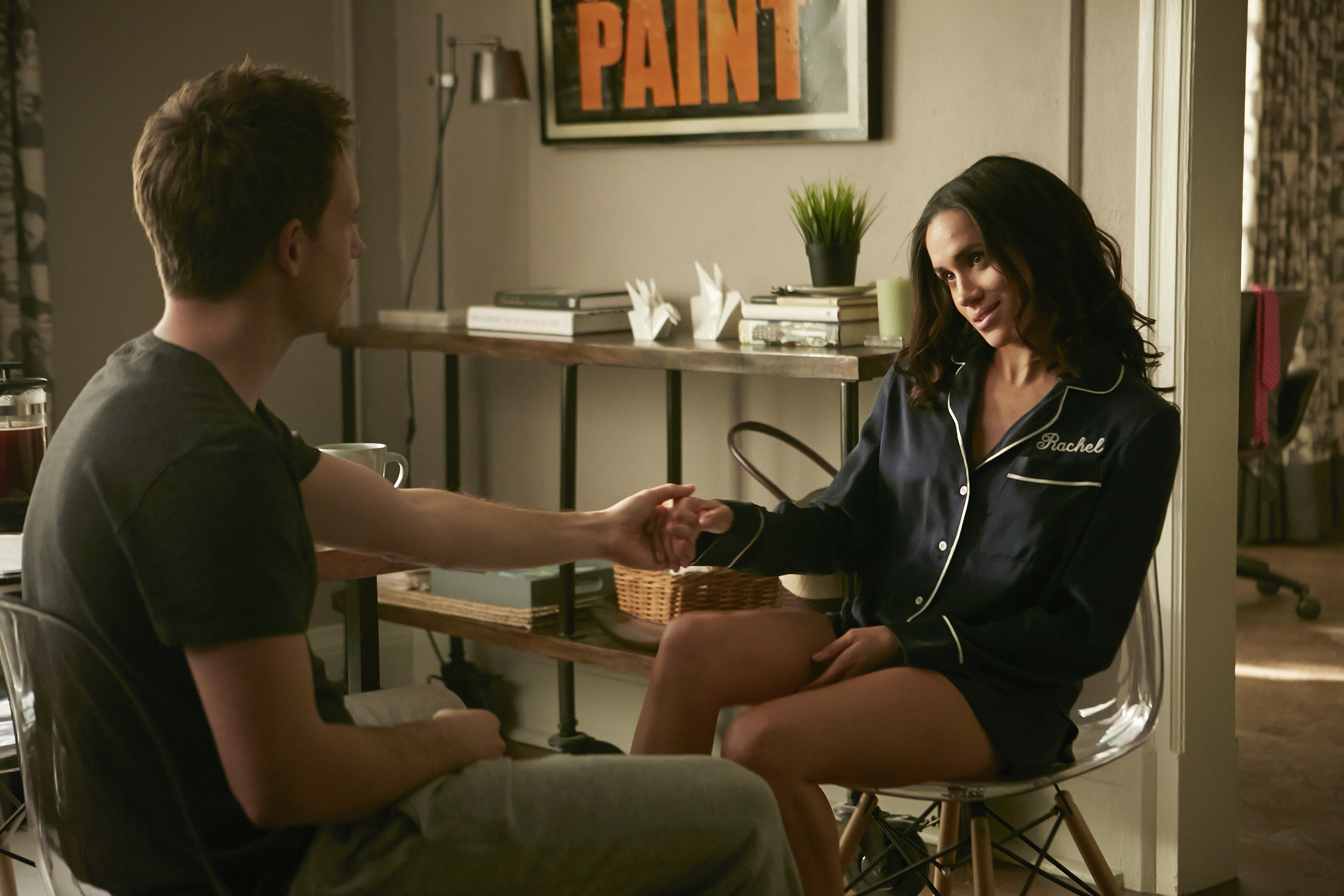 You'll never get to see Meghan Markle like this again. 
Pre-Prince Harry, Markle was everywhere. She was blogging about her vacation plans on her now-defunct The Tig and doing elaborate yoga poses with her pals on Instagram. Now, Markle's social media accounts are gone forever and all that's left are the regrams.
But on Suits, Tig-era Markle lives on as she canoodles with her onscreen love interest, a man who (spoiler alert) eventually goes to prison. It gets racy, although it's not quite as heated as her 90210 cameo. Markle also regularly wears what looks like Forever 21's finest business attire. Which brings us to…
Come for Markle, stay for Rachel Zane's signature spandex style. 
These days, the future royal has perfected her regal image: tailored slacks, designer bags and long coats—all of which sell out within seconds—and, of course, her trademark messy bun. On Suits, Markle's character, paralegal Rachel Zane, dons skintight pencil skirts and what often appear to be going-out tops, which would not be at all comfortable in a workplace, and especially in a Manhattan law office. How does she sit on the subway in without at least a side slit?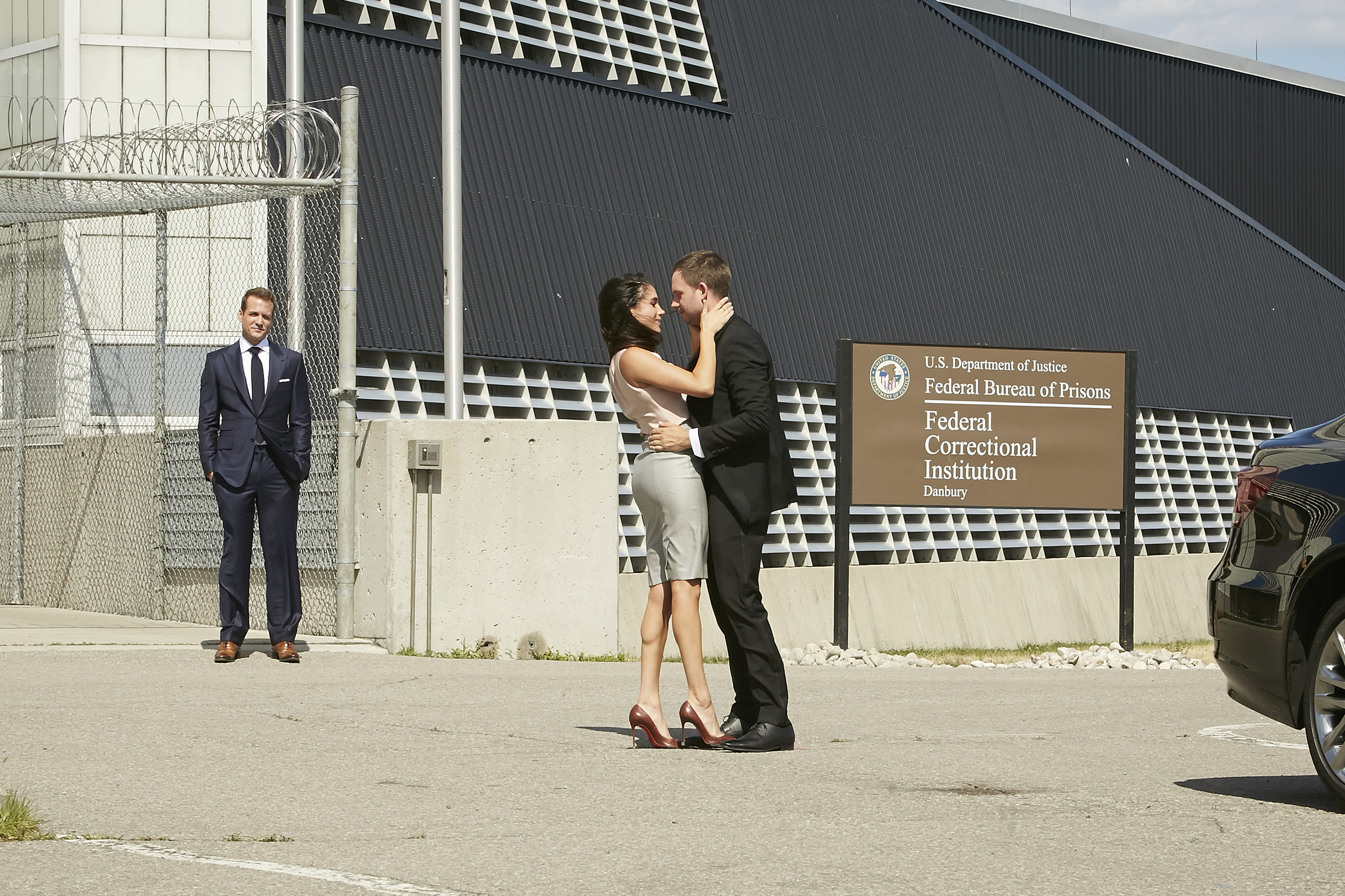 It's a guilty pleasure, even for its stars. 
Patrick J. Adams, who plays fake lawyer Mike Ross (are you intrigued yet?), admits Suits is not a prestige show. "It's almost a guilty pleasure thing," Adams told Esquire, "one of those shows that people love to have in between the shows that change television."
Adams continued to throw subtle shade at his own starring vehicle when he said, "My favorite shows are shows where when something happens, it has a profound impact, where one thing happens and you can see the ripple effect through seasons, and in my mind, initially, we were doing that." It's not exactly inspiring fan theories like Westworld, but the guiltiest pleasures weren't made for that.
You have hours of watching ahead of you. 
Are you tired of sitting down for a good, long binge-watching session, only to find out you'll be done before Seamless arrives? With Suits, you'll feel like you're watching forever since there are seven seasons. And even though Markle is leaving to marry Prince Harry, the show will literally go on. Suits is even getting its own spinoff, so make yourself comfortable.
You can see Markle get married before the royal wedding ever occurs. 
Sure, it's not to Prince Harry, but you can still see Markle in a wedding gown. (And maybe she'll pull a Gwen Stefani and eventually re-wear it.)