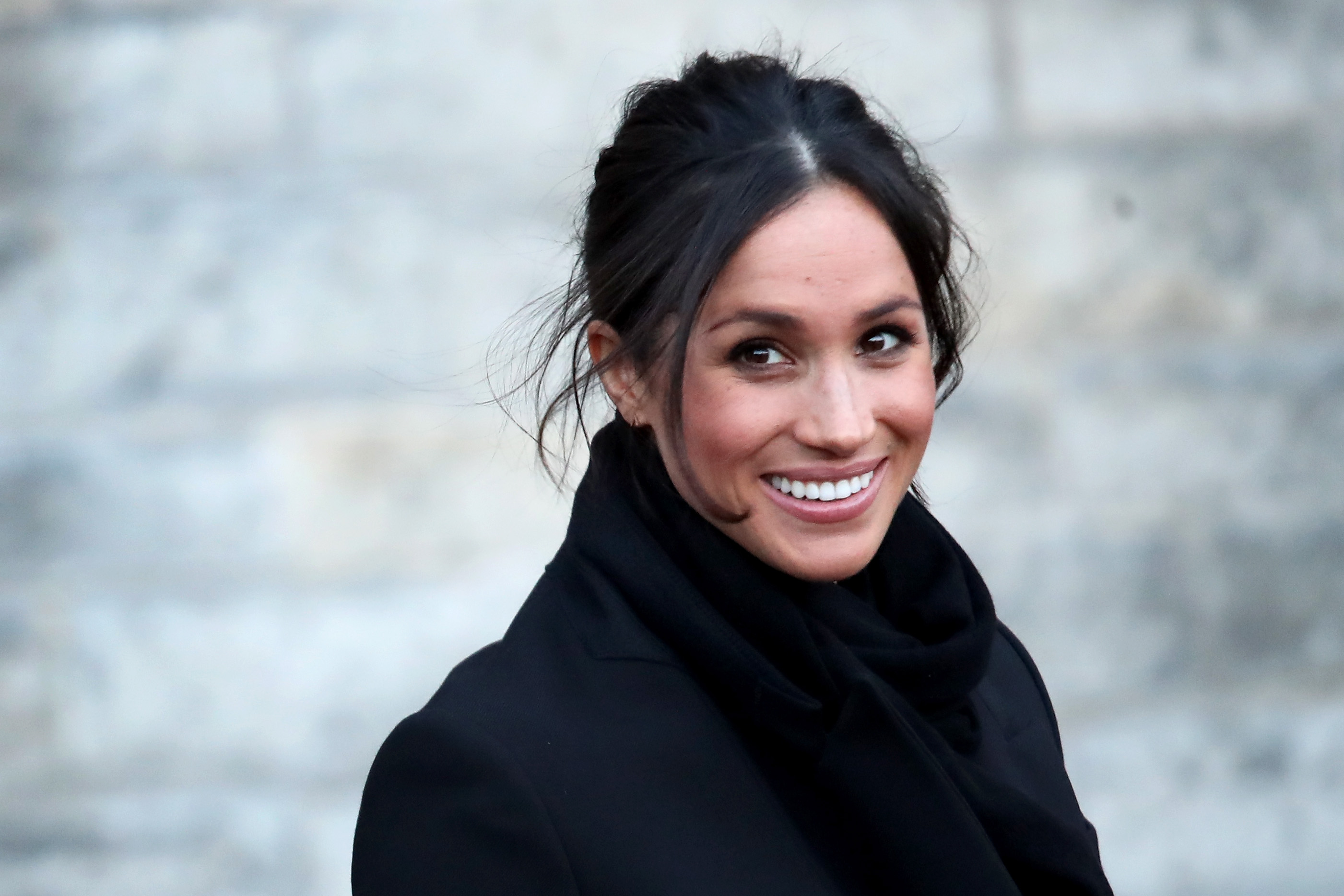 The royal wedding might be over, but Meghan Markle's half-sister, Samantha Grant, is just getting started. Her 15 minutes are officially turning into 20 as she continues tweeting about the royal family's antics.
Grant, who goes by Markle on her private Twitter, was unimpressed with her half-sister's coat of arms, which was inspired by California. She tweeted that the new coat of arms "looks like it was drawn by someone in a kindergarten classroom," and was most insulted that the new Duchess of Sussex did not pay homage to their father, Thomas Markle, or other family members on the coat of arms, as it was supposedly "personal and representative."
Keep in mind that Grant and Markle haven't spoken since 2015, so they aren't exactly close. It's the equivalent of Simon Rex speaking out about Markle after their one date (which he did, telling The Sun that he had garlic noodles and that's why they never went on a second one). Grant called it "extremely improper" that her father wasn't named on the coat of arms. Who's to say what's proper and what's not is up for debate, but at least Markle—unlike her half-sister—is undergoing Duchess lessons.
The Twitter thread continued, with Grant calling the decision not to include their father, who didn't walk his daughter down the aisle after he staged paparazzi pictures and suffered a heart attack, "classless." Grant thought the design was "silly," since it didn't showcase the feminist causes Markle feels strongly about. "What is represented on this coat of arms communication is weak. Where is their representation of women's rights or humanitarianism?" Grant tweeted.
She also threw not-so-subtle shade at the coat's meaning. "Quills for communication? She does not communicate with people she cuts people out of her life including a best friend of 30 years and two speeches in her whole life time does not make her a public speaker."
It's unlikely that Grant will be silenced anytime soon. She's still working on her book, The Diary Of Princess Pushy's Sister, and if that ever sees the light of day, she'll have 30 minutes of fame to look forward to.