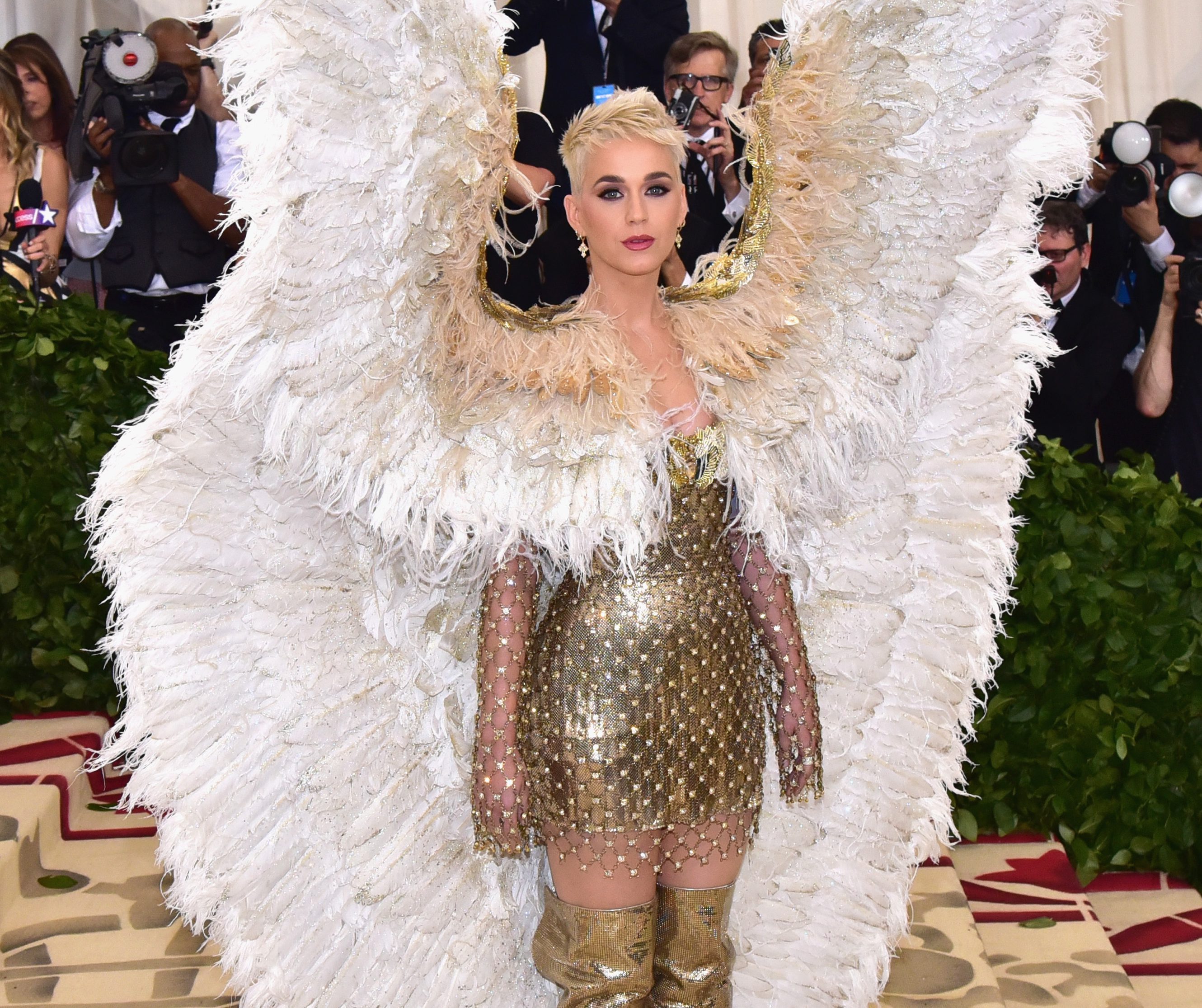 Every celebrity under the sun kneeled at the alter of Anna Wintour tonight, and like all past years since the Vogue high priestess took the reigns of the The Metropolitan Museum of Art's annual Costume Institute Gala, the entire world tuned in. Also true to form? The long and arduous Met Gala red carpet, appropriately inspired by the evening's theme, Heavenly Bodies: Fashion & The Catholic Imagination—with an exhibition to match.
Accompanied by blue chip designers both foreign and domestic, fashion, music, theater, art and tech glitterati—even the Holy Catholic Church!—came out en masse to view the couture artifacts from Versace, the evening's sponsor. Plus! Never-before-seen papal garb sent directly from the Sistine Chapel. Obviously, Observer was on-site, stationed at the steps. Despite everything we've learned about dinner etiquette, it was religion that dominated the evening's conversations.
Born-and-raised Catholics had déja vu!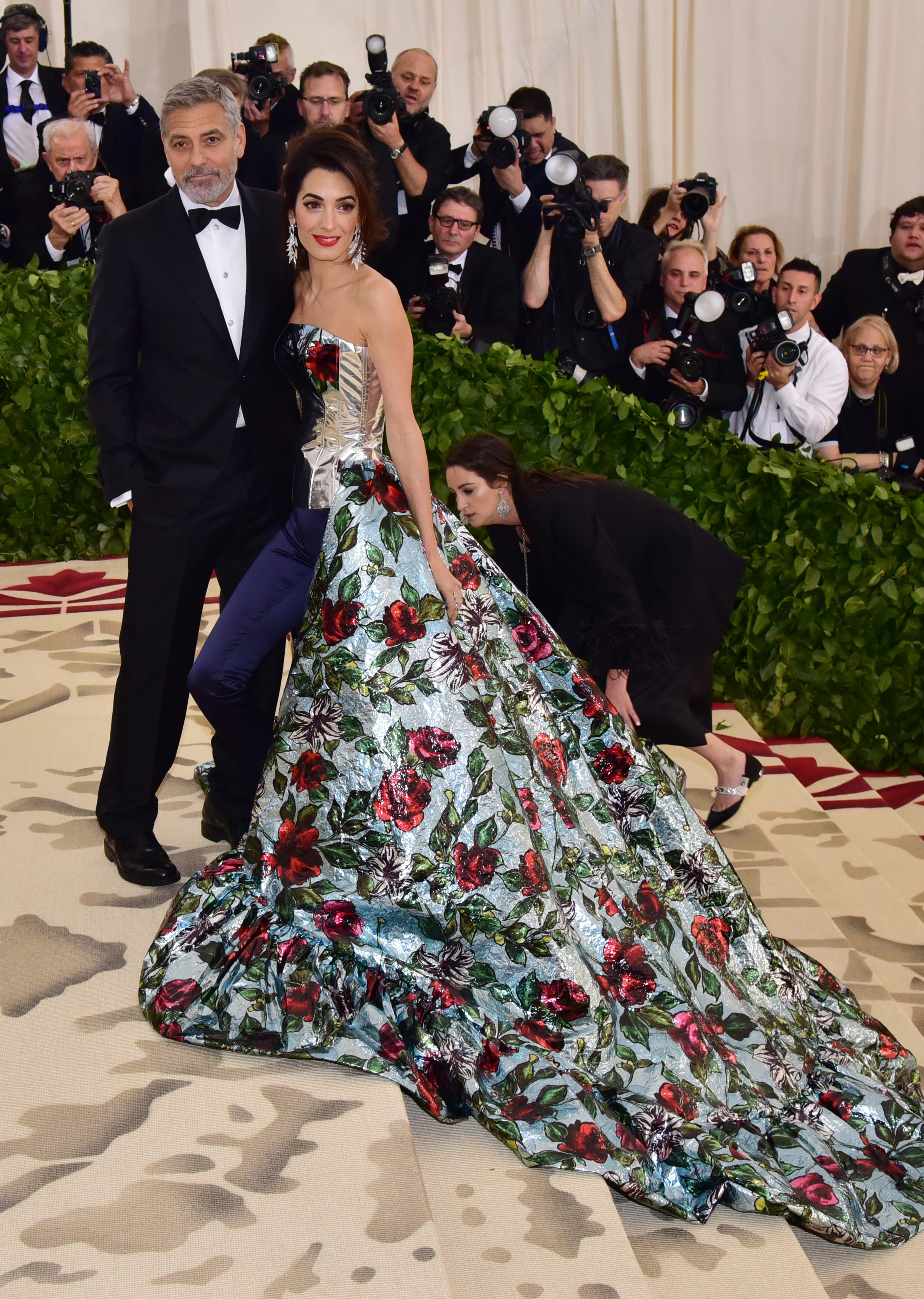 "I never forget my visits to the Vatican. My last time was a few months ago, and I'm Italian and this is my religion. I grew up in The Church, and my family was religious, so I'm overwhelmed with joy tonight." – Donatella Versace
"I was an altar boy, so I know all about this." – George Clooney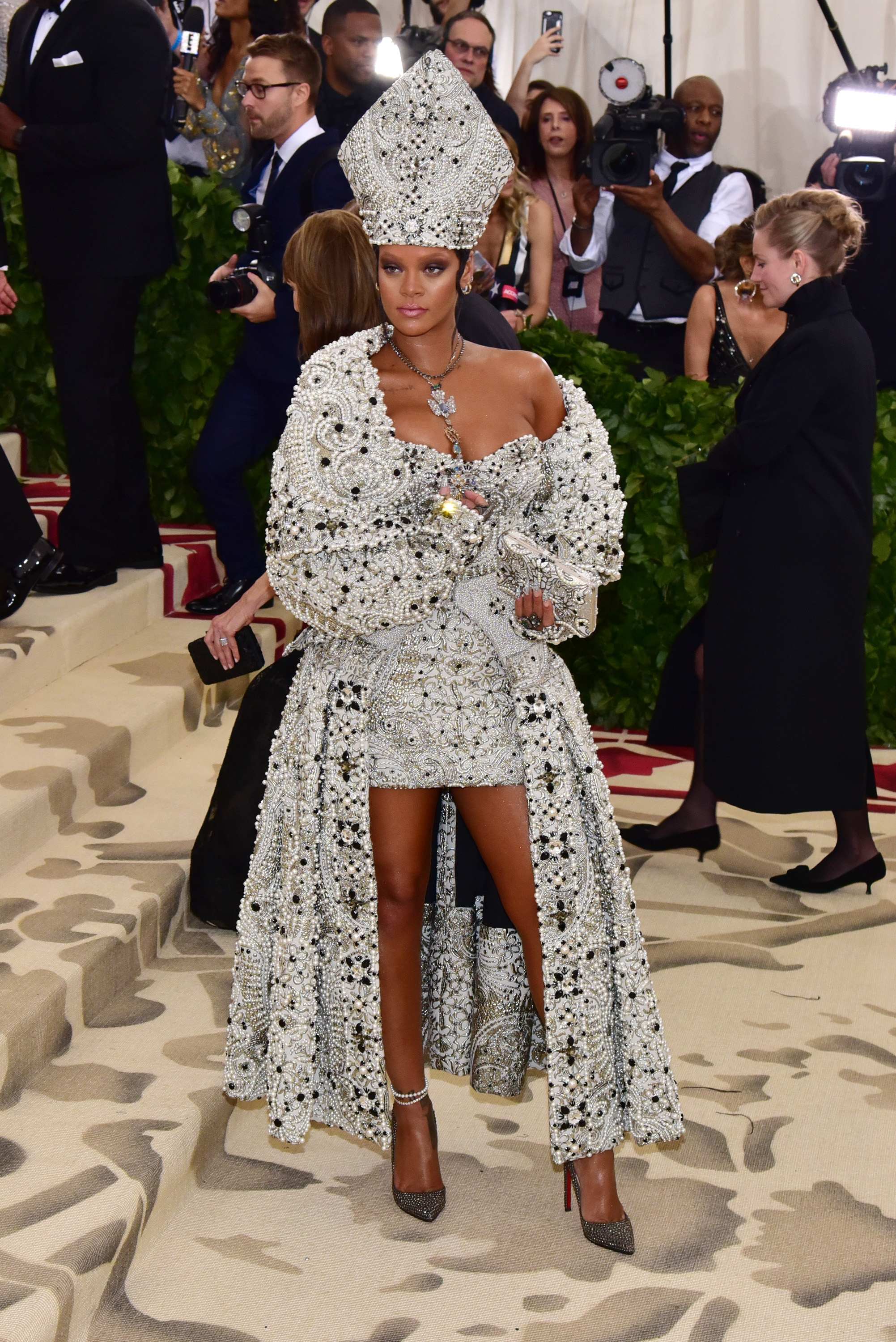 "I was an alter boy for years. It's very theatrical. There's something about the alter. Someone said to me once that they think I got my acting bug from being an alter boy. You're on stage and ringing the bells, and my parents came to see me do 6:30 AM mass. It's almost like a show." – Jimmy Fallon
"I actually went to church last Sunday. It is a provocative theme, but fashion is such a divine art form. I think religion is such an important part of daily life, and it's wonderful theme, so I tried my best to be on-theme this year. This dress is by Elizabeth Kennedy, and it's inspired by a tapestry at The Cloisters which my great-grandfather founded, so we really wanted to honor my family legacy." – Ariana Rockefeller
Guests did their research.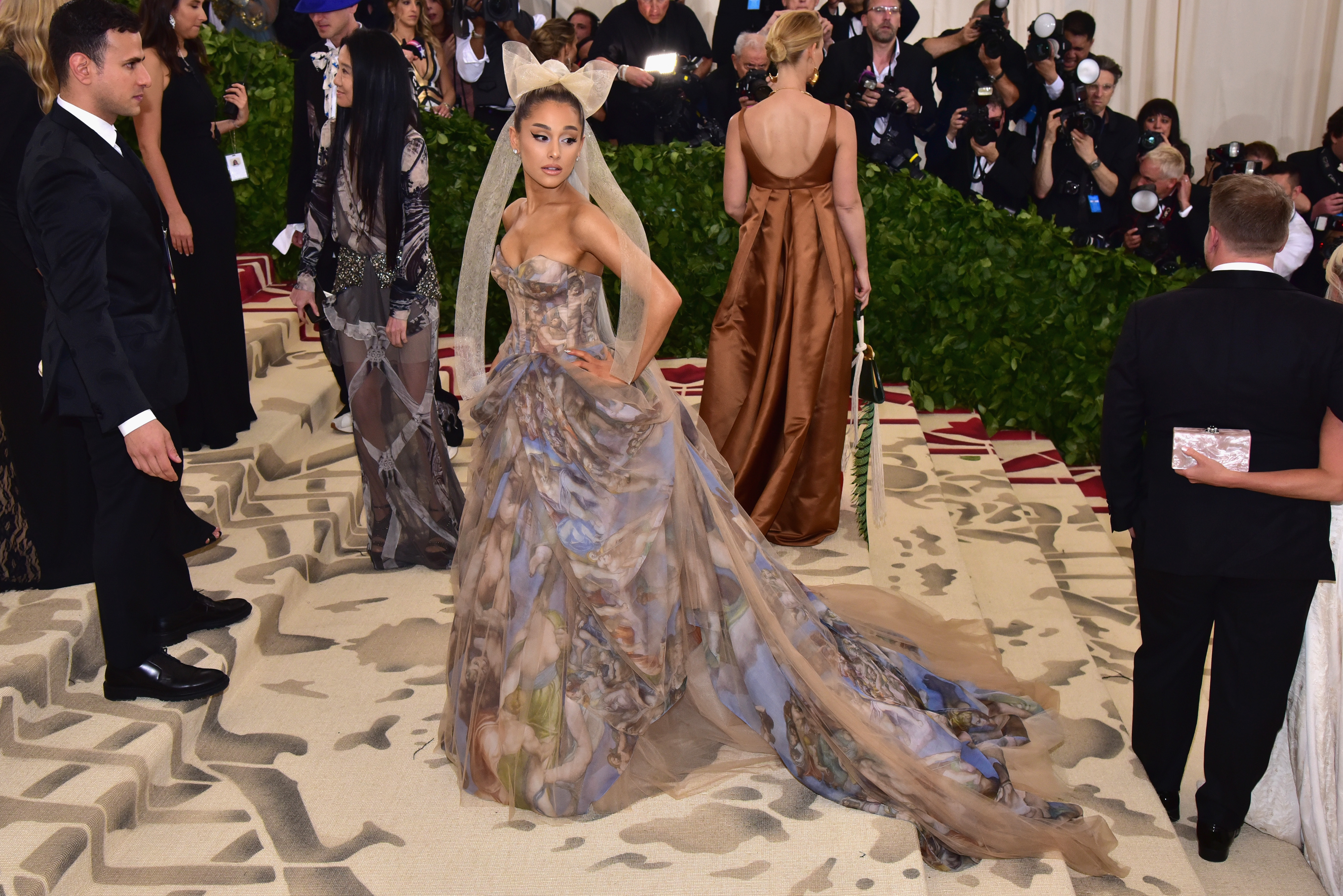 "Moiré is a very traditional fabric, used in a lot of vestments. I wanted to create something that spoke to the theme, but to all religions, and use different shapes that are powerful and show a cross section of beliefs." – Zac Posen
"I'm not a religious person. I consider myself to be a spiritual person. I love clothing and I love fashion, and I know that I'm very religious about my appreciation for anything that makes the world a more beautiful place." – Marc Jacobs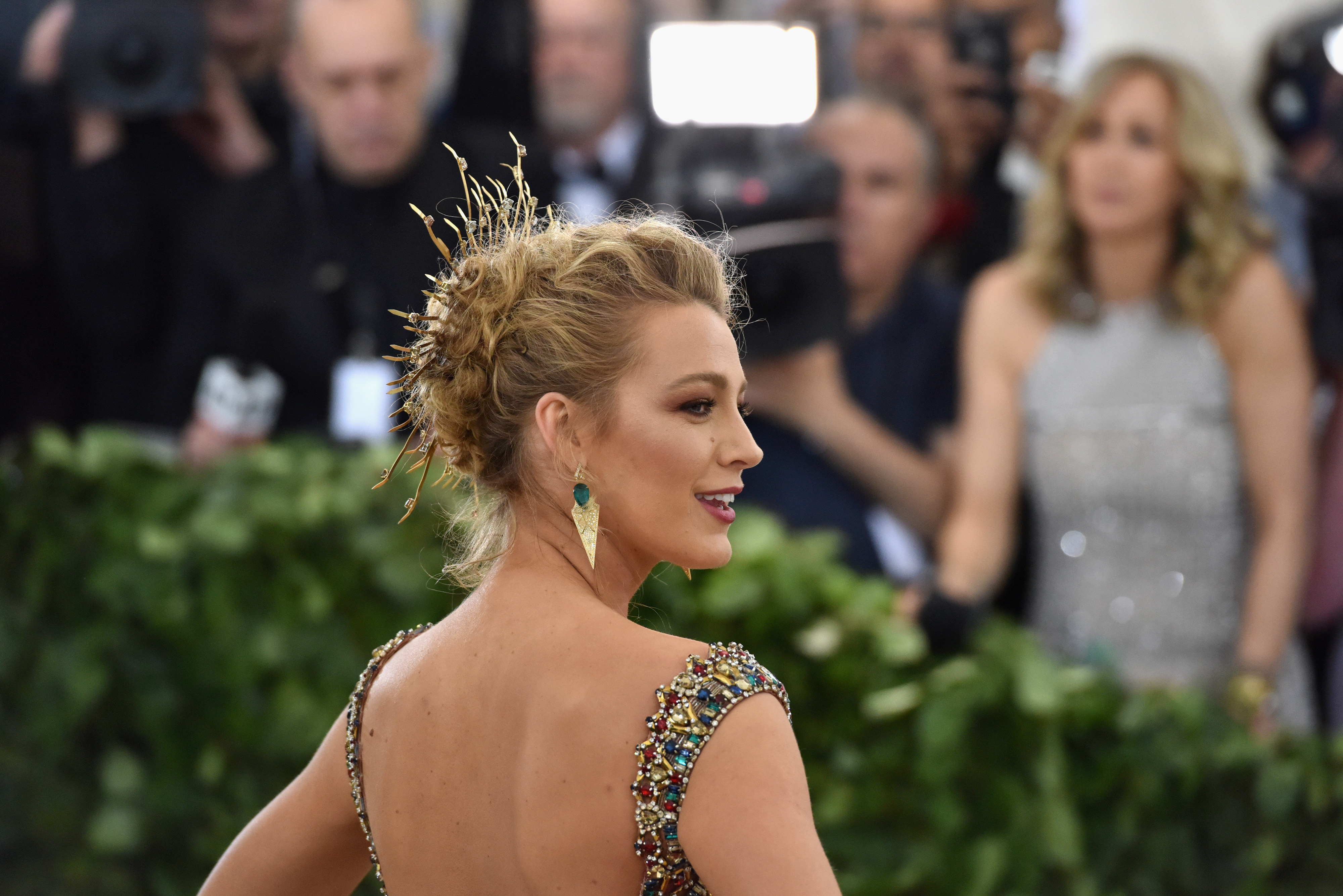 "Tonight, we want things that are iconic. When you are a designer we often think about being trendy or cool, but tonight is about neither. It's about being iconic and epic." – Olivier Rousteing
"We took inspiration from the crusades. This is all chainmail metal, head-to-toe, and I came here in a Sprinter van where they were sewing me into this. When it comes to a religious theme, there's so many different ways we can be inspired, and I just love the strength in the Crusades and the warrior-type mentality. I wanted to feel strong when I put this on, and I do." – Olivia Munn
In the end, everyone dressed for church.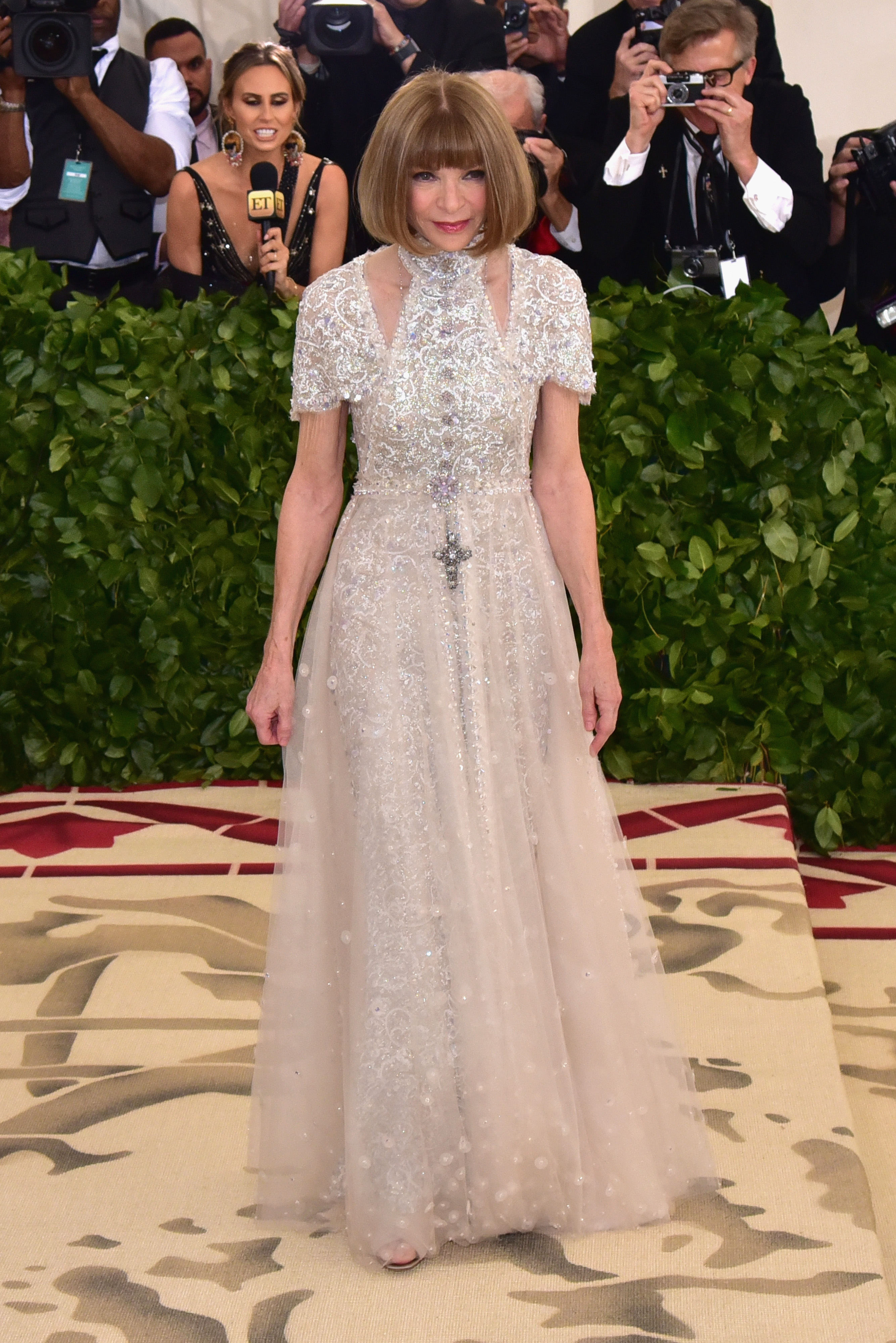 "I'm wearing Cardinal Chanel." – Anna Wintour
"I'm the Hood Pope, so I had to come correct. I have the pearls on from Gucci and Dapper Dan, and some Tiffany diamonds on. This is my first Met Gala, so it's a dream come true, and I just saw Rihanna dressed as the Pope too." – A$AP Ferg
"I'm wearing a cross, on-loan from the Catholic church." – Baz Luhrmann
"I wanted to look more prince-like, but not Prince." – Shaun White
"I'm a Jewish nun tonight. Gucci made this for me in black and white. It's supposed to be purple and pink, but I needed to channel the habit, but I don't think I could be a nun. I'm too naughty." – Jill Kargman
"Tonight I'm giving you a Jewish Givenchy Cardinal moment." – Jordan Roth
"This is a Dolcé Alta Moda dress that I own and I've worn before, because that's what clothes are for, especially nice clothes. What's interesting is that I'm actually Jewish. I didn't wear any crosses, cause I thought that might be crossing the line—no pun intended—so I decided to go more virginal." – Fabiola Beracasa Beckman
"Tonight, I'm a pagan." – Frances McDormand