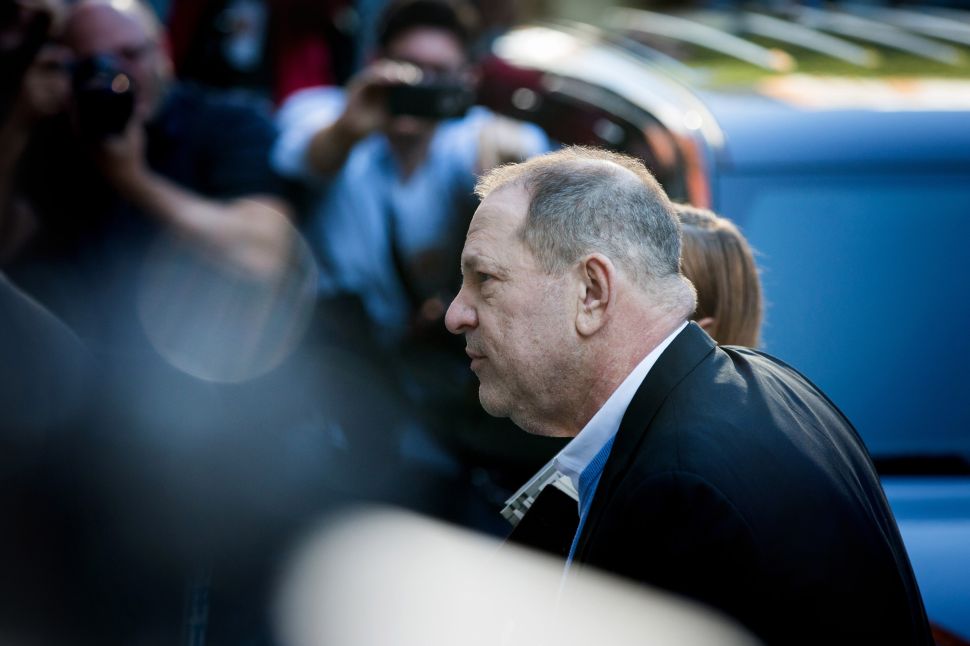 #MeToo, says who?
Glamour and GQ have partnered on a new, anonymous survey which asked 1,147 men their feelings about recent harassment allegations against powerful males across industries.
And while men have made some strides in their thinking about issues like consent, they still have a long way to go.
Here's a look at some of the study's most interesting findings.
Almost Half of Men Haven't Even Heard of #MeToo
That may seem like a joke or exaggeration, but the survey found that 41 percent of men know nothing about the viral movement.
Most of these oblivious males were young, married men from the South who made at least $100,000 a year.
Even guys who do know about #MeToo keep their opinions to themselves, however. Only 31 percent of men had talked about these issues with a female friend, while 47 percent hadn't discussed them with anyone at all.
Men React to the #MeToo Movement in Wildly Different Ways
Some men quoted in the survey said these revelations were a long time coming, because "this stuff has gone on way too long and has been met with too much silence and cowering."
But many others are afraid men will be falsely accused, because "the pitchforks go up immediately without due process."
In fact, 84 percent of men said accusations of sexual misconduct could harm the reputations of people who don't deserve it. That's what happened to George Takei.
Some men are even angry that the movement exists at all, because it will interfere with their love lives.
"Men are getting pushed out of the flirting game," one respondent said. "Most women these days are turning to each other for sex."
Some Guys Actually Blame the Women Who Came Forward
Women who accused men of sexual misconduct are at a constant disadvantage, according to some survey participants.
"The woman comes out the other end a victim and a champion, but as a tramp and a hussy too," one person said.
Others had even less respect for the women involved.
"It's usually to get money or hurt an ex," one respondent said.
"Most of the time men are treated unfairly," another man said. "Equality is a lie when it comes to men's rights. [Women] don't have to prove anything."
Men Are Still Confused About Consent
Over three-quarters of men said they knew they needed to get consent at every stage of a sexual encounter.
But consent has different meanings for different people.
Forty-six percent of men said boyfriends were "entitled" to sex with their girlfriends—and the number increased to 59 percent for married couples.
Men also don't wait for clear verbal confirmation before acting. Half of respondents said if their partner was willing to kiss them, that meant they were willing to do other sexual acts.
And 60 percent of males said they relied solely on physical cues such as staring, moaning or pulling a partner closer.
Finally, 35 percent of men said they believed their partners were enjoying intercourse, even when they didn't ask outright.
"I don't need to do much, it's usually obvious," one respondent said.