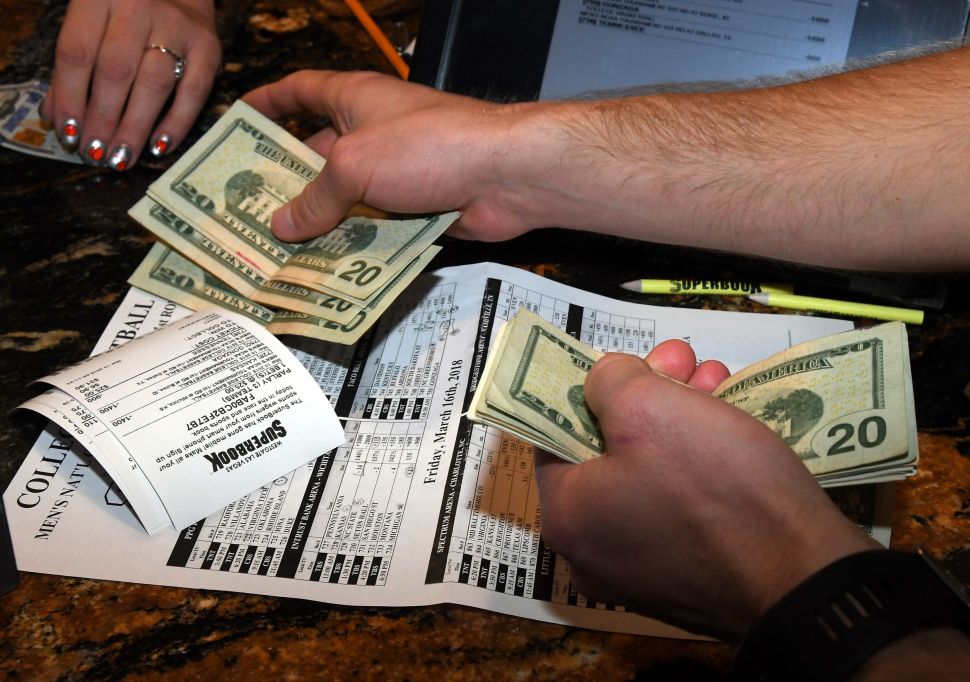 A majority of New Jersey residents don't want the state to share any revenue from legalized sports betting with professional teams, according to a new poll released Tuesday.
A Fairleigh Dickinson University poll found that 62 percent of Garden State residents said the teams should not get a cut of the money made from the wagering, while 34 percent supported giving the teams some tax revenue.
Major sports leagues want state lawmakers to include an "integrity fee" on the wagering as part of any sports betting bill they enact. They say the money would be used to monitor bets and make sure the games are free from cheating after the U.S. Supreme Court struck down a federal ban on sports betting. The leagues also argue that they deserve compensation since the casinos and racetracks would be profiting on their games.
But Senate President Steve Sweeney, the state's top lawmaker, is strongly against the sports leagues collecting integrity fee payments, accusing the leagues of attempting "extortion." Five of the biggest sports leagues in the country sued New Jersey over its efforts to legalize sports betting, costing the state at least $8.6 million in legal fees.
Gov. Phil Murphy declined to take a position on the integrity fees during an unrelated event Friday, saying that "details are still being worked out."
"The matter of leagues requesting fees on sports wagers will be a heavily debated topic in the coming months," Donald Hoover, senior lecturer at FDU's International School of Hospitality and Tourism Management, said in a statement. "This is the historical chicken and egg scenario playing out with the sports leagues and the operators accepting sports wagers. The sports leagues believe that they should get a portion of the wagers or revenues because money is being made on their product. The sportsbooks and operators believe that the sports leagues are making more money because of sports wagering."
The poll also found that 62 percent of New Jersey adults—the highest percentage observed by the poll—support the expansion of sports betting, while a quarter are opposed.
"If support for the expansion is any indication of how widespread of a past-time this will become, New Jersey is poised to become a state with a lot of action around professional sporting events," Krista Jenkins, director of the poll and professor of political science at FDU, said in a statement.
The poll of 926 New Jersey adults was conducted from May 16 to May 21. It has a margin of error of plus or minus 3.5 percentage points.