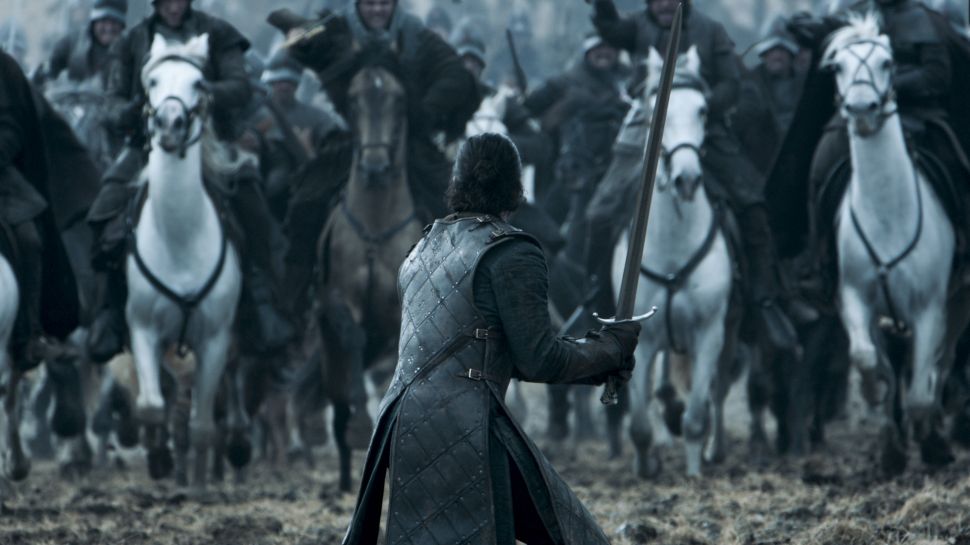 Netflix (NFLX) has done it. What was once a theoretical exercise in market domination has morphed into a reality as the streaming platform was recently deemed more valuable than Disney by Wall Street's suits (for a moment).
Eleven has Mickey Mouse on the ropes.
Now we all know that the Illuminati/Legion of Doom/Brotherhood of Evil-led financial institutions of Wall Street are a less than trustworthy bunch, but audiences support the conclusion that Netflix is one of the most dominant entertainment entities in the world at the moment.
Thirty-nine percent of all U.S. consumers said Netflix offers the "best original programming" among subscription-video on demand services, according to a recent Morgan Stanley survey. The company is set to house around 1,000 total originals by the end of 2018, and 85 percent of its $8 billion content budget is being funneled into original programming. On top of that, the streamer recently handed out "My grandchildren will never have to work a day in their lives" mega-deals to uber-producers Ryan Murphy ($300 million) and Shonda Rhimes ($100 million).
With all that in mind, how the hell can traditional television—with its limited budgets, content restrictions and outdated delivery method—ever hope to survive?
HBO President of Programming Casey Bloys recently said that the voluminous, GDP-of-a-small-country approach of Netflix doesn't fit the premium cable channel's model. He did, however, acknowledge that Netflix is disrupting the economic status quo of television and that you "have to adjust to the marketplace."
What exactly does that mean?
"A premium cable network must know their viewers and have the 'taste' and talent to make audiences dopamine spike—or they face a brutal viewer relationship rupture at mass," Eric Schiffer, CEO of the Patriarch Organization and chairman of Reputation Management Consultants, told Observer.
In that vein, HBO seems to be rejiggering its approach a bit.
The $100 million Westworld has been positioned as the heir-apparent to Game of Thrones as the network's big-budget broad appeal hit (though ratings are trending slightly downward). Even then, HBO isn't ready to give up on GoT as they explore opportunities for life-after-death Jon Snow-style. Bloys and company are developing up to five different Game of Thrones spinoffs at the moment, marking the first time HBO has ever built a new series out of an existing one.
Elsewhere, the channel has proven more willing to heed the whims of its audience.
Following the critical and commercial success of Big Little Lies, which was always conceived as a limited series, HBO is shelling out big bucks to deliver a second season and keep the party going. Similarly, The Night Of, another show conceived as a one-and-done, may still receive a second go-around as well.
It seems as if HBO is more willing to continue onward with zeitgeist-capturing miniseries if it means they can carry over big buzz through multiple seasons. At the same time, they're still delivering the smaller-scale hits that helps to separate them from the deluge of existing content. (Bill Hader's Barry is fantastic everyone.)
What about the dinosaurs of the small screen: Can broadcast continue to compete in an era that is exposing how obsolete their model is?
"Netflix's approach causes linear TV execs to be SpaceX rocket fast at locking future talent before they ripen into the next 'Ryan Murphy,'" Schiffer said. "It should drive linear TV to work strategically with the Xumo's so they can access real-time audience data and make far smarter programming choices to connect emotionally at mass."
Though Netflix plays its viewership data frustratingly close to the vest, the company has the advantage of selling content directly to consumers. Its audience data clues them in on how, why and when people are watching, something the inefficient maze of bureaucracy in linear television has yet to master. (It's also how the company knows why all those terrible Adam Sandler Netflix movies actually make sense for them).
Moving forward, don't be surprised if you see advertisers re-frame value for the regular small screen.
Television needs to do a better job of identifying who is watching, understanding its core demographics and integrating those audiences into their programming if they want to properly leverage the shrinking viewership of today. Hyper-targeting the right people to form closer ties with viewers can help them survive.
As to Schiffer's point about locking up future talent, that has already begun.
As Netflix continues to poach the marquee creators from linear TV, the old guard has been forced to move quickly in re-signing its homegrown talent. Think about it like a sports franchise inking an extension with one of its players before they hit the open market and the laws of economics drive up their price.
In the wake of Murphy's exit, FOX (FOXA) has renewed its deal with top producer Lee Daniels (Empire) and others such as Danielle Sanchez-Witzel (The Carmichael Show), Tim Minear (American Horror Story) and Hiro Murai (Atlanta). ABC snatched up reliable veteran Carlton Cuse after Rhimes skipped town and has re-signed a handful of her disciples to exclusive deals.
Sorry folks, no nine-figure deals for you, but that isn't the only way to make money in television.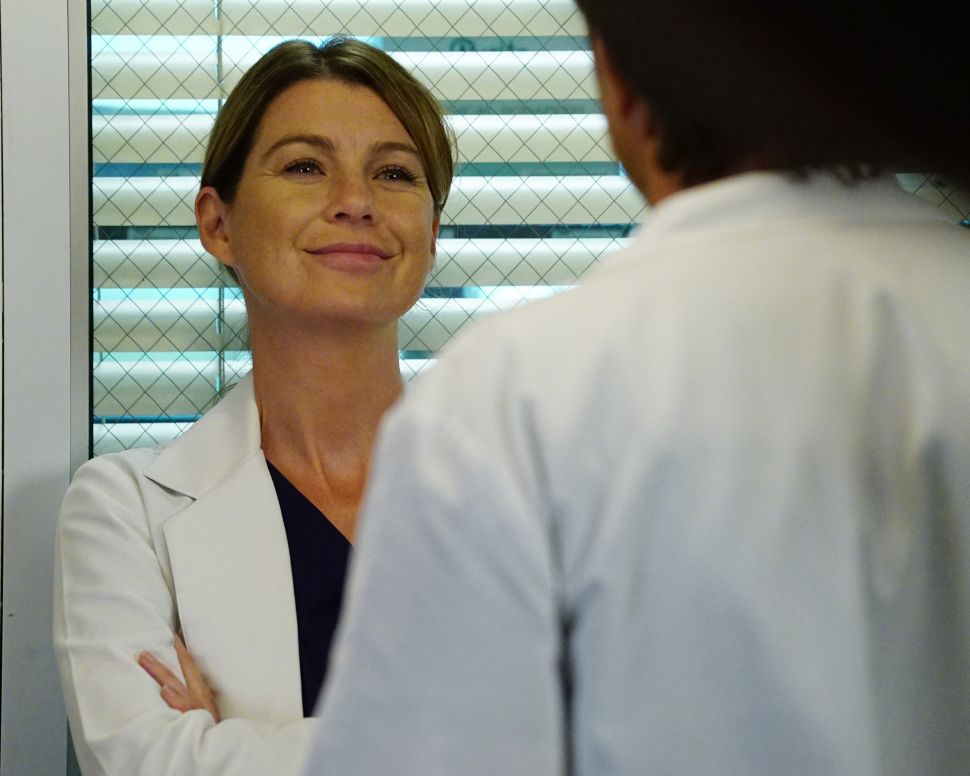 Despite the sky-is-falling narrative streaming would have you believe about linear television, there still exists benefits that the digital world cannot match by design. Producers can't earn big bucks on the back end when streamers license shows in perpetuity, and we all rely on third-party metrics to provide audience data. Now that Netflix is beginning to cancel poorly-performing shows like Girlboss and Everything Sucks! after one season, opportunities for back-end deals are virtually nonexistent.
Five seasons and 100 episodes used to be the gold standard on the small screen for a series to become viable for syndication within the traditional model, leading to massive royalties for producers and top line talent. Though mega hits like The Big Bang Theory and The Simpsons that cash in on this market advantage are the rare exceptions to the rule, the earning potential of linear TV versus streaming is still enticing for starry-eyed go getters.
This is especially true as Netflix continues to operate at a financial loss.
As FX Networks CEO John Landgraf noted to Variety, "Netflix is a business that loses money. They spend more than $2 billion more than they take in."
It's true that Netflix is racking up a considerable long-term debt. But when you have the trust of Wall Street to the tune of a $150 billion market cap, you can work your way around the numbers in the present.
For all of the tools at television's disposal to continue fighting the war against Netflix and other rising streamers, none of them are a secret weapon. There is no silver bullet, Infinity Stone or trio of dragons coming to the rescue. Netflix can still outspend just about everyone and is growing at an incredible rate. The battle is still waging competitively, but we could be just a few years away from the first surrender.
As Schiffer puts it: "Netflix's strategy also [provides] linear TV execs with terrifying high-anxiety and large psychotherapy bills from the horror show of being buried alive digitally by a crushing avalanche of quality content."