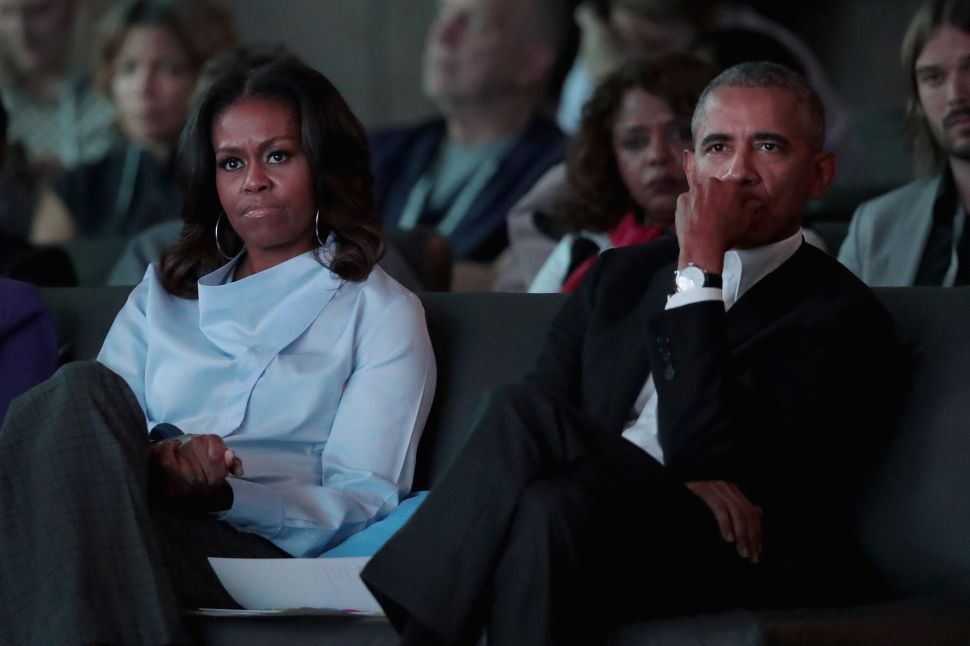 Earlier this month, the long-rumored production deal between the market-leading Netflix and Barack and Michelle Obama was officially announced. The multi-year agreement with the former first couple will see them produce films and series with the streaming platform.
But at an industry event on Tuesday, Netflix's chief content officer Ted Sarandos responded to concerns that the move signaled a shift to the political left for the streaming giant.
"It's not The Obama Network, it's not the MSNBC shift," he said, according to THR. "There's no political slate to the programming."
He stressed that the Obamas will be producing "entertainment" and not hard news, but admitted that "it's hard to argue there's not a left lean to the creative community."
Netflix is trying to be all things to all people with a voluminous approach that appeals to every conceivable demographic. By the end of this year, Sarandos previously boasted that the streamer will house 1,000 originals as 85 percent of its $8 billion content budget is funneled toward that sector of entertainment. Maintaining the streamer's vast sea of content was a primary factor behind this deal.
"I didn't want to see that deal go anywhere else, because I think they're going to be great at it," he said.
Netflix's business model is predicated on subscription growth which is achieved through brand awareness and buzz, which the Obama deal provides. Some of the non-scripted programming the Obamas may produce, according to Sarandos, could include cooking and talk shows, which appeal to specific target audiences but have not yet been monetized by Netflix.
"I think that there is a place to make very engaging, profitable unscripted content, but for us, it doesn't drive a lot of subscriptions yet, so we've got to figure all that math out," he explained.
While discussing the media's focus on ratings, Sarandos said: "The press, God love 'em, are a little lazy."
The executive also defended Netflix's deal with Adam Sandler, which does make sense for the streamer when you look past the star's recent reputation. His films may not be critically praised, but internal viewership data has earmarked Sandler as a consistent views producer.
"People love Adam Sandler," he said. "No matter what the media elite and critics were saying about his films, people loved them."