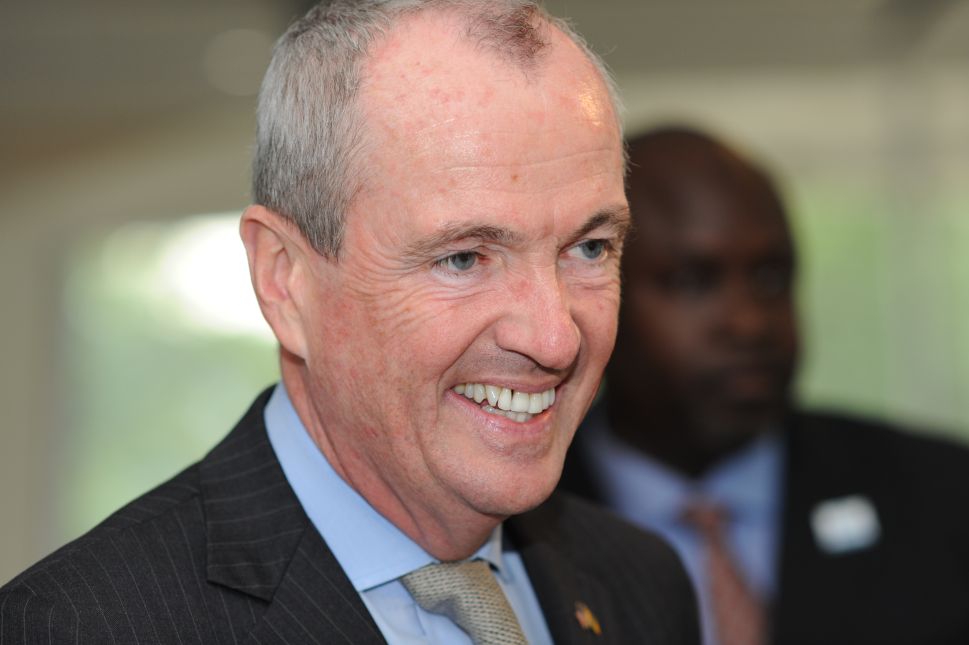 New Jersey's pro-pot governor was finally asked the burning question.
Has Gov. Phil Murphy, who wants to legalize recreational marijuana, ever smoked weed?
The Democrat gave a hazy answer.
"I said to somebody if this were legalization of Scotch or Irish whiskey, I would not need any advice. I'd know exactly what to do," Murphy told reporters Wednesday. "I have never been a marijuana guy. This is for social justice."
He was whisked away from reporters before clarifying whether he's actually ever gotten high.
Murphy wants to legalize marijuana for recreational use, arguing prohibition of the substance has led to racial disparities in drug arrests and convictions. He's also banking on $60 million in new tax revenue from legal weed sales in his $37.4 billion budget.