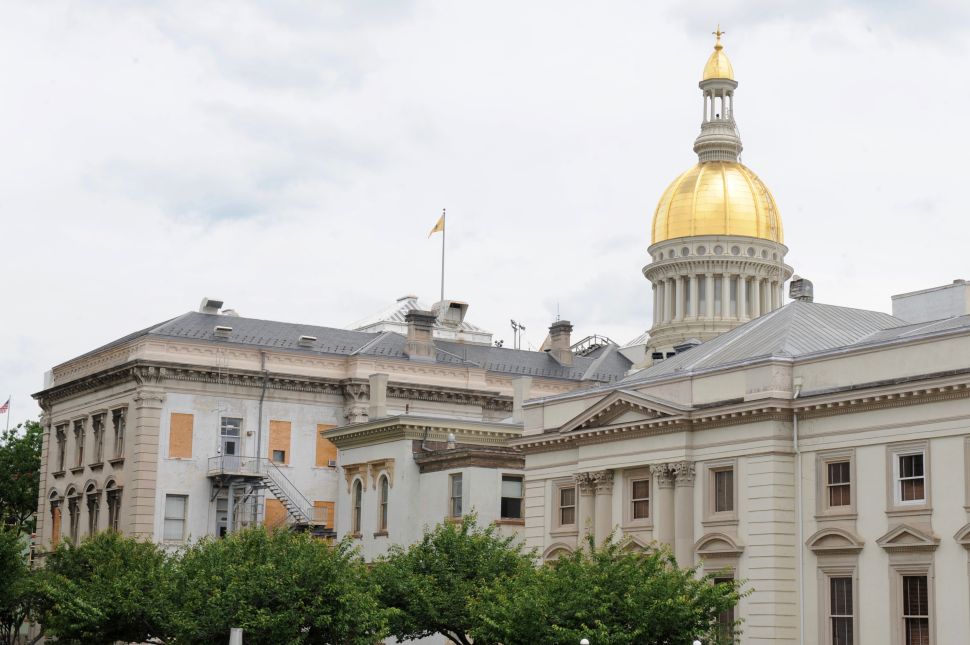 Top New Jersey Democrats have resurrected a proposal to cap unused sick time payouts for all public workers, seeking to rein in the practice of local governments sometimes paying employees hundreds of thousands of dollars when they retire.
The Assembly State and Local Government Committee advanced a bill (A1851) on Wednesday that would cap sick leave payouts to public workers at $7,500, or whatever they've banked so far if they have already earned more than that.
Legislative leaders are backing the bill, suggesting it could make its way through the Democrat-controlled legislature. The bill is sponsored by Assembly Speaker Craig Coughlin (D-Middlesex) and Assemblywoman Pamela Lampitt (D-Camden) in the lower house, and Senate President Steve Sweeney (D-Gloucester) and Senate Majority Leader Loretta Weinberg (D-Bergen) in the Senate.
The issue of sick leave payouts has long angered New Jersey taxpayers, who have seen headlines about public workers receiving six-figure checks upon their retirement. Local governments owe roughly $1.9 billion to their workers for unused sick absences, according to NJ Spotlight.
"I believe that sick days are days for people to utilize when they are working," Lampitt said during Wednesday's committee hearing. "I don't think they should have any cash value."
Public workers who retire with less than $7,500 in unused sick pay would receive payments over a five-year period to cover the cost of health care coverage or medical expenses, according to the bill.
New Jersey currently caps sick leave payouts for all state workers at $15,000. In 2010, Christie signed a law capping newly-hired local government employees at $15,000, but he conditionally vetoed a separate bill that would have capped all public employees at $15,000, saying there should be no sick leave payouts at all. The Republican governor later rejected an offer from Democrats to reduce the cap to $7,500.
Public-sector union leaders were outraged about the new bill on Wednesday, arguing it would interfere with their ability to collectively bargain. They said many local governments already have caps on sick leave payouts and noted public workers have seen cutbacks to their benefits and a freeze in yearly cost-of-living adjustments for retirees since 2011.
"It is an attack on collective bargaining, and by extension, it is an attack on the sustainability of the middle class," said Ginger Gold Schnitzer, director of Government Relations at New Jersey Education Association, the state's largest teachers union. "This bill, if enacted, would undermine collectively-negotiated agreements."
The bill's advancement comes as lawmakers are negotiating with Gov. Phil Murphy over his proposed $37.4 billion budget. Murphy is calling for $1.7 billion in tax hikes to invest in schools, pensions and other programs. But top Democratic lawmakers, such as Sweeney, have said tax increases should be a "last resort" and have called for changes to the state's fiscal policy.
"Large payouts for years of accumulated, unused sick time are an expensive burden to state and municipal government and the taxpayers," Sweeney said in a statement. "This legislation is a reasonable reform that treats workers fairly and will reduce costs for government and the taxpayers. We have to find responsible ways to identify cost savings in government so that resources can be devoted to vital needs."
In a statement, a Murphy spokesman said the governor "will carefully review any legislation that aims to reduce taxpayer burden."
"Regarding sick leave payouts, the governor plans to discuss any proposals or possible steps forward with all involved parties and determine a plan that protects taxpayers, respects collective bargaining, and most importantly supports fairness," spokesman Dan Bryan said.
Pat Colligan, president of the New Jersey State Policemen's Benevolent Association, said he was "befuddled" to see a new sick leave payout bill move through a Democrat-controlled legislature while there's a Democratic governor.
"For those of you who are sitting on the dais with a 'D' next to your name, there is not one description of 'Democrat' in any encyclopedia and any dictionary that doesn't say it supports labor," he told lawmakers.
Mike Cerra, assistant executive director of the New Jersey State League of Municipalities, said large sick leave payouts can cause budget problems for towns that are constrained by a two percent cap on how much they can raise in taxes. Some towns, he said, have had to bond to cover the payments.
"This is an issue that should have been resolved a long time ago," he said.