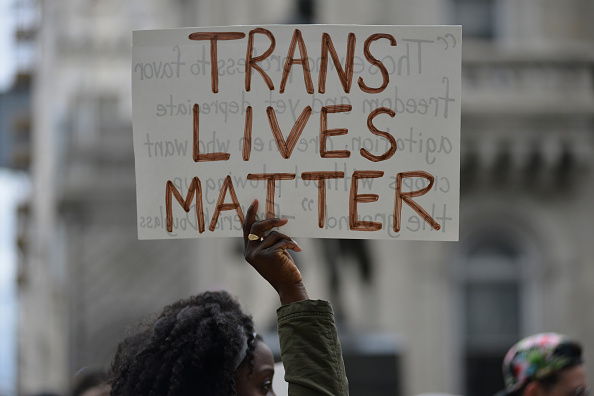 New Jersey could soon have some of the most progressive gender-identity policies in the nation under a package of bills sitting on Gov. Phil Murphy's desk.
The state Assembly gave final legislative approval on Thursday to three transgender rights bills, including a measure previously vetoed by former Gov. Chris Christie that would make it easier for residents to change the gender on their birth certificates.
The bills are expected to be signed by Gov. Phil Murphy, a Democrat who promised to sign bills promoting LGBT equality during his gubernatorial campaign.
"This package of bills will certainly solidify New Jersey's place as a leader in transgender civil rights," Assemblywoman Valerie Vainieri Huttle (D-Bergen) told lawmakers before the vote. "Antiquated policies and attitudes towards transgender individuals have led to discrimination, violence, depression and suicide."
The Assembly passed the birth certificate bill (S478) by a vote of 57 to 11. The lower house also approved a measure (S493) requiring death certificates to reflect the decedent's gender identity, 57 to 10. A third bill (S705) would establish a Transgender Equality Task Force and passed the Assembly by a vote of 65 to 6. The state Senate passed all three bills in February.
Under current law, a person seeking to amend the gender on their birth certificate must have undergone gender reassignment surgery. But not all people undergo surgery to change their gender.
The birth certificate bill would change the law to only require residents to submit a form affirming under penalty of perjury that the request for a change in gender is to conform with that person's gender identity and is not for any fraudulent purpose. The bill also allows residents to identify their gender as "non-binary" for persons who don't identify as male or female.
The legislation is named after Babs Siperstein, a prominent transgender rights advocate from New Jersey, who was the first elected transgender member of the Democratic National Committee.
"The birth certificate bill has been years in the making," said Aaron Potenza, director of programs for Garden State Equality, the largest LGBT advocacy organization in New Jersey. "We are excited that transgender people will finally be able to access accurate identity documents, excited that the bill is progressive and includes a third gender option, and excited that the legislature is honoring Babs' work by renaming the bill the Babs Siperstein Law."
A Murphy spokesman said the governor's office won't comment on the pending legislation, but said "Murphy is committed to fighting for the equal treatment of all New Jersey's residents, regardless of sex, race, gender identity or country of origin."
"Our current political climate makes supporting our state's LGBTQ residents all the more important," spokesman Dan Bryan said in a statement. "The governor looks forward to working with the legislature to make sure that no New Jersey resident is impacted by discriminatory practices."
Christie, a Republican, twice vetoed the birth certificate bill, saying it would create opportunities for fraud and abuse. His vetoes were also seen as an effort to win over conservatives during his failed presidential bid.