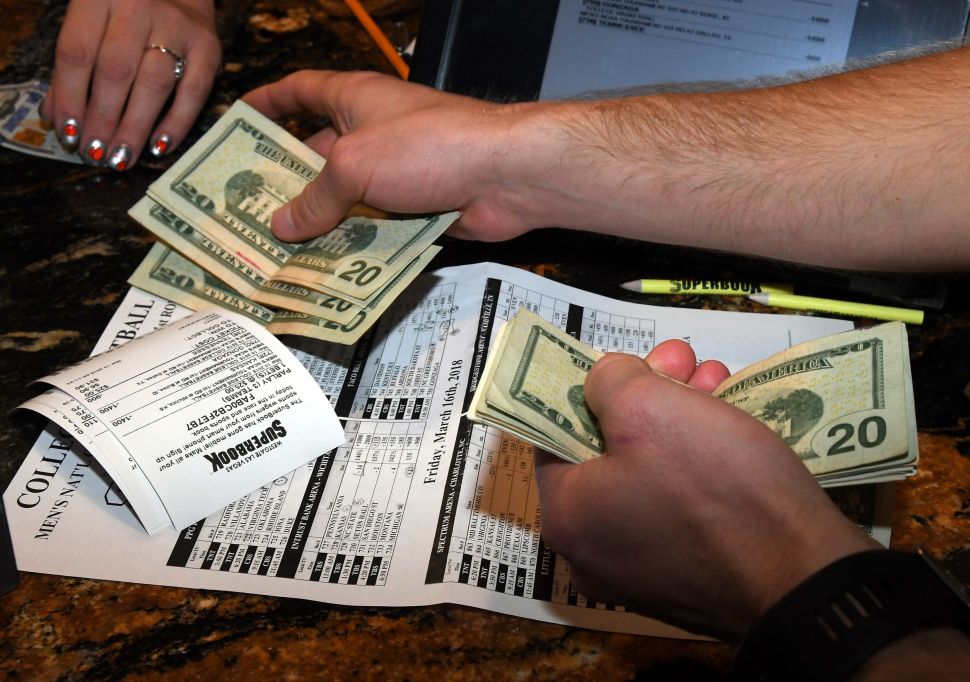 New Jersey won't see a windfall of tax revenue from legalized sports betting, state lawmakers acknowledged on Tuesday.
State Sen. Paul Sarlo, the budget chairman, said he expected between $20 million and $30 million in revenue from wagers in the next fiscal year, though he said he'd also heard estimates as high as $60 million. That would be a drop in the bucket in Gov. Phil Murphy's proposed $37.4 billion budget.
"The ruling has watered down that revenue estimate," Sarlo (D-Bergen) told reporters after a budget committee hearing. "We're not going to get the windfall that we're all hoping for based upon the ruling."
The U.S. Supreme Court struck down a federal ban on sports betting on Monday, paving the way for states to legalize wagering on professional and collegiate sports. New Jersey lawmakers are racing to pass a sports betting bill by early June to get a head start on regulating and taxing the wagers.
The ruling comes as Murphy and Democratic lawmakers are in a budget stalemate over the governor's proposed $1.7 billion in tax hikes. Senate President Steve Sweeney, who has called tax increases a "last resort," said Tuesday that sports betting won't solve the state's financial problems.
"This helps our situation, but it doesn't fix anything," Sweeney (D-Gloucester) said during an interview with Stuart Varney on Fox Business. "The reality is we can't raise enough taxes to fix the structural problem that we have."
Sweeney's sports betting bill would impose an 8 percent gross revenue tax on bets placed at casinos and racetracks and a 12.5 percent tax on bets made online.
In addition, casinos would have to pay a 1.25 percent Investment Alternative Tax on gaming revenue for the Casino Reinvestment Development Authority, which supports economic development in Atlantic City. Racetracks would pay a similar 1.25 percent tax to fund economic development within the host municipalities and counties.
An American Gaming Association report prepared by Oxford Economics in 2017 predicted sports betting in New Jersey could generate $200 million in total revenue, with the state collecting nearly $21 million from gaming taxes.
Fitch Ratings said Monday that sports betting "will not contribute substantially" to the states' tax revenue. The ratings agency noted that Nevada reported nearly $4.9 billion in sports wagers last year, but the casinos won just $249 million and the state collected roughly $17 million in tax revenue.
"That is a small fraction of the state's $4 billion in general fund revenue," the Fitch report said.