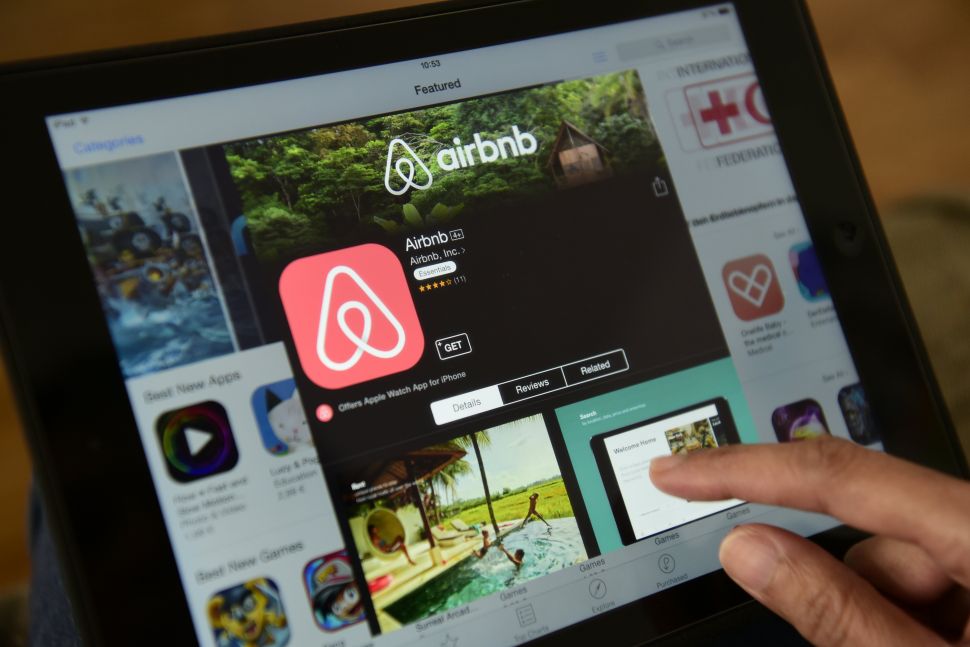 New Yorkers paid an additional $616 million in rent in 2016 due to the rapid growth of AirBnb (ABNB) listings—particularly in parts of Manhattan and Brooklyn, according to a new report by New York City Comptroller Scott Stringer released on Thursday morning.
To calculate the impact of Airbnb, Stringer looked at instances in which units were removed from the rental market because owners listed them on Airbnb instead. He subsequently compared the growth in what rents would have been if there had not been an Airbnb effect to the actual rent.
Citywide, the comptroller found that the loss of supply due to Airbnb listings increased rents by an additional 9.2 percent between 2009 and 2016—after weighing other factors that contributed to rent increases.
"For years, New Yorkers have felt the burden of rents that go nowhere but up, and Airbnb is one reason why," Stringer said in a statement. "From Bushwick to Chinatown and in so many neighborhoods in-between, affordable apartments that should be available to rent never hit the market, because they are making a profit for Airbnb."
Between 2009 and 2016, rents have skyrocketed by 25 percent on average citywide, or $279 a month, according to the report.
In Brooklyn, rents rose by 35 percent, at $340 a month, followed by Queens by 22 percent, at $242, the report found. In the Bronx, rents skyrocketed by 21 percent at $171 per month; in Manhattan, by 19 percent at $276; and on Staten Island, by 14 percent at $129.
During the same time period, Airbnb listings escalated, from 1,000 in 2010 to more than 43,000 in 2015, before dropping to a little under 40,000 in 2016, according to data from AirDNA, a company that provides data on everyone from Airbnb hosts to hoteliers and hedge funds—and most are in violation of existing state or city laws, according to Stringer.
Airbnb listings are primarily concentrated in Manhattan, which represented 52 percent of all listings in 2016, and Brooklyn, which constituted 35 percent of listings. But listings were present in all five boroughs.
Roughly 20 percent of the increase in rental rates was due to Airbnb listings in Midtown and Lower Manhattan.
The neighborhoods include Chelsea, Clinton, the Midtown central business district, Murray Hill, Gramercy, Stuyvesant, Chinatown, Lower East Side, Battery Park City, Greenwich Village and Soho. Half of the extra $616 million that city renters had to pay was a result of price pressures created by Airbnb rentals concentrated in those neighborhoods.
And for each one percent of all residential units in a neighborhood listed on Airbnb, rental rates in the neighborhood increased by 1.58 percent.
In a conference call about the study on Thursday afternoon, Chris Lehane, Airbnb's head of global public policy, said that the company will be filing a Freedom of Information Act request to figure out with whom Stringer has been speaking and to get more information about how the study was conducted.
"Earlier today, the comptroller released a misleading document about Airbnb in New York City and we really do believe… the report is wrong, it's wrong on the facts, it's wrong on the analysis, it's wrong on the methodology," Lehane said, also seeming to compare Stringer's study to recent comments by rapper Kanye West arguing that slavery was a choice. "It really has the methodological rigor of some of the recent Kanye West tweets that we've seen out there."
He also said the report erroneously assumes that every unit of Airbnb is a unit of housing that is removed from the rental market and that 99 percent of Airbnb hosts who list a home in New York City have a single listing.
Airbnb, he noted, has more than 53,000 hosts in New York and that they welcomed 2.6 million guests in 2017 from simply sharing their space a few days a month.
"They're actually sharing the homes in which they live to make extra money in a time period where economic inequality is a big challenge," Lehane continued.
In a statement, AirDNA said Stringer did not contact the company to ask for its guidance and professional expertise on how to interpret the data.
The company said the comptroller mistakes every unique listing ever uploaded onto the site as the number of listings that were active in that year. AirDNA also said Stringer erroneously assumes that if an Airbnb rental is merely listed on the site, it has the same impact on the residential housing market as a full-time, professionally-managed listing.
"The Comptroller is once again using Airbnb as a scapegoat for a housing affordability crisis that has been growing for decades," Scott Shatford, AirDNA CEO, said in a statement. "In New York City, just over 5,300 Entire Homes were rented on Airbnb for six months or more in the past year, representing 0.2 percent of the total housing supply—it is impossible for Airbnb to have a material impact on rental prices."
This story has been updated to include a comment from AirDNA, which sent Observer a statement on Friday.