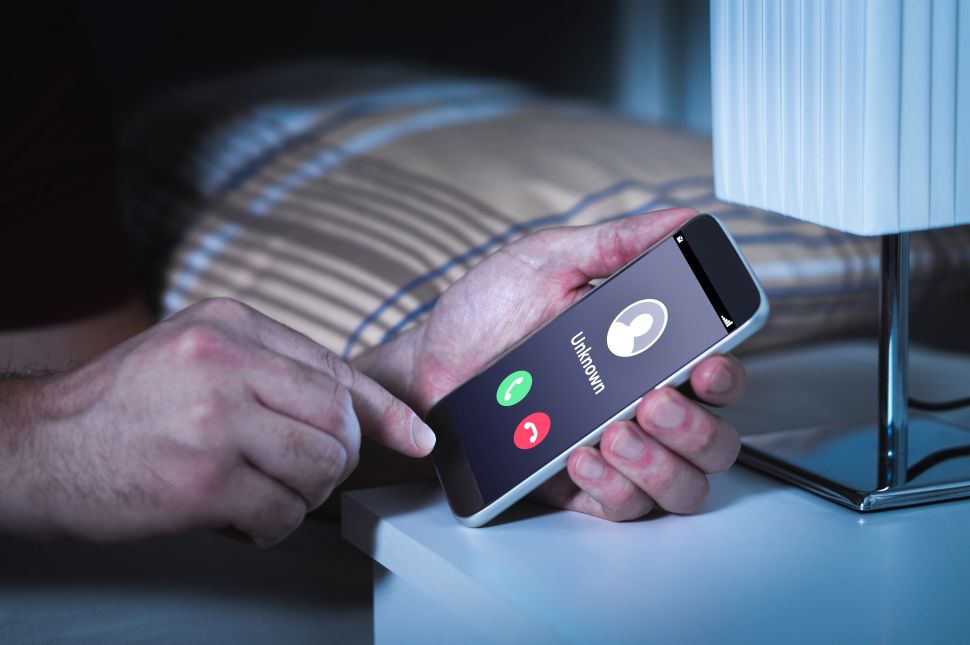 A New York lawmaker is looking to put an end to those obnoxious robocalls that interrupt your work flow, take away from your time with family and friends and even scams that attempt to steal your identity.
On Monday, Manhattan State Senator Brad Hoylman announced that he has drafted legislation mandating that all callers get consumers' consent before sending any non-emergency autodialed call, whether it is to a cell phone or a landline phone. The bill, which has not been introduced yet, also establishes a private right of action for individuals who are unlawfully targeted.
And the legislation gives consumers the right to revoke their consent "by any reasonable means." The bill additionally mandates that telephone companies provide subscribers with free technology to block or redirect autodialed calls.
"Like so many New Yorkers, everyone in my family has been annoyed by robocalls on a near daily basis," Hoylman said in a statement. "These robocalls are a scourge on the public-at-large, and my constituents have been vocal about the extent to which these calls infringe on their privacy and interrupt their daily lives."
Hoylman said he has been working with Consumers Union, the policy and advocacy division of nonprofit Consumer Reports, and the National Consumer Law Center (NCLC) on behalf of its low-income clients to formulate the bill.
"Enough is enough," he continued. "By allowing robocalls to continue unabated, telephone companies effectively condone this harassment and undermine the broader public trust."
Hoylman could not be reached for comment.
The Federal Trade Commission (FTC) defines robocalls as recorded messages people hear when they answer the phone as opposed to a live person speaking.
Robocalls about candidates running for office or charities asking for donations are allowed, according to the FTC.
But if the recording is a sales message and an individual did not provide written permission to get calls from the company making the call, that call is unlawful—and likely a scam, the FTC states.
The number of robocalls that Americans received increased from 831 million in September 2015 to 3.2 billion in March 2018—a 285 percent increase in less than three years, according to the NCLC. More than three billion robocalls were made in February alone.
Unwanted robocalls have also disproportionately affected New Yorkers, with the 917 area code in Greater New York City ranking as the fifth worst impacted area code in the country.
Hoylman also noted that protections like the national "Do Not Call Registry" run by the FTC help to fend off invasive calls from legitimate companies but are unable to combat actors who target consumers with misleading robocalls.
Consumers Union recently called on the Federal Communications Commission (FCC) to require providers to implement technology to identify and block spoofed and unwanted calls and guarantee legal protections against robocalls.
The organization also urged Congress to pass the HANGUP Act, which removes the exemption in the Telephone Consumer Protection Act (TCPA) for federal debt collection robocalls and rescind an FCC ruling that exempts robocalls made by federal contractors.
In 2015, Consumers Union kicked off its "End Robocalls" campaign, which called on phone companies to reinforce efforts to stop robocalls. That year, FCC ruled that phone companies have the right to offer consumers free robocall blocking tools.
Maureen Mahoney, a policy analyst for Consumers Union, who recently testified at a House Energy and Commerce subcommittee hearing on the robocall issue, told Observer that the group has been pushing for more action against robocalls.
"Phone companies had said that they couldn't offer these tools because they had a requirement to connect calls placed to them, and then a group of state attorneys general asked the FCC to evaluate that question," Mahoney said, referring to the 2015 FTC ruling. "We really redoubled our efforts in the wake of that decision to press the phone companies to offer these tools."
With respect to the group's role in developing Hoylman's bill, Consumers Union, Mahoney explained, has been focusing on the technology side of the call blocking, whereas the NCLC has been concentrating on TCPA and the "legal ins and outs."
She said the group is not being rigid with respect to the type of technology the companies are using to block robocalls. But she noted the popularity of NoMoRobo, which blocks robocalls, telemarketers, spam texts and phone scammers. NoMoRobo—which says it stopped more than 663,849,986 robocalls—won an FTC contest in 2013.
The service, Mahoney noted, has an algorithm which it uses to crunch several different pieces of information and uses numbers consumers have reported to them. The service also uses data from the FTC. And she added that the FTC has made an effort to share numbers for which they have received complaints with phone companies.
There are also a number of apps available for smartphones, including some that analyze call patterns by looking a call duration, she said.
"AT&T [and] T-Mobile has actually, in response to efforts to get these phone companies more technology, they've rolled out some free advanced blocking tools," Mahoney continued. "But traditional landline customers lack access to free effective robocall blocking, so we'd like to make sure that all of them have access to it as well."