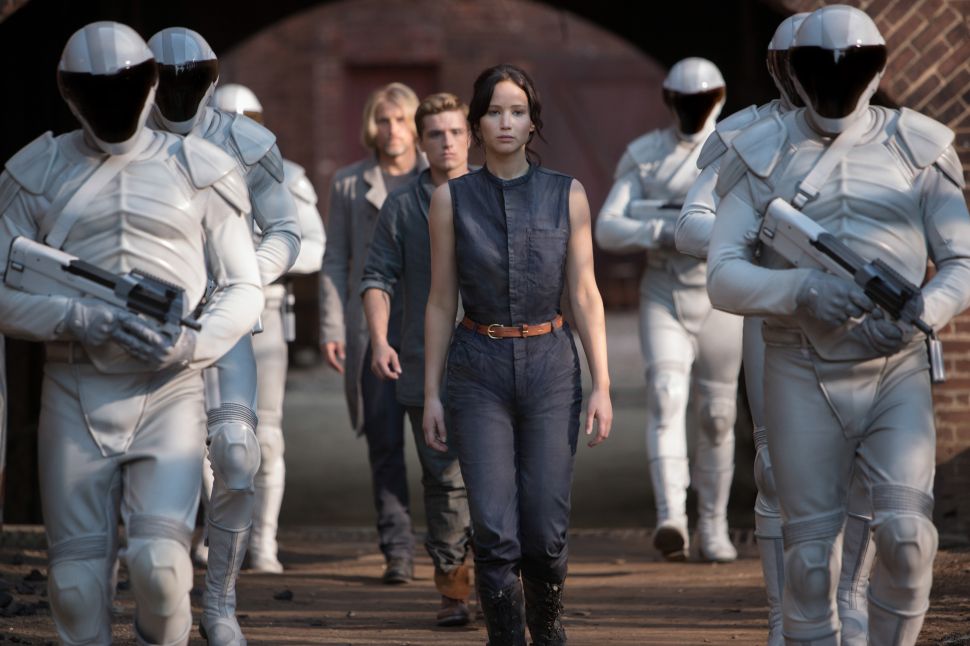 When powerhouse Hollywood producer Nina Jacobson agreed to bankroll an FX pilot based on the comic series Y: The Last Man, her initial list of directors included both women and men.
But then the #MeToo movement happened, and Jacobson realized that a story about women running the world after a plague wipes out every man on Earth should be shepherded by a woman. She ended up choosing Melina Matsoukas, who directed Beyonce's "Formation" video.
That's just one of many changes in the modern movie business that Jacobson discussed at the Collision conference in New Orleans.
As CEO of Walt Disney in the late 1990s and early 2000s, Jacobson oversaw projects like Remember the Titans, The Princess Diaries, The Chronicles of Narnia and Pirates of the Caribbean.
But after a series of clashes with Disney, Jacobson struck out on her own in 2007. Her production company Color Force has produced The Hunger Games, The People vs. O.J. Simpson and the upcoming Crazy Rich Asians.
Even after all her success, however, Jacobson said her biggest wake-up call has come in the last six months.
"#MeToo represents the most radical change in the shortest amount of time that I've seen in my entire career," she said.
According to Jacobson, inclusion and diversity were on the table in Hollywood for years, but nothing really happened because executives only paid lip service.
"It was a slow-moving train," she said. "It was open season in terms of harassment, where consequences grew for the aggressors and not the victims."
That also affected the types of movies that were made, and the people involved in making them. For example, Jacobson said she wanted female directors to helm all the Hunger Games movies, but men were chosen instead, ostensibly as a business decision.
"It was bias disguised as knowledge," Jacobson said. "They said 'black movies don't travel' or 'girls will relate to a male protagonist but boys won't relate to a female protagonist.'"
In the past few years, however, movies like Black Panther, Wonder Woman, Get Out, Hidden Figures and Girls Trip have proven those executives wrong.
It's not just the product, however—Jacobson said many male executives had also questioned her dedication to the craft.
"You can't be a kickass executive and a kickass mom at the same time, you'll have to pick one or the other," she said, echoing her critics.
But Jacobson has succeeded thanks to her belief that movie studios are like venture capitalists, guiding film "startups" to success.
Of course, with a woman in charge, some men fear for their reputations if they do something wrong. After all, a woman could "ruin" them.
Jacobson has no patience for that, however.
"You shouldn't be doing anything that's gonna ruin you around women, and if you are, get the fuck out," she said.