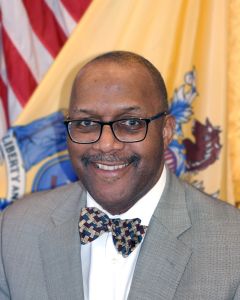 The New Jersey Victims of Crime Compensation Office is supposed to help victims of violent crimes, but a report by radio station NJ101.5 shows the agency has been cutting back on its aid while increasing the salaries paid to staff members.
Between 2012 and 2016, the office has gone from paying on 44 percent of claims to 37 percent of claims. Meanwhile, the report notes, the office's overhead costs skyrocketed from $1.1 million in 2014 to $3 million in 2016.
The agency's 31 employees earned pensionable wages totaling $1.88 million before overtime, according to the report. This includes Executive Director Alvin Ricardo Little, who earns $126,000 and Deputy Director Louise T. Lester, who earns $118,000, according to the report.
As the cost of running the agency has risen, agency personnel have cracked down on payments they approve, according to the report. In 2013, the agency rejected 5 percent of claims because it found the victim to be partially at fault. In 2016, that number rose to 7.5 percent, the report said.
Quote of the Day: "They took something that was working beautifully and just pretty much erased it and turned it into a bad bureaucracy. That's what it is; that's what it became," Richard Pompelio, director of the New Jersey Crime Victims' Law Center, on the state Victims of Crime Compensation Office.
NJ Victims Agency Blames Victims, Rejects Payments As Office Costs Soar
Cheryl Adamousky was devastated in February when she got the news that her 21-year-old daughter Jenna had been killed by a drunk driver.
NJ101.5 Read more
No Jersey sales tax hike, top Democrats tell Phil Murphy. Is a state shutdown looming?
Don't be shocked if your plans for Fourth of July weekend are derailed by another state government shutdown.
NJ.com Read more
Mulshine: Gov. Phil Murphy faces a squeeze play on the budget
Our new governor has a penchant for expressing himself in cliches, often those from the baseball world.
NJ.com Read more
Renewed pressure on Murphy to give undocumented immigrants access to NJ driver's licenses
Gov. Phil Murphy fulfilled a campaign promise last week when he made undocumented college and university students eligible for financial aid. Now, advocates are applying renewed pressure on Murphy to make good on another pledge: to let people who are living in New Jersey without legal status apply for a state driver's license.
The Record Read more
DWI dismissals in New Jersey are on the rise. Here's why
If a New Jersey police officer makes a driving while intoxicated (DWI) arrest today, the driver has a better chance of getting out of the charge compared to a decade ago, statistically speaking.
NJ.com Read more
Support for marijuana legalization growing among Legislative Black Caucus
Three members of the New Jersey Legislative Black Caucus have signed on as sponsors of a bill to legalize recreational marijuana, even as the caucus chairman, state Sen. Ron Rice, is leading the opposition effort.
Politico Read more
Yes, you have to pay taxes — and 5 other surprises in N.J.'s new college aid plan for unauthorized immigrants
New Jersey's unauthorized immigrants were ready.
Gov. Phil Murphy signed legislation Wednesday to allow immigrants living in the country illegally to apply for state college financial aid for the first time.
NJ.com Read more
Moran: Scholarships for Dreamers. God Bless America.
During the Reagan era, I traveled a good deal in Central America, and ran into a bunch of Americans who pretended to be Canadian because they were so horrified by U.S. support for right-wing rebels in Nicaragua.
NJ.com Read more
Murphy asks Trump for federal aid to N.J. following March winter storm
Gov. Phil Murphy has asked President Donald Trump for federal assistance to help the state clean up after the March winter storm, and the entire New Jersey congressional delegation has lined up behind his request
NJ.com Read more
Putting Repollet's Staff Picks in Perspective
After a bumpy start, acting state Education Commissioner Lamont Repollet is completing his senior staff with a mix of department veterans and newcomers.
NJSpotlight Read more
Prosperity and psychosis seen if New Jersey legalizes marijuana
Legal marijuana would bring New Jersey a new billion-dollar industry with opportunities for mom-and-pop entrepreneurs, but also risks to the state's youth, state lawmakers heard at a public forum at Bergen County Community College.
The Record Read more
Murphy's First High-Profile Conditional Veto Draws Applause From All Quarters
Gov. Phil Murphy has conditionally vetoed a bill that would give New Jersey police officers and firefighters more direct control over the management of their retirement funds, making it the first high-profile piece of legislation he's sent back to lawmakers for changes.
NJSpotlight Read more
Trump may have just boosted Menendez's re-election prospects with speech on drug prices
Did President Donald Trump just help a Democratic New Jersey senator he'd love to see lose this November?
NJ.com Read more
MacArthur says Kim was just a 'notetaker'
Rep. Tom MacArthur's campaign is taking aim — perhaps with limited success — at apparent discrepancies in his opponent's resume, claiming that former national security staffer Andy Kim has inflated his experience in a campaign biography.
New Jersey Globe Read more
Sherrill Burnishes Carpenters Endorsement in CD11
It's tough to build anything without carpenters and Mikie Sherrill seems convinced that goes for political campaigns as well.
InsiderNJ Read more
Court kills $6.7B prescription drug contract for N.J. public workers
An appeals court on Friday threw out the state's $6.7 billion contract for prescription drug benefit management and ordered that the enormous contract be rebid.
NJ.com Read more
Michael Patrick Carroll confirms NJ Assembly exit; will seek county surrogate seat
As a new Democratic governor settles into office, conservatives in the New Jersey Legislature will soon be losing one of their champions.
Daily Record Read more
Murphy jokes about flip-flops, avocado toast and taking risks at Stockton's graduation
In the cavernous confines of Boardwalk Hall in Atlantic City, Gov. Phil Murphy spoke to 2,000 graduates from Stockton University Friday during the school's commencement ceremony. He became the second sitting governor to speak at a Stockton University commencement ceremony since former governor Jim Florio spoke in 1990.
NJ.com Read more
NJ Loses Track of 80 Sex Offenders
Law enforcement officials have lost track of dozens and dozens of convicted sex offenders who have failed to follow the reporting requirements of the sex offender registry.
NJ101.5 Read more
Atlantic City event draws 400 people to clear arrest warrants
Both of the first-floor ballrooms of the All Wars Memorial Building were packed Saturday with people who wanted to clear their outstanding warrants in Atlantic or Cape May counties without fear of being arrested.
Press of Atlantic City Read more
NJEDA, Devco in accord on New Brunswick Hub project
The New Jersey Economic Development Authority Board on Friday approved an agreement with the New Brunswick Development Corp. to spur development of The Hub in New Brunswick and a venture fund investment that will support technology companies.
NJBiz Read more
Spring Lake Heights councilman's arrest video: 'I forgot about the weed'
Police video footage of the arrest of Robert T. Merriken Sr. recorded the Spring Lake Heights councilman telling his female passenger "I forgot about the weed" as officers continued to search his vehicle after allegedly finding a hypodermic syringe on the front seat.
Asbury Park Press Read more
Cory Booker on His Side, Newark's Mayor Charts a Pragmatic Second Term
Mayor Ras J. Baraka strode through the room with confidence as he took the stage in a hotel in downtown Newark, which is booming with development that four years ago some feared Mr. Baraka might forestall.
New York Times Read more
NJPAC new schedule includes James Comey, Trevor Noah, Maceo Parker; Tickets on sale May 18
Maceo Parker (Aug. 9), Beres Hammond (Aug. 10), Frankie Negrón (Aug. 16), Michael Feinstein (Oct. 28), and Joshua Bell (May 5), are among the stars on the NJPAC 2018-19 calendar, announced Sunday, who are famous for music.
The Record Read more
NJ gas prices: Brace for $3 a gallon with summer approaching
Gas prices at the Shore are closing in on $3 a gallon amid falling supply, rising demand and Trump administration threats to scuttle the Iran nuclear deal, analysts said.
Asbury Park Press Read more
Jersey City Reaches Agreement on Moving Massacre Memorial
The contentious debate over where to move a statue honoring a Polish historical moments has been resolved.
NJ101.5 Read more
Sayegh preps for Paterson mayor's job that became others' downfall
Andre Sayegh, Paterson's mayor-elect, doesn't want to follow in his recent predecessors' footsteps.
Paterson Press Read more
Memos: Paterson councilmen owe city for hotel bills at AC convention
Two Paterson councilmen have not reimbursed the city for their hotel bills from last November's League of Municipalities convention in Atlantic City, according to government memos released this week.
Paterson Press Read more
Did a mayor fill town hall with friends? An investigation is underway
The Phillipsburg council is investigating claims that the mayor filled public jobs throughout the town with friends and political donors.
NJ.com Read more
NJ Ranked a Great State For Working Moms
With more than 70 percent of mothers with young children working today, the personal finance website Wallethub has released its report on 2018's Best and Worst States for Working Moms.
NJ101.5 Read more
Lawmakers Want to Improve Ratio of Aides to Patients in NJ Nursing Homes
New Jersey nursing homes would be required to hire scores of additional certified aides to help residents bathe, dress and get around, under legislation designed to improve care and safety for some of the state's most vulnerable seniors and institutionalized residents.
NJSpotlight Read more
What is 'stigma free' and why are towns embracing it?
The fear of stigma too often keeps people who are struggling with mental illness from seeking the help they need.
The Record Read more
NJ District's Special Needs Students Mocked, Dangled Upside Down
It hasn't been a good year for special-education employees in this Morris County school district.
NJ101.5 Read more
NJ Towns Still Struggle With Stormwater Runoff
The state is reviving a decade-old idea to help New Jersey address a $15 billion problem to better manage stormwater runoff, an issue widely recognized as fouling waterways and exacerbating flooding.
NJSpotlight Read more
After 12 years, South Jersey town's battle over former Bancroft site may be far from over
Haddonfield, N.J., officials say a plan to build 80 townhouses on the former Bancroft school campus satisfies the community's longstanding goals for the 19.2-acre property. But opponents, including two former mayors, have filed suit to block the project.
Inquirer Read more
Editorial: N.J.'s jails are not asylums. Stop locking up the mentally ill
Less than 48 hours after yelling at the cops, "I want to jump off a bridge," a suicidal 26-year-old man was found hanging in his jail cell, a laundry bag roped around his neck.
Star-Ledger Read more
Editorial: Now President Trump is going after New Jersey's Sandy aid
New Jerseyans took a pounding when Superstorm Sandy came ashore and swept across our state leaving death, destruction and despair.
The Record Read more