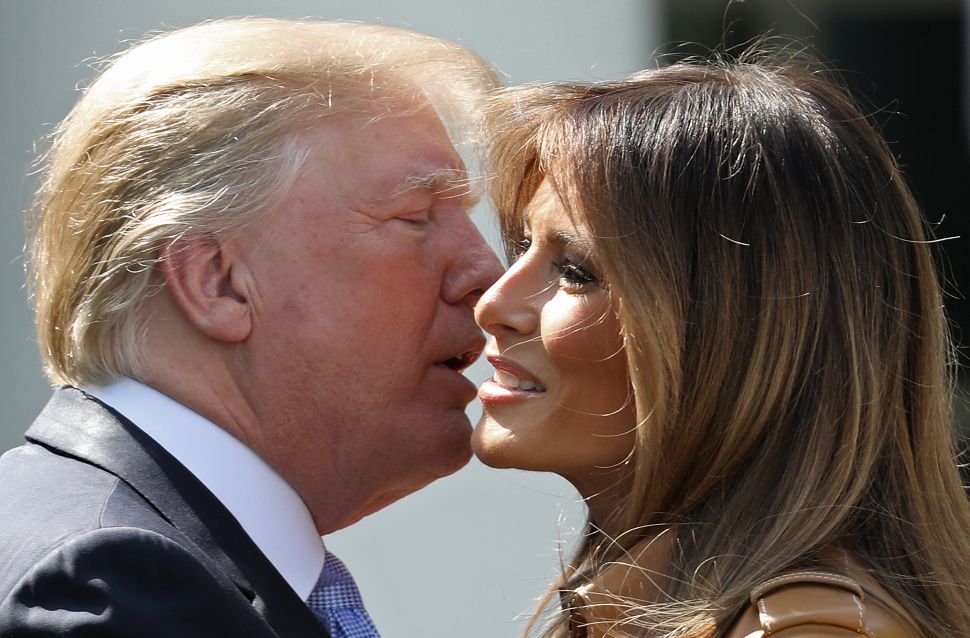 The Washington Post ran an uninformed piece on Monday claiming that Washington, D.C. is cool.
Although the town is rapidly gentrifying—spawning boutique coffee shops in Adams Morgan, while converting Northeast's Echostage from rave slum to EDM mainstay—it is a mistake to conflate unaffordable housing with trendiness. When urban theorist Richard Florida did this by substituting the term 'Creative Class' for 'Ruling Class,' he sparked a massive racketeering scheme in academia justifying displacement and was forced to go on an apology tour last year after his theories were disproved as enabling oligarchy.
While the author of the Post's suspicious report recognizes the city's elitism and disconnect from everyday Americans, avoiding Florida's pitfalls to his credit, he fails to recognize how miserable of a place D.C. actually is to live, even for those who can afford to gallivant from pastel Georgetown townhouse to sprawling Maryland country clubs.
Having grown up in the city's surrounding suburbs, I will be the first to tell you that D.C. is a beautiful town filled with hideous people, all slogging their resentments across grueling beltway commutes.
"If the late 1990s and 2000s produced the hipster as a new type of cool in some of America's more stylish cities, the more recent past has produced Washington's version of it: the govster—a person who is able to enjoy the benefits of living in a cool city, while also working for the federal government or somehow exercising influence over the direction of national politics," writes the Post.
Should the passage above not be enough to dissuade you, here is a comprehensive guide on why D.C. will never be cool, so you can avoid citing the Post story as reason to move there.
Young Male Natives Are Physically Aggressive
There is a misconception that New Yorkers are rude.
On the surface, this may seem true: New Yorkers are always rushing in a race to nowhere, and often seem indifferent and angry. But when you live in New York, you realize everyone operates within an unspoken code of respect. Recognizing the lack of space available, and that everyone is inhabiting the same overpriced rat pen together, New Yorkers respect one another as long as their boundaries are met. If someone steps on your shoes in the subway, chances are they'll apologize.
The exact opposite is true in D.C.
Infusing a nightmarish troika of white privilege, redneck gutter culture and a contact high to politicians, the male yuppies in this town are always trying to brawl, though they are at their most aggressive during nighttime in Adams Morgan and DuPont Circle.
In Manhattan, an intoxicated member of the one percent will threaten to sue your family out of existence but will never follow through. In D.C., they'll incite physical violence as their friends in Vineyard Vines and Sperry loafers pin them back.
Cities Are Built Off Highways 
The Post cites developments like the Wharf as proof of D.C.'s cultural caché, but fails to mention these mini cities are built off congested highways.
It is treacherous driving everywhere marred in traffic congestion.
To endure such hell for the purpose of gallivanting around commercial real estate empires seemingly engineered by Robert Moses, all the while throwing money away at artisanal cocktail bars, is unthinkable.
Home to the World's Dumbest Trends 
Sure, D.C. birthed hardcore and mumbo sauce. But remember Georgetown Cupcake?
Unfortunately, we do… Along with the 10 hour-long lines when the flagship store opened.
Electric scooters are the city's newest plague.
A Pipeline for White Nationalism
"Washington—like the country that it came to define—was created more than 200 years ago in sin and in democratic principle," reads the Post. "Slavery required a capital populated by federal officials accepting of its legitimacy. Maryland and Virginia at the time were two of the three largest slave states in the country, and a capital carved out of their territories would tolerate slavery."
The Post fails to mention that a white nationalist presence is still widely felt throughout D.C.
White supremacist Richard Spencer lives in Alexandria, Virginia and operates his white nationalist "think-tank" out of the region. Ousted Trump strategist Steve Bannon set up the "Breitbart Embassy" near Capitol Hill before self destructing amid reports tying his organization to white supremacists.
A small handful of political operatives living in D.C. are retained by white nationalist candidates, such as several hired by Paul Nehlen's campaign in Wisconsin. Mucking about Capitol Hill, they look identical to all the other suited men sweating in 86 degree August heat.
And that alone should be reason enough to avoid the city.