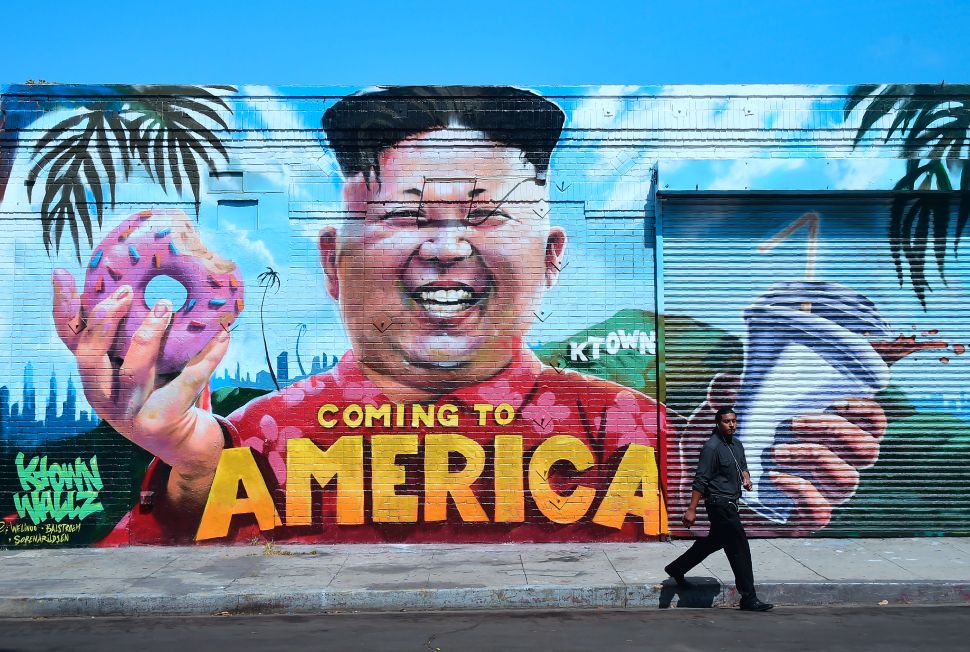 After months of military escalation between President Donald Trump and North Korean Leader Kim Jong-un, all seemed peachy between their two regimes. Following months of zingers across the world stage—the two standouts being "dotard" and "little rocket man"—the two men agreed to meet during a historic summit in Singapore come June.
The State Department and North Korean media, however, are now sending conflicting messages over whether or not the talks will occur.
North Korea's Central News Agency said on Tuesday the nation will not attend a high-level meeting with South Korean officials scheduled for Wednesday and is considering withdrawing altogether from next month's meeting with Trump.
The source of contention?
Joint military drills between the United States and South Korea.
"This exercise targeting us, which is being carried out across South Korea, is a flagrant challenge to the Panmunjom Declaration and an intentional military provocation running counter to the positive political development on the Korean Peninsula," said North Korea's Central News Agency in a report published on Tuesday.
The Panmunjom Declaration references the agreement signed last month between North and South Korean leaders after their summit, in which both parties signed a joint statement aimed at denuclearizing the peninsula.
Responding to North Korea, a State Department spokesperson told reporters that the agency had "received no formal or even informal notification of anything" regarding the cancelation of the summit, according to POLITICO.
"Absolutely, we will continue to go ahead and plan the meeting with Kim Jong-un," added the representative on the upcoming meeting between Jong-un and Trump.
The two-week military exercise began on Friday and incorporates roughly 100 warplanes, including "eight F-22 radar-evading fighters and an unspecified number of B-52 bombers and F-15K jets," according to The Washington Post and South Korea's Yonhap News Agency.