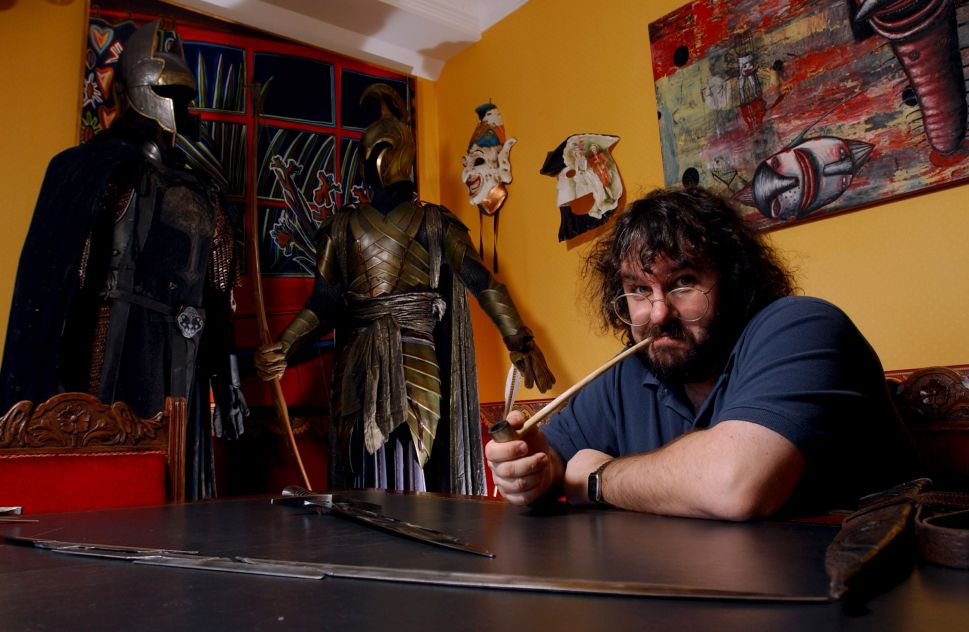 Blockbuster directing rumors pop up like zits (remember when Robert Zemickis was going to direct The Flash movie?). They usually involve splashy names attached to high-profile projects, and they usually never pan out. But on the off-chance one of these far-fetched ideas ever lands, we have to cover it. It's not like anyone expected Steven Spielberg to hop into Warner Bros.' DC Extended Universe (DCEU).
And you know who may be joining him? Lord of the Rings maestro Peter Jackson, who is rumored to be deciding between a film in the depleted Jusitce League continuity or helping Amazon (AMZN) launch its ambitious Lord of the Rings TV series.
Neither sound like particularly exciting matches to us.
After three very-good-but-slightly-overrated-I-don't-care-if-you-@-me Lord of the Rings films and three laughably bad entries in The Hobbit series, it's time for the creatively innovative Jackson to try his hand at something new. (I know, I know, Mortal Engines is coming later this year, but still.)
That something should not be the more miss-than-hit DCEU. I desperately want every single superhero movie made to be great, especially those involving the iconic characters over at DC. But thus far, the studio has taken a reactionary and muddled creative approach to its shared universe, and the fans have suffered as a result.
At this point, it isn't clear if Jackson would be writing, director or producing a DC movie, though it is assumed he would help produce the LOTR series.
Both projects fall under the WB banner, so the studio benefits no matter what. Newly installed DC Films chief Walter Hamada—who could turn the DCEU around—developed a relationship with the director when he was at New Line Cinema, a subdivision of WB that released the Lord of the Rings trilogy.
Amazon is set to invest a staggering $1 billion into its LOTR adaptation, making it the most expensive TV series of all time. They also have options for spinoff shows as well. Warner Bros., meanwhile, has three upcoming films set for release in the DC Extended Universe: Aquaman, Shazam!, and Wonder Woman 2. Several other projects—such as Batgirl and Margot Robbie's Birds of Prey—are in varying stages of development.
Among all of the possible properties out there, Jackson's fantastical sensibilities fits best with Justice League Dark, which features otherwordly elements.
But we'd still prefer Jackson tackle something a bit more fresh.