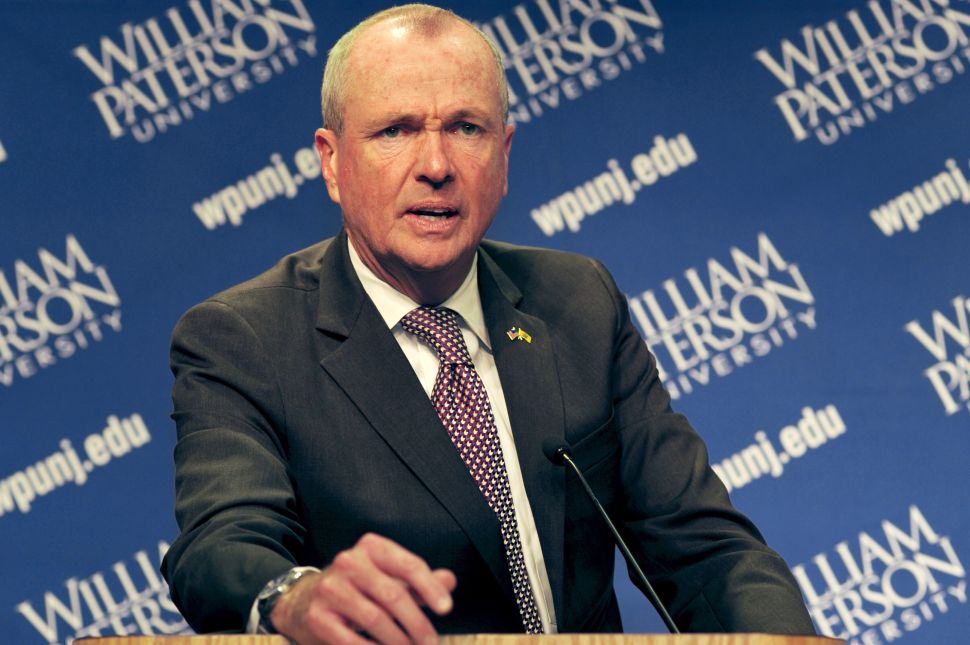 Gov. Phil Murphy abruptly cancelled his call-in radio show Thursday night because of a disagreement with the show's producers, who insisted on having a reporter ask the Democratic governor questions about education issues.
The show, Ask the Governor, was scheduled to air at 8 p.m. on public radio stations WNYC, WHYY and WBGO. Murphy makes alternating appearances on public radio and TV station News 12 New Jersey for a monthly, hour-long show.
But Murphy withdrew from the show Thursday after the governor's office and the stations could not agree on the show's format, according to a statement from the stations. Murphy's office announced the show had been cancelled around 6:30 p.m.
"Governor Murphy's office made this decision after WBGO, WHYY and WNYC—the public radio stations that serve New Jersey and are co-producers of the program—declined a request to remove a reporter from a panel that would be asking the governor questions during one segment," the stations said in a joint statement. "Editorial independence is critical to our mission and the success of such a program. We regret the inconvenience to our listeners."
The dispute spilled out onto social media.
Nancy Solomon, managing editor for New Jersey Public Radio and WNYC, said on Twitter that the stations planned to include POLITICO New Jersey education reporter Linh Tat to ask Murphy questions about school funding, an issue at the center of budget negotiations between the governor and Democratic lawmakers. Murphy, she said, "refused" to go on air if the stations stuck with the plan.
Murphy had faced questions from an NJ Advance Media reporter during a previous appearance on the show with the stations. The governor has also taken questions from hosts on News 12 and New Jersey 101.5, though not from reporters. Former Gov. Chris Christie's monthly call-in show featured questions from the show's host, but not from other journalists.
The governor's office said it wanted the show to focus on taking calls from constituents, rather than facing questions from political reporters. Murphy's staff noted the governor has been made available to the media multiple times this week, though he usually takes just a few questions.
"We told your [station] on many, many occasions that this wasn't the purpose of us doing the show," Mahen Gunaratna, Murphy's communications director, wrote to Solomon on Twitter. "We're doing three Q&As with reporters this week—this was dedicated time to talk to constituents directly and WNYC believed it should be morphed into dedicated time for reporters."
A Murphy spokesman did not immediately return a request for comment, but told other media outlets that the governor's office "respectfully decided to move forward with the program elsewhere."