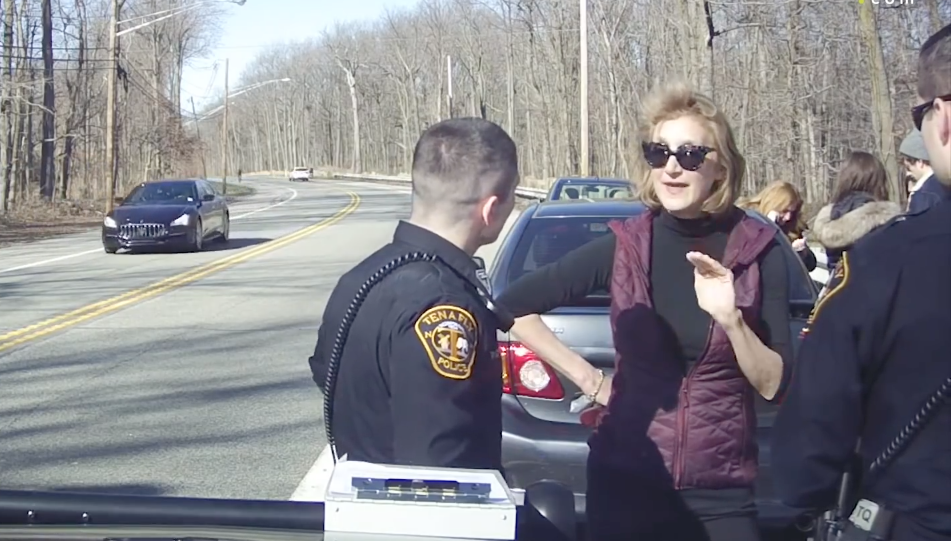 New Jersey Gov. Phil Murphy has picked a replacement for Caren Turner, the former Port Authority commissioner who resigned in April after cursing out two cops during a traffic stop involving her daughter.
Murphy announced on Thursday that he has nominated Amy Rosen, a veteran transportation official from Montclair, to serve on the Board of Commissioners for the Port Authority of New York and New Jersey.
Rosen was a deputy commissioner at the state's Department of Transportation, served on the NJ Transit board of directors and was a member of the Amtrak board of directors, according to the governor's office.
"Amy Rosen brings nearly two decades of transportation experience and a reputation as an effective, entrepreneurial leader of urban transit systems to the Port Authority Board of Commissioners," Murphy said in a statement.
If confirmed, Rosen would replace Turner, whose profane tirade against two police officers went viral in April. During a traffic stop involving her daughter, Turner flashed her Port Authority badge, demanded the officers call her "commissioner" and told one cop that he "may shut the fuck up."
As deputy transportation commissioner, Rosen led efforts to create NJ Transit, the first statewide transit agency in the country, according to the governor's office. She later served as vice chair of the NJ Transit board for three terms and was a two-term presidential appointee to the Amtrak board.
"As a lifelong N.J. resident and frequent commuter, I have spent more than two decades working in the transportation sector and am passionate about finding smart solutions to the transportation challenges we face," Rosen said in a statement. "The Port Authority holds a position of singular importance in renewing and modernizing our transportation infrastructure, and I look forward to helping guide its endeavors that are critical to the future of the region."
The Port Authority board is made up of 12 members, with the governor of each state appointing six members. Commissioners serve without pay for overlapping six-year terms.
The bistate agency runs the region's airports, bridge and tunnel crossings and the PATH subway system.