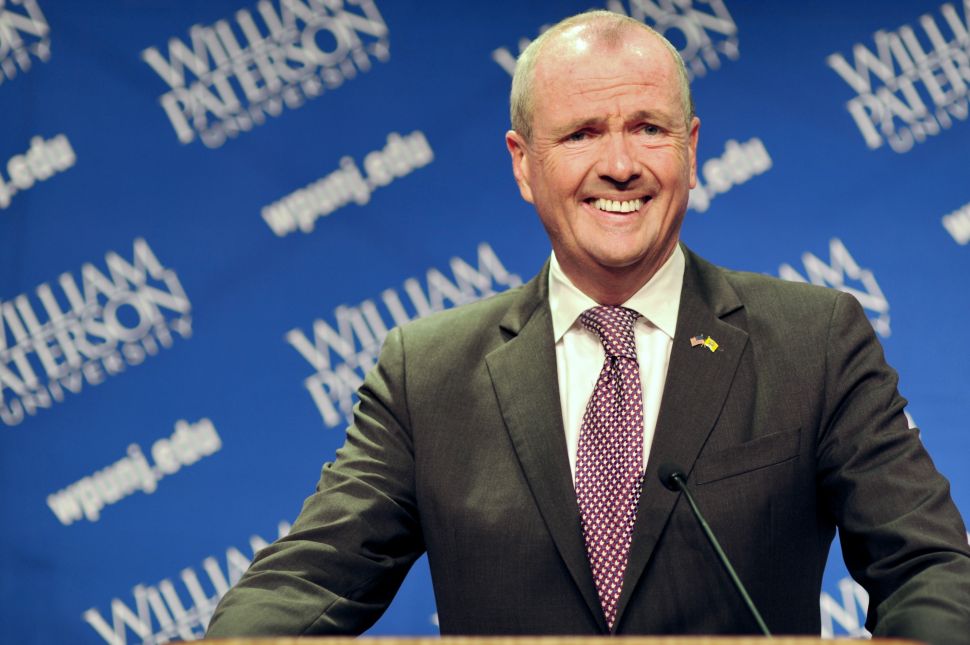 New Jersey Gov. Phil Murphy said Wednesday that he doesn't know how much a new contract that gave raises to roughly 35,000 state workers will cost taxpayers.
The Communications Workers of America ratified a four-year deal with the Murphy administration on Tuesday covering many employees in the state's executive branch. Under the agreement, all workers will receive a two percent raise retroactive to August 2017 and another two percent pay hike beginning July 2018. Eligible workers will also receive retroactive salary step increases that were denied by former Gov. Chris Christie.
Murphy called the contract "reasonable and responsible" in a statement on Tuesday, but on Wednesday said he didn't how much the deal will cost the state on an annual basis. The governor's office has not provided a total cost either but said the sum has been accounted for in the fiscal 2018 and 2019 budgets.
"I don't know the exact number, but our folks are working on the program details," Murphy said after an unrelated event in Trenton. "This used to be standard operating procedure in this state under both sides of the aisle. This is not that big a deal. It's the right thing to do for workers and working families. I'm very comfortable with where we came out."
State Sen. Anthony Bucco (R-Morris) blasted the contract negotiated by the Murphy administration, calling it a "pure giveaway" to the union.
"It's outrageous that Governor Murphy would give massive salary increases that could top 20 percent to union members without demanding anything in return for taxpayers, like concessions on expensive health benefits," Bucco said in a statement.
The contract, which covers July 1, 2015 through June 30, 2019, also requires the union to withdraw litigation filed during the Christie administration challenging a freeze to step increases after its last contract expired, according to the governor's office.
In addition, the deal gives one-time bonuses of $650 to retirees who are ineligible for retroactive payments and to employees at the top of the step guide.
"This contract finally closes the book on the Christie administration," New Jersey CWA Director Hetty Rosenstein said in a statement.  "CWA was unwilling to permit Chris Christie to flout the law and destroy collective bargaining. We held our ground and are heartened that the terrible Christie chapter of New Jersey history is now over."