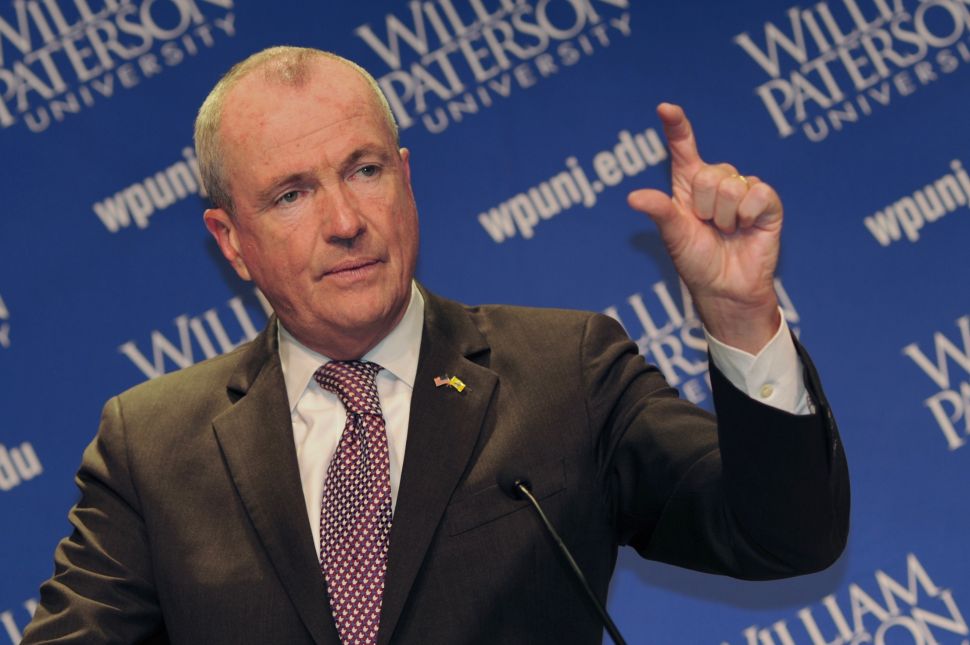 Gov. Phil Murphy signed a bill into law Friday that will boost salaries for New Jersey's judges, cabinet officials, county prosecutors and top legislative aides.
The raises will cost state and county taxpayers roughly $15.6 million annually, once all the salary hikes are phased in after three years, according to an analysis from the Office of Legislative Services.
A similar measure was part of a controversial proposal to let former Gov. Chris Christie cash in on a book deal while in office. The backroom deal had included a bill that would have ended the requirement that legal notices be published in newspapers, but the whole plan collapsed in 2016.
No longer tied to a book deal or so-called "newspaper revenge" bill, the measure (S1229/A3685) moved much more quietly through the legislature this year.
"This long overdue measure marks the first increase in judicial salaries in nearly a decade and is critical to ensuring that we continue to retain and attract quality legal talent to the state bench," Murphy said in a statement.
The new law will give the governor's cabinet officials and members of the Board of Public Utilities—who haven't had a raise since 2002—a $34,000 salary hike, from $141,000 to $175,000, the same salary as the governor.
The top aides of the Senate president, Assembly speaker and each minority leader will be able to receive up to $175,000 annual salaries. Unlike the 2016 bill, the measure does not raise salaries for lower level legislative aides in district offices.
County prosecutors and judges will ultimately get a $24,000 salary increase, phased in over three years. Superior Court judges and county prosecutors currently earn $165,000. Supreme Court justices make $185,000 and the chief justice collects nearly $193,000.
Other county-level officials, such as clerks and sheriffs, will also see their pay rise because their salaries are linked to those of Superior Court judges.
In announcing the bill signing, Murphy called on lawmakers to advance legislation raising the minimum wage to $15 an hour.
"As important as it is to make sure judges and senior public servants are justly compensated, we cannot allow ourselves to forget the more than one million hardworking New Jerseyans who are currently struggling to provide for themselves and their families on a substandard hourly wage," Murphy said in a statement. "This is completely unacceptable—and changing this unfair status quo has been a priority of mine since day one."
Proponents of the salary hike bill—sponsored by Senate President Steve Sweeney and Assembly Speaker Craig Coughlin—argued it will help the government attract talent by offering competitive salaries.
One of the bill's opponents, Sen. Declan O'Scanlon (R-Monmouth), had said there is a good argument to give judges raises, but said state lawmakers need to have a more thorough discussion about who deserves pay hikes given the state's shaky finances, instead of just "taking care of the people closest to us."