It looks like Star Wars fans really want some Hand Solo time.
On May 4, also known as Star Wars Day (because of the series' signature phrase "May the Force [Fourth] be with you"), Pornhub reported a marked uptick in users trolling the site's Dagobah systems for erotic content.
According to Pornhub data, Star Wars-related searches on the site grew by 10,430 percent that day—every galactic nerd's favorite holiday.
Searches for "lightsaber" (every Jedi warrior's favorite phallic weapon) shot up 766 percent, while "stormtrooper" was up 445 percent. Pun-loving porn watchers also searched "Star Whores" 321 percent more than normal.
Princess Leia was also a common object of desire: searches for her name were up 141 percent, while the phrase "Princess Leia Slave" was 293 percent more popular.
It's not just "May the 4th," however—traffic also increases every time a new Star Wars movie is released.
The month Force Awakens came out, Star Wars porn traffic increased 198 percent. Rogue One saw a 105 percent increase, with an 81 percent bump for The Last Jedi.
This pattern will likely continue with the release of Solo: A Star Wars Story on May 25.
Men are 59 percent more likely to search for Star Wars content than women, and visitors between the ages of 18 and 24 seek out galactic porn videos 68 percent more than other age groups.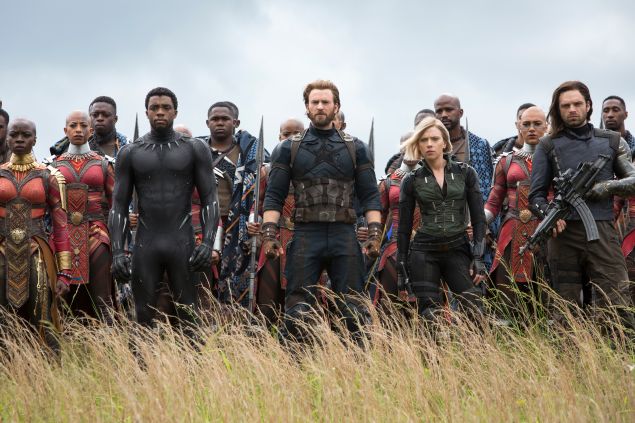 Star Wars fans aren't the only geeks who go wild for porn, however. Last month's release of Avengers: Infinity War showed plenty of Pornhub users think they're iron men.
Searches for superhero content rose 356 percent above their daily average. Black Widow, Spider-Man and Captain America were among the most popular characters.
Unlike Star Wars, women are 28 percent more likely to search for the Avengers than men. Millennials ages 18 to 34 are the most popular demographics for Avenger porn.
Porn may seem like a private or trivial pursuit, but Pornhub has shown in the past that its data is ripe for research—and not just when it comes to film releases.
For example, the site found that traffic in Hawaii went up 48 percent after the January missile alert proved to be a false alarm.
So whether it's a galaxy far, far away or an island in the Pacific, Pornhub's probing analysis knows no bounds.