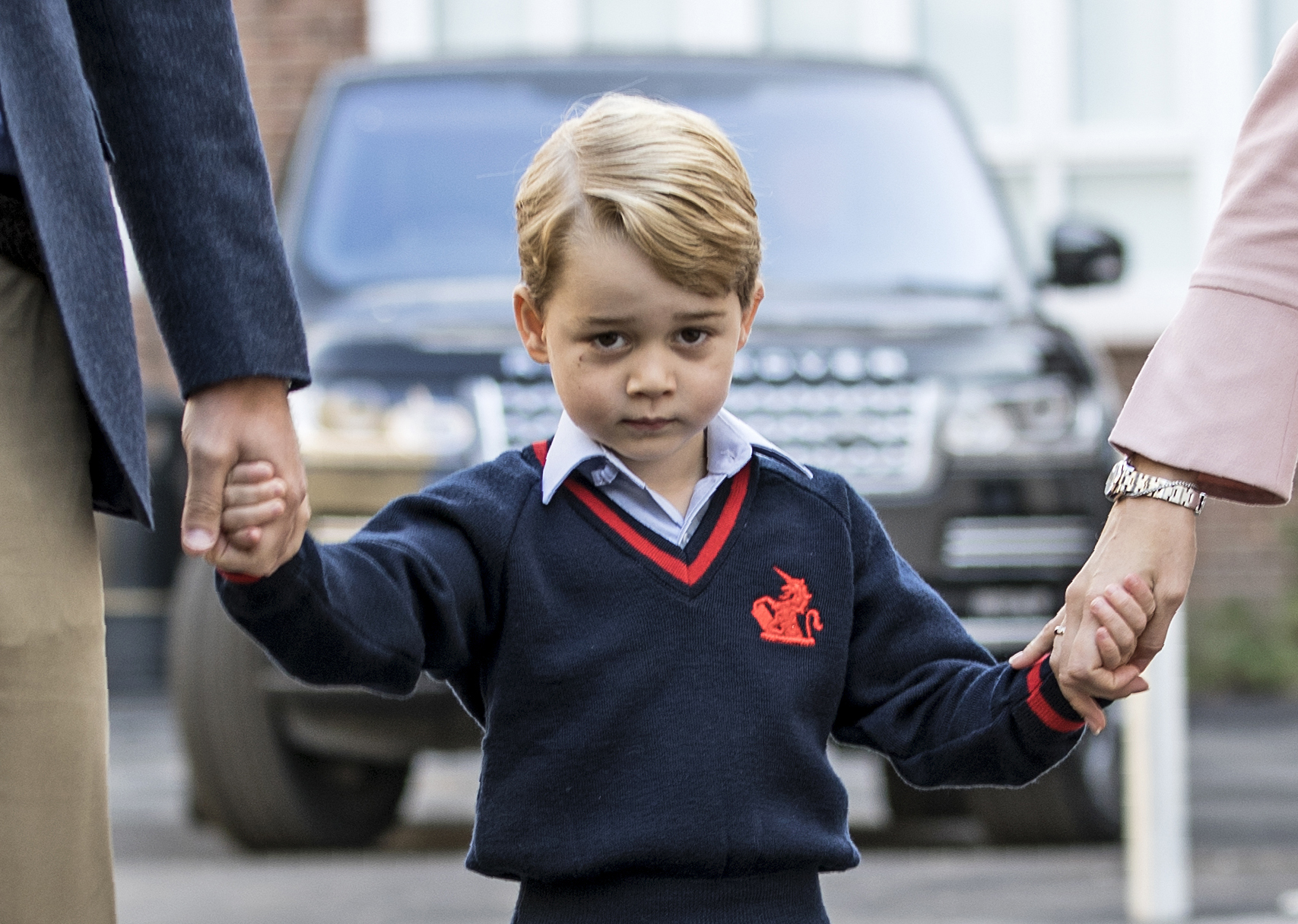 Prince George might seem innocent (despite his memorable meltdowns) but, according to Instagram, he's actually quite the pill.
For fans looking for even more drama than the royal family has dished up lately, Gary Janetti's Instagram is full of imagined shade thrown by the one and only Prince George. While most of it is aimed at his future aunt, Meghan Markle, there's plenty to go around—especially toward Princess Charlotte and Queen Elizabeth. Janetti juxtaposes the most salacious royal wedding headlines with Prince George's pretend commentary.
Though Janetti was the Executive Producer of Will & Grace, the account is firmly rooted in royal-related content. Using Prince George's now signature sassy voice, Janetti burns everything from Prince George's hatred of Markle's messy bun to her Hallmark Channel history.
The Los Angeles-based TV writer amassed more than 350,000 followers using Prince George as a sounding board for critics of the royal family; and while most of his followers are fans, some are offended by his particularly savage memes—whether it's the pretend Prince George criticizing his sister Princess Charlotte's weight or implying that there's a deeper relationship between Prince William and Markle.
On Instagram, the faux Prince George has offered to walk Markle down the aisle after the drama with her father, hinted at wearing a rainbow cape to the royal wedding and insulted his sister's use of his hand-me-downs.
Janetti started the account after seeing pictures of Prince George's first day of school. After posting a picture, he crafted a narrative where the tiny prince just can't wait to be King.
"He's a narcissist. He's manipulative…He's obsessed with the royal bloodline and people knowing their place in it," Janetti told The New York Times. Janetti maintains that he personally doesn't dislike Markle, but thanks to his account is faced with negative comments from her most devoted fans.
Whether you've been keeping up with Markle since her Tig days or are just now tuning in for the royal wedding, his account is a must-follow—as long as you're not easily offended.