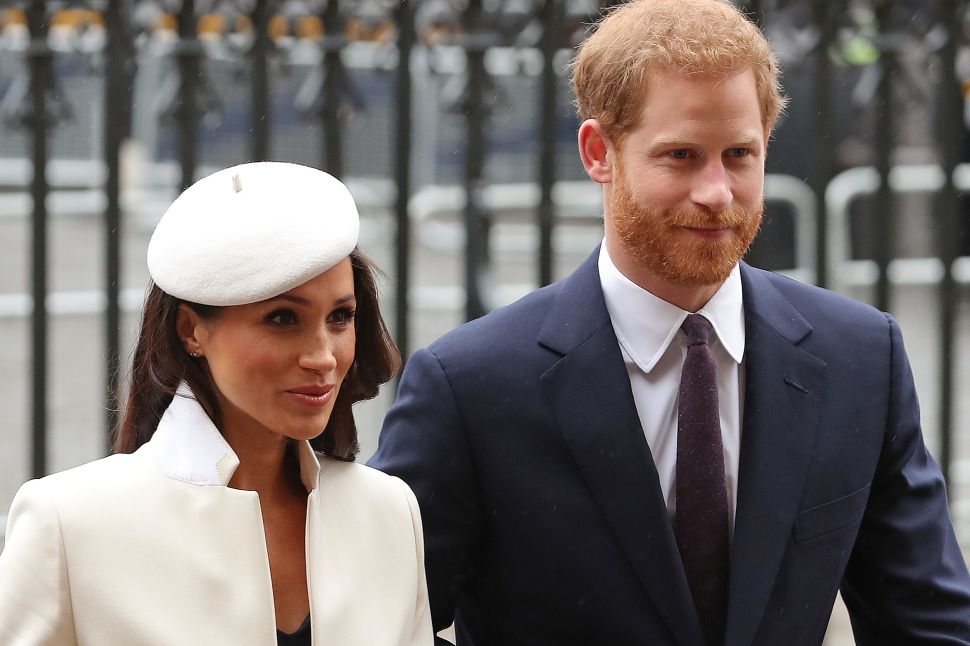 Last month, Prince Harry and Meghan Markle announced that in lieu of wedding presents, they'd like donations to be given to a pre-selected group of seven charities.
The redheaded royal and the former Suits star followed in the footsteps of Prince William and Kate Middleton, who also requested charitable gifts instead of material items. Not that everyone listened—the Duke and Duchess of Cambridge received their pup, Lupo, after tying the knot. Perhaps the most extravagant gift was (rather fittingly) from Queen Elizabeth, who gave the pair Anmer Hall, an 18th century country house on the grounds of Sandringham.
The Queen appears to be taking a similar route for the next royal wedding, as she is reportedly thinking of giving Prince Harry and Markle their very own country home. The most likely candidate is York Cottage, per the Mirror, which is also at Sandringham.
The historic home was once known as The Bachelors' Cottage, as it was used to accommodate extra male guests. It was given to King George V and Queen Mary after they married in 1893, but it's gone through a few changes. According to the Telegraph, York Cottage now houses estate offices, so there will be a bit of shuffling around before the prince and erstwhile lifestyle blogger can make it their own.
Queen Elizabeth inherited Sandringham from her father in 1952, and she gave her first televised Christmas message from the home. It is one of only two residences privately owned by the royal family (the other is Balmoral), so it's appropriate that the Queen would offer her grandchildren getaways on its grounds.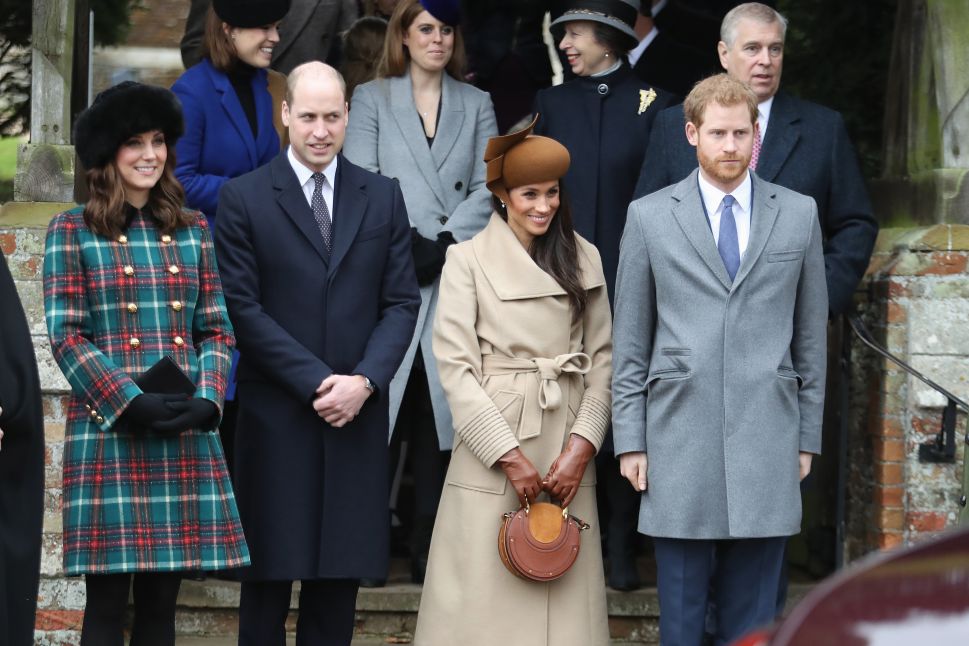 Avid watchers of The Crown likely remember the picturesque property from earlier episodes—it's where King George VI dies in the premiere, making Elizabeth the next monarch, and it's also the location of that awkward moment where Queen Elizabeth's grandmother, Queen Mary, has to curtsy to her.
In reality, Englefield Estate was used to stand in for Sandringham in the Netflix show, which just so happens to be where Pippa Middleton and James Matthews married last year.
The Norfolk estate is steeped in tradition; it's where the royal family always celebrates Christmas together, and where Princess Charlotte was christened. Markle joined the holiday festivities in December last year, attending services at the Church of St. Mary Magdalene with the rest of the royals. It's also where she was photographed with Kate Middleton for the first time and wore that much-discussed brown hat.
This will not, however, be the main residence for the newlyweds.
Shortly after Prince Harry and Markle's engagement, Kensington Palace and Clarence House disclosed that the pair would live at Nottingham Cottage, on the grounds of Kensington Palace, and will continue to reside there after the wedding. Nottingham is actually rather small, as it's composed of only two bedrooms, with two reception rooms.
But the couple will likely get an upgrade at some point—Prince William and Middleton previously lived at Nottingham Cottage, and they are now living in a beautifully renovated 20-room apartment in Kensington Palace. Perhaps the Duke and Duchess will give Prince Harry and Markle decorating tips, with their penchant for Ikea.