Prince Harry and Meghan Markle already have plenty to look forward to right now. The couple is set to marry at St. George's Chapel on May 19, and are surely busy with all the final arrangements for the big day.
Even though the pair isn't expected to embark on a honeymoon directly after the royal wedding, they do have an exciting move in the works, as Prince Harry and Markle are receiving a truly palatial home upgrade. They are reportedly set to move into Kensington Palace's Apartment 1, according to the Daily Mail. It's not even the only new residence for Prince Harry and Markle, as Queen Elizabeth is considering giving them a country home at Sandringham as a wedding gift.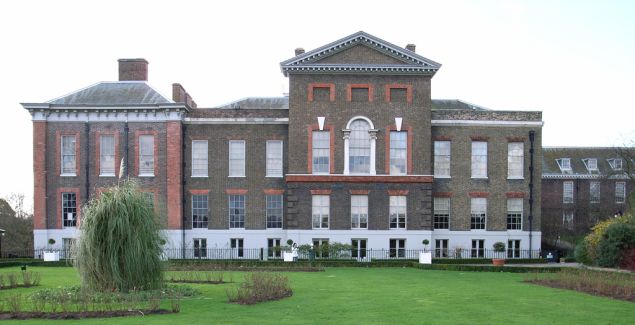 Apartment 1 is a serious improvement from their current residence, Nottingham Cottage, where Prince Harry has lived since 2013. While the two-bedroom abode is on the grounds of Kensington Palace, it's a bit small. We're sure Markle's past as a lifestyle blogger helped her give the place a Pinterest-worthy makeover, but sometimes it's time to leave the bachelor pad behind.
At the time of their engagement, the Palace released information that the redheaded prince and former Suits star would be living in the cottage, but it was already rumored then that they would eventually move into Apartment 1, which was occupied by the Duke and Duchess of Gloucester.
This move is a long time in the making, as not only are the Gloucesters' three children grown and living on their own, but renovations on the spacious 21-room apartment allegedly started last November—and now, they're almost complete. The timing is almost too perfect, with the wedding in less than two weeks.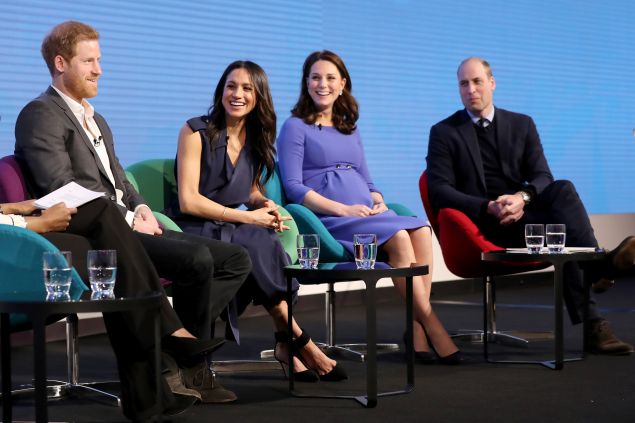 The Duke of Gloucester has apparently very kindly offered to give up his lavish spread so Prince Harry and Markle could move in, though we imagine there could also have been some very persuasive royals at work here.
The notoriously controversial Princess Michael of Kent may have correctly predicted this scenario back in 2014, when she told Tatler she expected the Gloucesters to "leave their enormous apartment because their children have gone," and her thoughts that "Prince Harry might go there," noting that he'd be neighbors with Prince William and Kate Middleton.
Indeed, the Duke and Duchess of Cambridge started using Apartment 1A at Kensington Palace as their official London residence in 2014, and moved in full time in the fall of 2017. Their apartment is right next door to Prince Harry and Markle's potential home—the two wings are connected by adjoining doors.
Prince Harry and Markle, however, might be getting an even grander home than the Duke and Duchess of Cambridge, as Apartment 1 is reportedly one room larger than Apartment 1A. Maybe patience really is a virtue.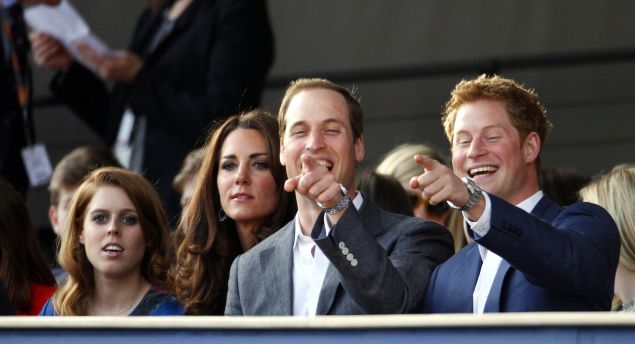 Perhaps Prince Harry will allow his cousin, Princess Eugenie, to use one of his spare rooms. She and her fiancé, Jack Brooksbank, just moved to the three-bedroom Ivy Cottage—it's right next to Nottingham Cottage.
We see plenty of triple dates in the future, but hopefully, the royals are okay with Markle's peak Los Angeles, healthy food living right now. She has her fiancé on a strict no carb, no junk food diet in preparation for the big day, and he's even drinking green smoothies. Maybe instead, Princess Eugenie will convince the crew to go for a night out at her favorite lounge, Sketch—just imagine the Instagram possibilities.