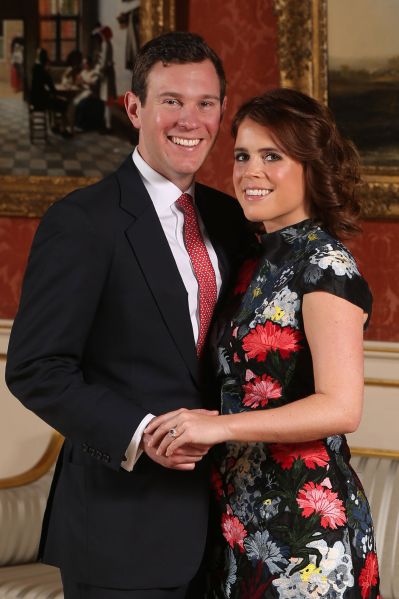 It took over a year, but Princess Eugenie has finally settled into her new home at Kensington Palace. Princess Eugenie and her fiancé, Jack Brooksbank, moved into Ivy Cottage last month, but it was a long time in the making.
Princess Eugenie, the daughter of Prince Andrew and Sarah Ferguson,  reportedly wanted to move by late 2016, prior to her engagement to the socialite/nightclub owner. The two met in 2011 at the luxe Swiss resort Verbier, where the divorced Duke and Duchess of York own a £13 million chalet together.
Alas, a household matter got in the way. Apparently, "the damp" was discovered in the basement of the Ivy Cottage, and the issue required thousands of pounds to remedy.
Damp typically refers to a type of water damage; while Kensington Palace didn't disclose details of the problem, it was likely "rising damp," which develops from the ground level, and isn't uncommon in older buildings such as these historic residences.
The money required to fix it allegedly created a bit of a tiff between the royals, proving that no family is immune to awkward financial conversations. Apparently, Prince Andrew didn't want to foot the bill for the repairs to the cottage, as he doesn't own the abode himself. Queen Elizabeth technically owns Kensington Palace through the crown, while costs for repairs and renovations come out of the Sovereign Grant. Moreover, maintenance and repairs are usually completed simultaneously, in order to keep costs down.
No matter, someone finally pulled through and forked over the necessary funds, though it's not clear who caved. Perhaps the work was completed while other upkeep took place—Prince William and Kate Middleton's home, Apartment 1A, required even more home improvements after the couple officially moved to Kensington Palace in 2017.
Prince Harry also updated Nottingham Cottage after he moved there in 2013, but there may have been additional remodeling prior to his fiancée, Meghan Markle, officially moving in after their November 2017 engagement.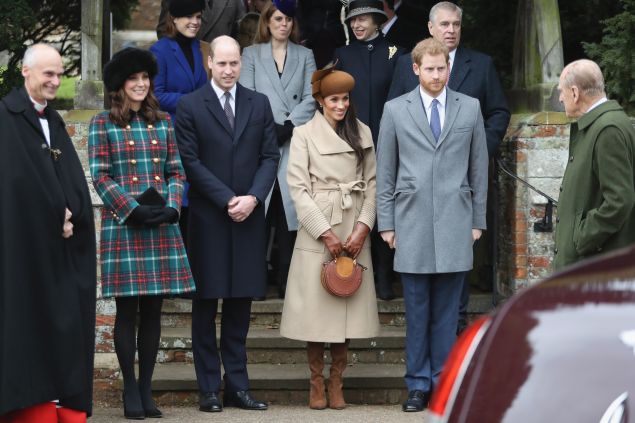 Princess Eugenie is now neighbors with both of her cousins. Her new three-bedroom home is larger than Prince Harry's two-bedroom, but it's not near as lavish as some of the other housing on the regal grounds, like the Duke and Duchess of Cambridge's 22-room home. Ivy Cottage was previously the home of a palace maintenance man, and was once occupied by the family of a soldier who was injured in the first World War.
It's not clear how much Princess Eugenie, who is ninth in line for the throne, will pay in rent—her father, the Duke of York, paid approximately £20,000 a year for the apartment she shared with her older sister, Princess Beatrice, at St. James's Palace. While the palace doesn't disclose this information, it's the princess will be likely be charged market rate—that could be as much as $4,500 a week.
It'll be convenient for Princess Eugenie to live so close to Prince Harry—they can discuss their impending nuptials, as both are set to tie the knot at St. George's Chapel in Windsor Castle. Hopefully, it won't be too awkward that she had to delay her wedding date to accommodate the plans of her redheaded cousin and the retired Suits actress.